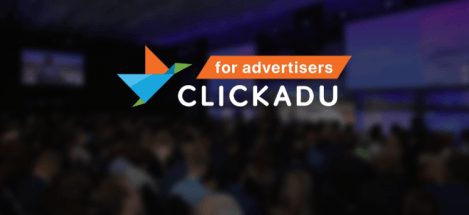 Click here
Service type: Ad Network
Conditions: Get a $20 bonus for the first deposit of $100, or more. Get a 10% bonus for the first deposit of $300, or more
Clickadu is a multi-format advertising network with many years of expertise and hundreds of successful cases in digital marketing. Our goal is to provide our partners with 360° monetization and ad coverage.
Over 50.000 campaigns are served daily with over 4 billion impressions and 3.8 million conversions.
We have multiple benefits:
- API Integration
- 7 ad formats: Banners, Push, Popunder, InPage, Instant Text Message, Video, SKIM
- Traffic coverage on 240+ GEOs
- Fraud and bot filters
- Unique Ad Rotation
Register Now and use the special promo code «AFFCLCK»
Get a $20 bonus for the first deposit of $100, or more
Get a 10% bonus for the first deposit of $300, or more

Other Ad Network services
How to use the promotional code?
1
Copy here your promo code
2
When ordering paste it into the required field