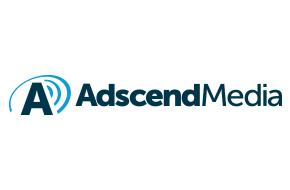 Network details
Payment Type
CPA, CPS, CPL
Payment Frequency
Net-15, Net-30, Weekly
Payment Method
Wire, Paypal
Tracking Software
In-House
Description
Adscend Media has been established by a two-person team since 2009. And now, we create an utmost platform by more than 30,000 publishers in 180+ countries. The platform provides a fully-native SDK at a smooth and faster loading ad speed.
With up to 15 new, highly targeted surveys available every day, our market research solution is an excellent way to boost daily revenue, user retention and generate 10x higher eCPMs.
Our diverse campaigns including desktop and mobile will help you to acquire more users and engagement which leads to take your brand global.
You can check Adscend Media reviews and Offers on Affbank and ask Adscend Media Team any question by using the contacts above, especially about how to earn money!
For registration in the Adscend Media Network - click on Join Now!
Network Manager
Simon doesn't reply my mails & skype. I requested a withdrawal on July 30th 2018 but Simon and his poor support services skills is still failing to have my payment processed. He keeps asking the same question about my login and the amount due to me. So unprofessional Simon.
Read more
I am happy with approve rate, but I was afraied at first cause there is a little information about them, but now the balance of more than three acres hangs, though yesterday already brought weave on the webmoney, a gift to yourself for a day.
Read more