How to pick the right offer?
Due to the high demand for online dating services, the market is full of options to choose from.  Nevertheless, it is common that affiliate networks can sell some offers on different conditions Bare in mind this fact, you'd better do a research before choosing your network. Payouts vary depending on the GEO: $5-$6 (up to $8) per DOI lead in Tier-1 countries; $2-$3 in Asia and Latam.
Suffice it to say, native ads perform efficiently with dating offers. It is due to the optimization tools including a wide range of targeting options, selective bidding, price recommendation, and traffic insights.
GEO: Start your campaign by gradually moving from Asia and Latam to English- speaking countries. Tier 1 countries are known to be highly competitive. So it is better to allocate your money wisely and start small.
Target audience:  it could be a good idea to customize your creatives according to the age, income status and GEO of your potential customer.
Creatives: It is a common fact that men get attracted to women's natural beauty. That is why it works well on teasers. Especially real looking pics of  Russian and Asian females perform great.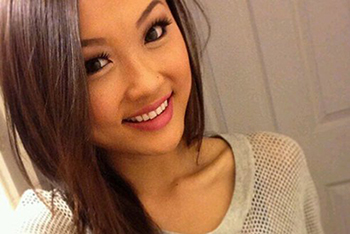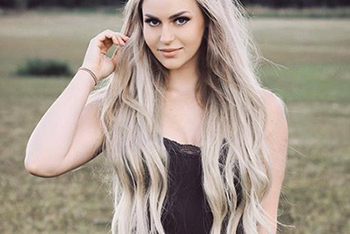 Landing page is a must!
Any kind of traffic can work with dating offers, but it is always a good idea to have a landing page. Sending traffic directly to the offer is likely to perform poorly.  The quality of visitors could not be predicted, so the landing page is an effective solution to avoid misclicks.
It is also necessary to maintain a  coherent story starting from your creatives to the dating platform.
If you have a Slavic woman on your banners, make sure there are Slavic women also on the landing page and on the offer itself. It is worth to mention that dating campaigns have a long lifespan, so you don't need to change your creatives very often.
Optimize your campaign and be ready to spend a budget
To find a good and profitable offer, the best is to try a range of advertisers. Prepare yourself for a couple of tests. One month is a perfect term to monitor the performance of your leads. Keep optimization tools in handy to maintain high ROI and LTV. Did you know? Once you deposit 500$ to MGID, ask your personal account manager to optimize your campaign.  He knows what will work the best for your offer.
There are no easy offers to choose an affiliate market is definitely unpredictable. 24/7 you are backed up by your account manager.
Case Study
Dating offers can be tricky, so we are not just giving you tips. Here is a case study and to prove that native ads and dating offers is a perfect match.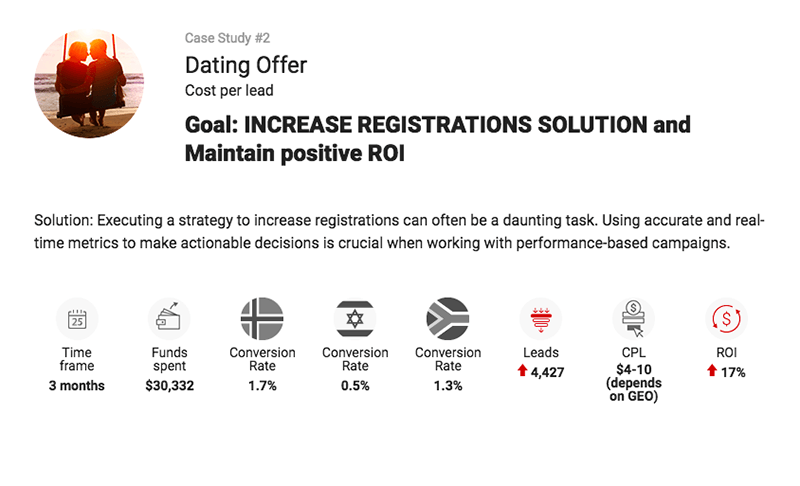 Don't waste your time and start your campaign with MGID.
You get a unique chance to get a 25% bonus on your first deposit to MGID.
MGID got you covered with free service of high-quality creatives, personal account manager, constant campaign optimization. Top up your account with at least 500$ to open the full-serve platform!
Additionally, MGID offers 10% cashback for Vietnam targeted campaigns till the end of December!