This Article Does Not Contain Ads… That You Know of.
Conventional banner display advertising is slowly dying. With the rise of AdBlock and a long series of blows against Adobe Flash until that final death blow was delivered by one of Google's Chrome browser updates back in 2016 — well, let's just say once more that banner ads just don't drive clicks like they used to.
Web marketers that want to adapt must find new ways to drive traffic and sell.
And these new ways don't force clicks out of your users — no — these new ways tend to be more engaging to users and much better at funneling in users more naturally via one's sales funnel.
Sure, Surveys are one efficient way to engage users…
They gather data and help you increase your overall number of conversions.
Even better, the more time a user spends interacting and participating in something—the more this user becomes invested, and the more willing and likely he or she is to open up his wallet at the end.
But there's another way!
There is another way of driving more traffic and conversions that's been gaining nothing but traction and attention for the last handful of years … and that's Native Advertising.
Native Ads — also known as Contextual Advertising — are ads designed to blend in and conform to the site that they're on, and ultimately, don't disrupt the user experience.

These ads are designed to look like content.
In fact, sometimes, this sort of marketing makes the content even more interesting. But make no mistake, the goal of Native ads is to sell, first and foremost. 
Good!  Now that we got that outta the way...
The most frequent form of Native ads are advertisements that look like content that's part of the page provided by you and not a third party advertiser; they can take the look of another article or even videos on a site. These are called in-feed ads.
Native advertising can take on other forms as well, like inserting itself into a photograph or in the form and context of a "review" of some particular product.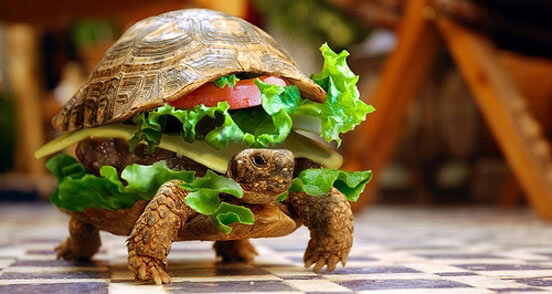 By mixing ads with content, you create brand awareness

The advantages of this type of marketing doesn't end there.
By creating greater trust in your brand, and giving it additional credibility, your users will feel more secure and trusting when it's time to pull out their credit card.
The user has the impression that his decision to yield to your desired result was based on his or her own choice alone— their own free will—influenced only by intellect.

The bait vs. the net

Implementing banners on one's site is a lot like casting a net. You hope to catch some of the traffic that, at that precise moment in time, is ready to sign up for something, or make some sort of a purchase at the end of that day.
You end up selling, but it doesn't mean that your customer will come back to you once that banner disappears. In a way, traditional banners have always been more about opportunism rather than recognition. 
But with great content that gives the consumer actual valid reasons to buy your product, you instill users with a sense of security.
And why wouldn't you buy an excellent reviewed product, where the review seems reputable, and everything about it tells you that this is the 'best product' for your particular needs?—is what your customer will think.
Native ads help create a bond, a connection with your consumer, which ultimately leads to a higher extent of trust.
Data shows that 40% of Canadians trust a brand MORE after reading branded content on a brand's blog.
But no matter how good your heading and call-to-action is — it doesn't stand a chance against a well-thought-out pitch or design to appeal to the needs of your users while not forcing anything down their throats. Because with good content marketing, your user bites on its own!
Open their eyes
Case studies have shown that traditional banners on the web are overlooked by as much as 86% of users.
Whether they see these banners or not, the fact is, these banners aren't leaving the impression with users that they should be leaving.
The working theory and common belief behind this is notion is that users are so used to seeing advertisements everywhere they look. Anything that even remotely resembles a banner gets blocked out mentally, by most.
Users want to focus on your content, not the ads. Anything that disrupts their experience is, at best, something they overlook, and at worst, a major annoyance and deciding factor that can cause them to leave.
That's where Native Ads intervene and save the day. Because again, they look like just another piece of content — an extension of your site — and these "ads" sometimes resemble a site without any advertisements at all (...to inexperienced surfers).
Most importantly, Native Ads when done right neither distract nor disrupt the user experience, encouraging a greater number of users to click.
Consumers looked at less intrusive Native ads 53% more than conventional display ones. And they tend to convert, on average, 18% more with Native types than traditional ones.
These ads don't stop the user in their tracks, either. They simply create the perfect, most optimal and natural sales funnel imaginable… often resulting in more leads, sales and conversions.
Build Native Ads
But before getting conversions, one must make sure that the ads they choose are optimal for one's site, and are designed to fit. Remember, an ad that looks too much 'like an ad' will stop your users in their tracks — and no one wants that.
Just recently, CPA network CrakRevenue came out with a very nifty tool — A Native Ads Generator. 
This amazingly convenient tool from CrakRevenue allows Webmasters to create ads that conform perfectly to the page that they're on by blending in naturally with the surrounding content.
In just a few short and easy steps, conversions won't be too far away when one makes the switch to Native.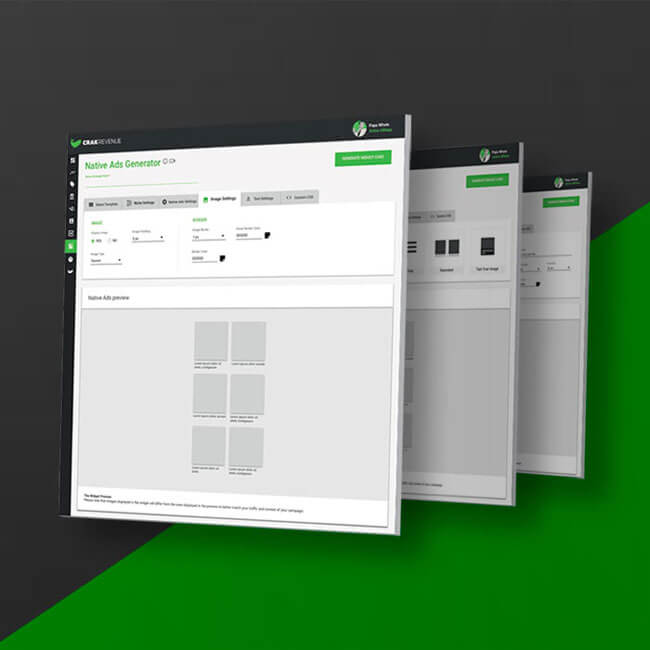 Here's a video that explains the network's new tool:
Creating Native Ads has never been so easy! And for more advanced Webmasters, individuals can have extra fun tinkering with the tool's Custom CSS settings for that absolutely perfect match!
This brand-new feature is exclusive to CrakRevenue and is free to use when you sign up.
Wanna give this exciting new tool a whirl? Check it out here
And in the meantime, never get complacent.  Never stop adapting. 
Because when the wind of change blows, some people build walls while others build windmills. Good luck!