Smartproxy
Get 30% off for selected Residential and Datacenter proxy plans and use our top-notch tools for free: Smart Scraper, X-Browser, Chrome Extension.
EZmob
There is a great opportunity to generate more ROI for your campaigns and get more impressions and clicks for the same budget. Get up to $500 when you make your first deposit!
Deposit $250: Get $25 Bonus
Deposit $500: Get $70 Bonus
Deposit $1000: Get $125 Bonus
Deposit $3000 Get $500 Bonus
Use promo code BFDISCOUNT when making your deposit.
RedTrack
RedTrack gives a chance to purchase a subscription with 30% OFF! No more extra words. 
RollerAds
RollerAds is a self-service, high-performance ad network with worldwide coverage and some powerful in-house optimization tools. For Black Friday RollerAds offers $50 bonus on the first deposit for new advertisers. Just tell the promo code "RollerAdsBFLift" to your manager and launch new campaigns! The promo is available till 28.11.2021.
AdsBridge
From 26.11 till 30.11 AdsBridge offers 50% discount on annual plans for members and 50% on monthly plans for newcomers! Discounts are limited, so hurry up - sign up and ping or hit up the manager to join for a great offer!
For members:
Starter - $299 - 50% = $149.5
Professional - $899 - 50% = $449.5
Advanced - $2029 - 50% = $1014.5
For newcomers:
Starter - $29 - 50% = $14.5
Professional - $89 - 50% = $44.5
Advanced - $199 - 50% = $99.5
CPA.House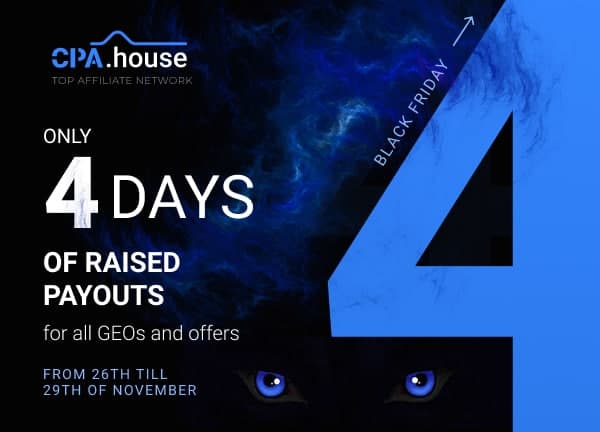 For 4 days, starting from November 26 and ending on November 29, CPA.House gives raised payouts to all its partners on any offers💰 All you need to do is write a ticket in the system and list all the offers for which you want to get the maximum payouts🚀
Push.House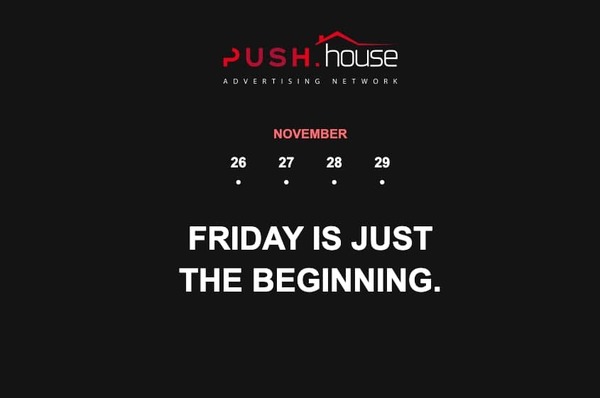 Push.house decided that one Black Friday is not enough, so our Black Friday will last 4 days! Only from November 26 to November 29, with each balance replenishment, our partners will receive a 10% bonus of the amount of the deposit 💰
BidVertiser
Get an immediate 11% bonus for any deposit over $111 - valid for both new and current advertisers. Simply share the promo code with the account managers. The deal expires on November 30th.
Voluum
Black Friday only comes once a year. So waste no more time and get Voluum's best-selling Profit plan 50% off!
7% can be a lot – especially when it's cash going straight into your pocket! 7% cashback is waiting for you if you join Voluum DSP now. 
Simply:
Create a free account in Voluum DSP

Top it up and spend $500+ on promoted verticals, like:  e-commerce,  finance, education & more.

Do it within your first 2 weeks in Voluum DSP and get a 7% cashback!
Vimmy
Vimmy offers $20 for a $100 deposit until 30.11. Use PROMO CODE BLACKFRIDAY100 to get the discount!
Partners.House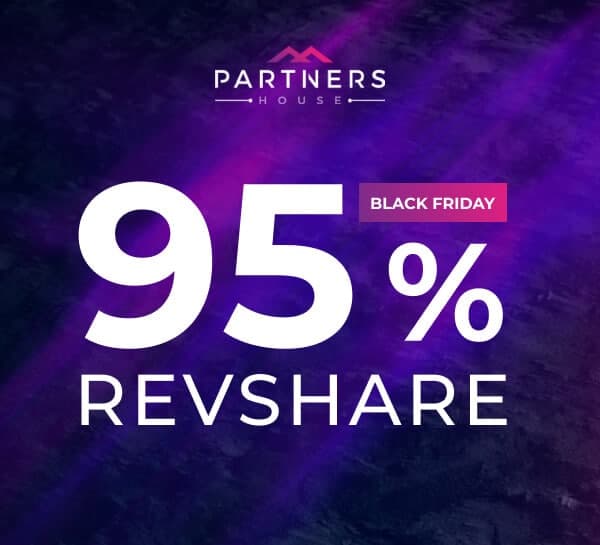 This Black Friday, the network decided to give the highest bid of 95% of the cost of a click to all partners! The bonus is availabe to everyone, but the time is limited. The increased RevShare goes into effect at 12:01 am on November 26th and lasts until 11:59 pm on November 29th. MSK time.
Mobidea
Create a new Mobidea Push account, anytime between now and November 30, and get a 10% bonus on the value of your first deposit, up to a maximum bonus of $1000, using the code BF21. Minimum deposit to get the bonus - $100.
HilltopAds 
Set up ad campaigns to the end of November and get +11% to your deposit. Apply promo: BFSALES. November 23-30 ONLY.
Evadav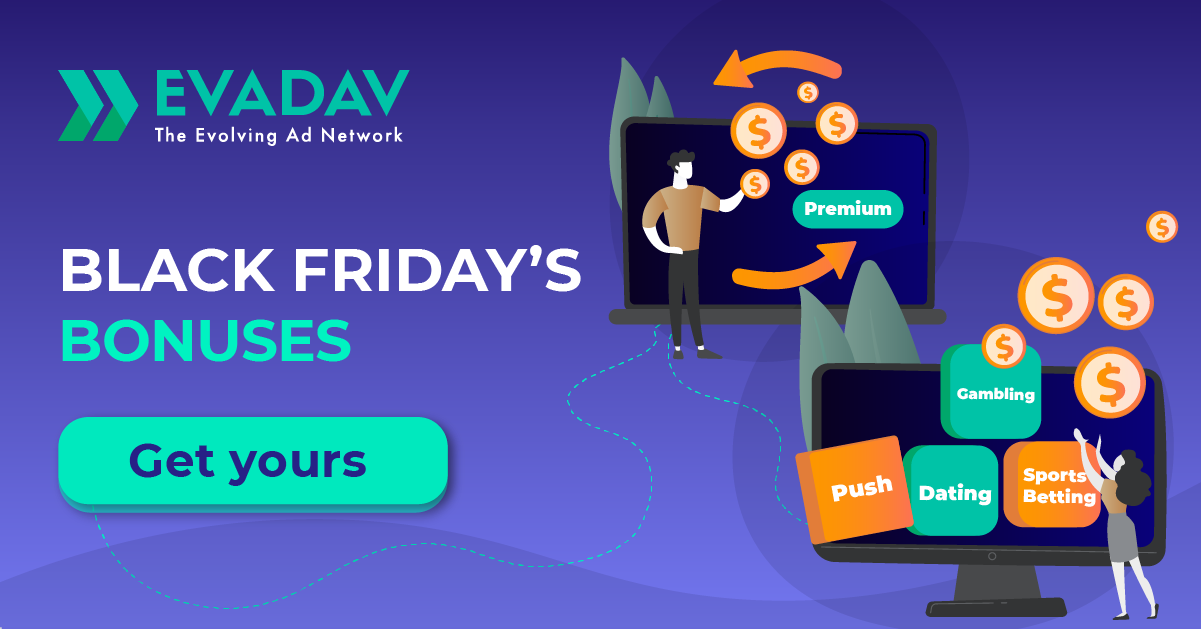 Black Friday from Evadav: fire bonuses, cosmic conversions and crazy ROI. 
Rules are quite simple:

– run new ad campaigns with Premium traffic from 23 to 29th of November
– top up your new account balance
– get bonuses with a promo code while topping up.

Evadav bonus system at a replenishment from:

1) $500 – get $50 bonus with promo code BF500
2) $1000 – get $100 bonus with promo code BF1000
3) $1500 – get $150 bonus with promo code BF1500
4) $2000 – get $200 bonus with promo code BF2000
LeadBit
LeadBit gives exclusive +5% BUMPS FOR ANY 2 GAMBLING OFFERS! Whether you're a current LeadBit user or planning to sign up, it's your perfect chance to start earning big with LeadBit Black Friday. Send your manager the PROMO CODE leadbit_black to get an increased payout. The promo is valid until December 31, 2021. Join LeadBit right now, choose an offer, and start earning big!
Pushground
Since some months ago, Pop Ads have been available in Pushground, so now the guys want to reward all of you who are diversifying your traffic formats with a $1750 giveaway! Run a Pop Ads campaign between November 26th and November 30th, in order to enter the giveaway. You can also double your chances of winning by sharing our Black Friday post on Instagram and Twitter mentioning Pushground!
AdsCompass
AdsCompass team prepared an amazing offer for you - 15% as a bonus tp your deposit from 24.11 till 29.11.2021. Don't miss a chance!
PropellerAds
Just run campaigns increasing your spending compared to the previous period, get a promo code for a bonus, continue to run, claim the promo code between 20th of October and 30th of November to use on your next deposits.
venedash
Black Friday 1 for 3 special! Subscribe for 1 month and get the next 2 months completely free!