Crocs makes fun, colorful and comfortable shoes for women, men and kids. Their collections range from flip-flops, flats, loafers, wedges to the well-known clogs and many more.
Customers like Croc for our quality, versatility, unique style and comfort. The main tracking url leads to Croc UK, use the other links for other geos in landing pages.
Not allowed to link directly from the search engine to the Crocs website. Creating your own advertising materials for Crocs is not allowed
GEO: FR, DE, SG, GB
PAYOUT: 5%
How can you benefit from our FashionMia affiliate program?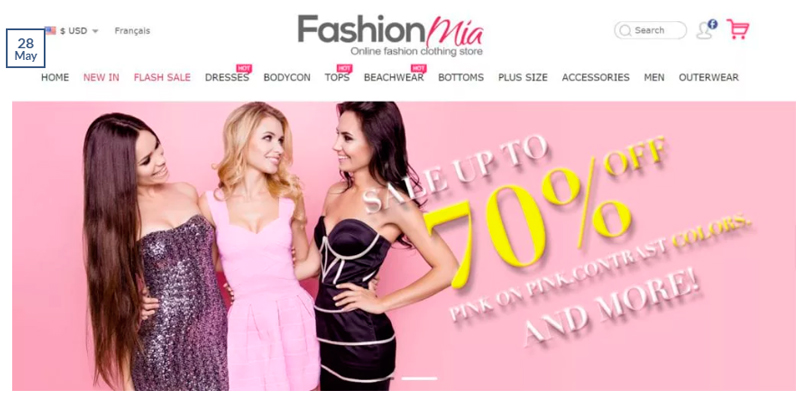 FashionMia affiliate program connects your web traffic to leading online store offers Modern, Irresistible, and Affordable women's clothing.
FashionMia online store is filled with the season's hottest trends, available in all sizes. The retailer offers more than 10,000 different products, such as dresses, outwear, tops, bottoms, and accessories. The Plus Size selection offers the same stylish threads so every woman can show off their fashionable side.
FashionMia believes every woman has the right to dress right, and show their best sides to the world. You can shop a complete outfit with just a few clicks, get the worldwide shipping service and generous return policy.
Enchant your audience now with this leading fashionable online store, through our affiliate program. Join us and grow your affiliate commission.
GEO: World Wide
PAYOUT: 12%
We are glad to welcome our newest exclusive advertiser on board with Indoleads!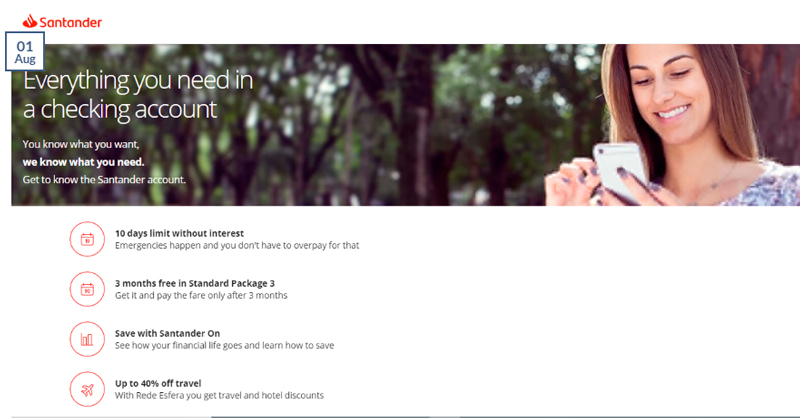 Santander is one of the largest commercial banks in Brazil. Clients of Santander have access to discounts in more than 300 partners over the country.  Santander is considered the best bank to make investments online.  
Santander Brasil is its largest division in Latin America and one of the world's most important banks. The bank was founded in 1982 in São Paulo, where its headquarters are located.
CPA: Campaign is for Account Opening Current Banco Santander
GEO: BR
PAYOUT: 13 USD