Vrbo is short for Vacation Rental By Owner, and as the name implies, it specializes in vacation rentals of all types: houses, apartments, condos, villas, etc.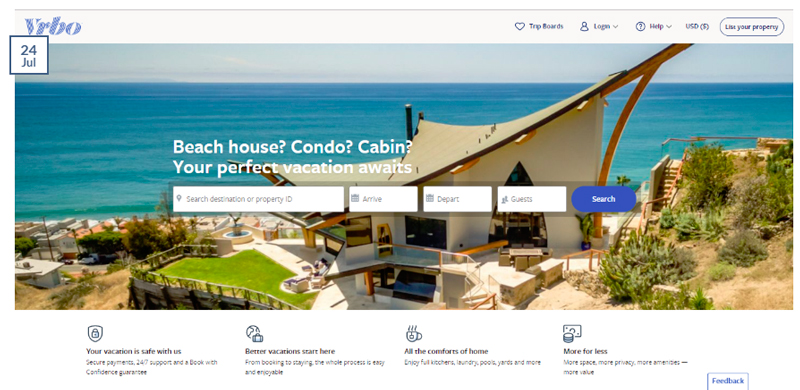 The site was founded in 1995 and allows homeowners to advertise property listings to renters. Vrbo's 2 million paid vacation rental listings offer affiliates the opportunity to share in our success, now with the global reach of the Expedia family of brands.
If you have successful results with Airbnb you have to try Vrbo offer as well! Please provide relevant and adequate websites in the referrer.Target regions: US,APAC
Target regions: US,APAC
GEO: AU, BD, IO, BN, KH, CN, HK, IN, ID, JP, KR, MO, MY, MV, MN, MM, NP, NZ, PK, PH, SG, LK, TW, TH, US, VN
PAYOUT: 2.6%
We would like to introduce a new CPA affiliate program from CheapOair.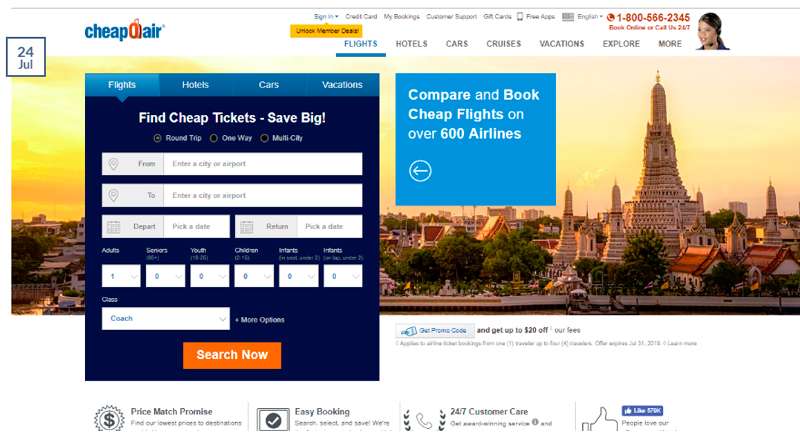 CheapOair has strong customer services and an extensive FAQ section to help users find the services they need. They offer vacation packages: CheapOair bundles flights, hotels and car rentals to help travelers save money.
Since 2005, CheapOair has helped budget-savvy travelers explore the globe at a discount. Thanks to their parent company, Fareportal, they access to some of the most innovative, intuitive technologies the travel industry has to offer. Whether you book right here on our website or using their app, one thing is for sure – CheapOair can help to save big on the next trip.
Connect the offer today and start earning commissions!
GEO: Worldwide
PAYOUT: USD8 – 35
We are glad to welcome our newest exclusive LATAM advertiser on board with Indoleads.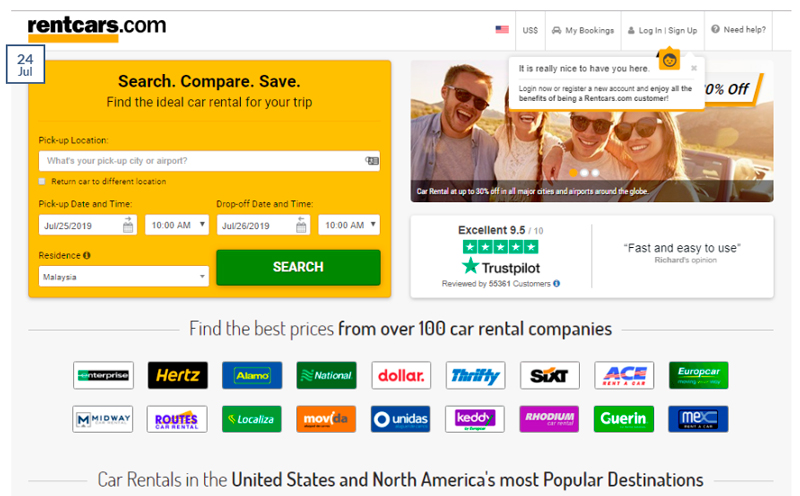 Rentcars.com, your go-to price comparison, discount-hunting and car booking service hub in Brazil and abroad. In the market since January 2009 spearheading the Brazilian car hire market among the top car hire companies worldwide. 
Present in over 5.000 cities and with more than 20.000 service locations worldwide provided by market-leading car hire companies, offering innovation and quality centred services.
Join this affiliate program to monetize your LATAM traffic with Indoleads!
GEO: AR,CO,MX,PE 
PAYOUT: 10%
Hotels' chain-YOTEL has already landed in New York, Boston, Singapore, San Francisco, Istanbul and YOTELAIR has been sheltering and showering weary passengers in the terminal buildings at Amsterdam Schiphol, Paris Charles de Gaulle, London Gatwick, London Heathrow, Singapore Changi and Istanbul airports for over 10 years.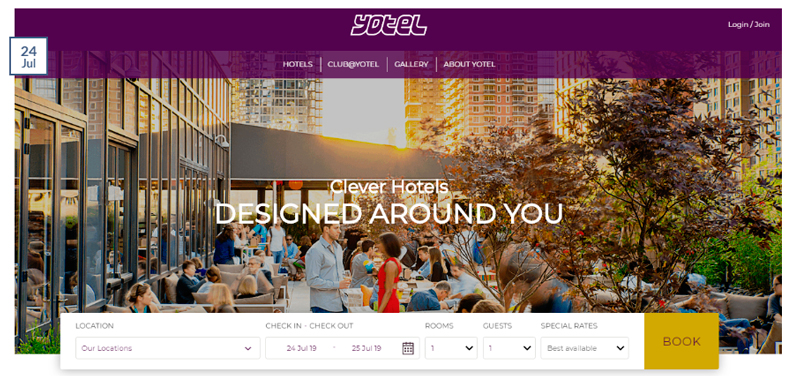 YOTELs are typically conceived for short stays (1-3 nights) and are found in easily accessible, fast upcoming city centres, making it the perfect base for business or pleasure stays. YOTELs are uncompromisingly designed around guests, taking the essential elements of luxury hotels into a compact, but smart space and delivering a sense of community with areas for co-working, social gatherings and exercise. The social areas may include a gym, a Club Lounge, restaurants, rooftop bars etc.
Affiliates are not allowed to perform direct linking PPC activity to the YOTEL website.
The main tracking link leads to the global website. We advise using additional landings for a certain city.
GEO: Worldwide
PAYOUT: 10%