Looking for a good affiliate program? Consider EasyRentCars affiliate program, we offer 8% amazing payout for you!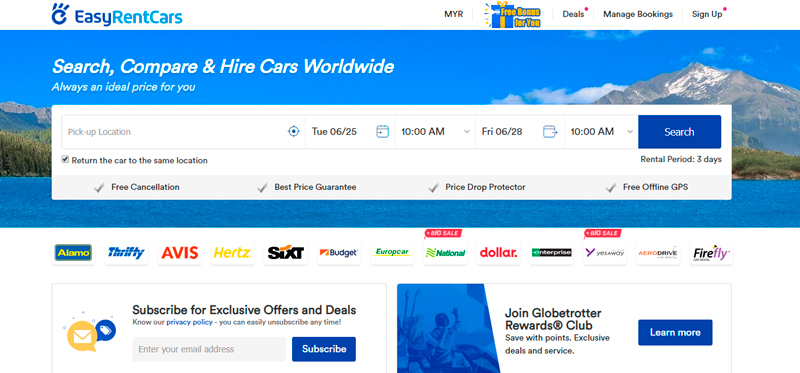 EasyRentCars.com, a trusted car hire online platform operated by Easy Tour International Limited. EasyRentCars is dedicated to making car hire online as easy as possible.
They are experienced car hire specialists providing online services for car hire at over 200 countries, covering 100,000+ locations worldwide.TOP regions by sale:  US/UK/EUROPE/AU/JP
GEO: World Wide 
PAYOUT: 8%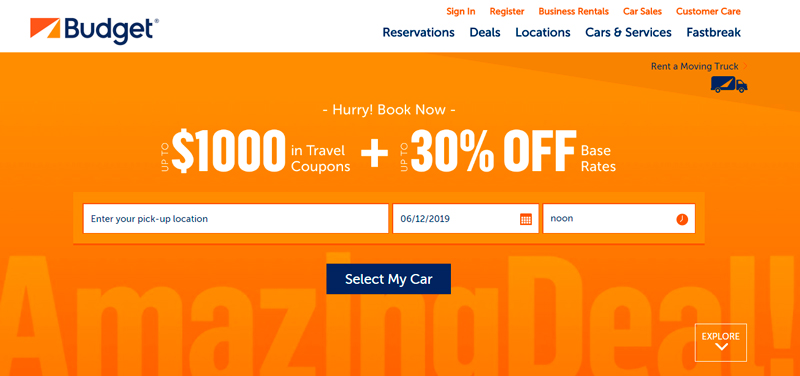 Partner with one of the fastest growing rental companies providing affordable and reliable car rental.
The Budget affiliate program offers you access to work with one of the most globally recognized travel brands and gives your customers access to excellent value car rental rates!
They offer leading commission rates of up to 4% with regular incentives to boost your earnings on certain cars, locations or driving dates.
You will get access to a wide range of regularly updated creative, links, and brand information to help you successfully promote Budget on your website. We currently provide banners in the most popular sizes, including; MPU, vertical skyscrapers, and horizontal leaderboards.
For the customers Budget provides a consistent quality product with friendly service and great value, ensuring that customers are confident that Budget is their best car rental choice. Offering a wide range of vehicles and services, Budget can provide cars for any occasion.
Whether customers need an SUV for their family, a small car to zip around the city or anything in between, we'll find the right ride for our customers.
When a customer takes our pay now rates, they get our best rates guaranteed. At most locations in the U.S. and Canada, customers can usually enjoy up to 35% off non-discounted budget website rates.
GEO: North America 
PAYOUT: 1.5-4%

We're excited to welcome a new member of Indoleads Affiliate Programs, the popular American car rental service.
Avis Car Rental and its subsidiaries operate one of the world's best-known car rental brands with approximately 5,500 locations in more than 165 countries.
Since the late 1970s, Avis, an American car rental,  has acquired a huge presence the Avis brand in North America, South America, India, Australia, and New Zealand. In 2011, Avis announced it was acquiring Avis Europe plc.
Avis has a long history of innovation in the car rental industry and is one of the world's top brands for customer loyalty. Avis is owned by Avis Budget Group, Inc. (NASDAQ: CAR), which operates and licenses the brand throughout the world.
Join the offer and get your attractive affiliate commissions!
GEO: Worldwide
PAYOUT: 0.5-4%