First, you need to learn some basic info. Take a look at what I have prepared for you.
Basic simple article about how to begin:
How to become an Affiliate Marketer using Affbank
So when you are ready to earn from Affiliate Marketing - go to Affbank.com!
Who we are?
So How exactly work with Affbank?
Choose a product with which you are feeling comfortable. A product that you already love and able to sell.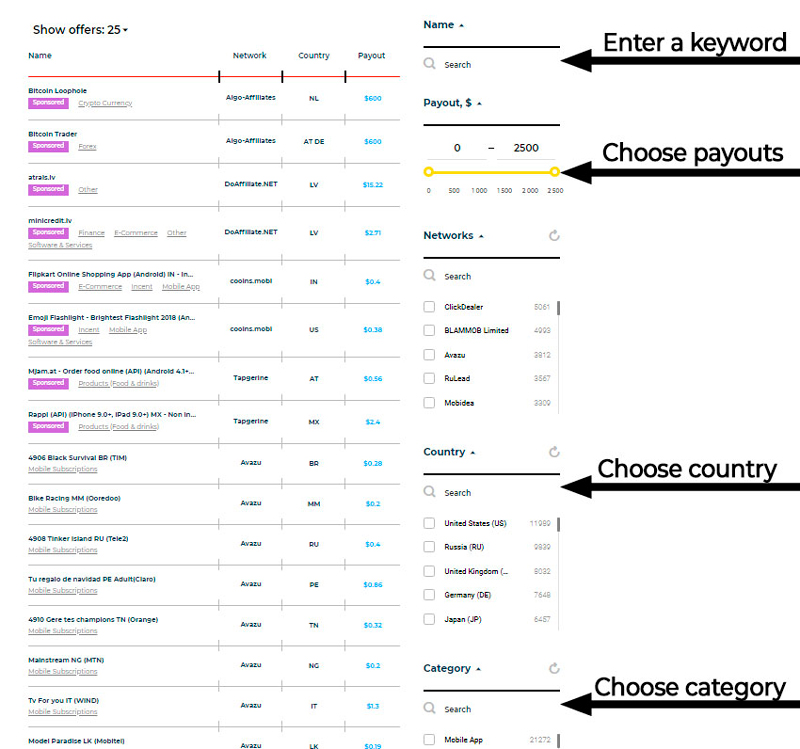 You choose Offer by clicking on the name and then you go to the Offer Page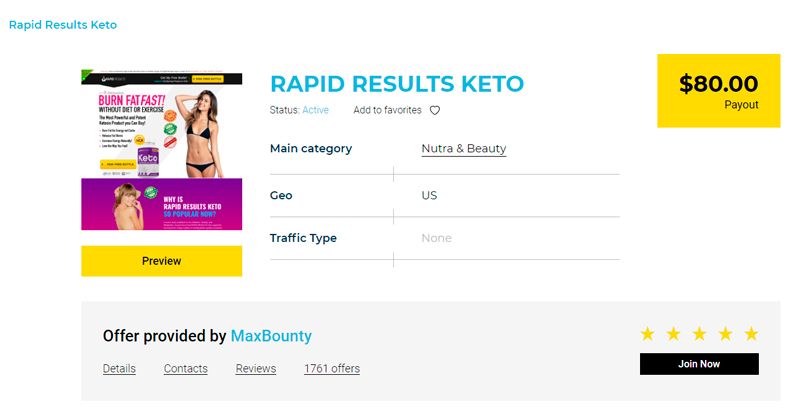 Here you find all the info about this offer and the Network which has this offer:
Payout (what payment you will receive from the Network for 1 action)
GEO (for what location/country you have to promote this product)
Category (niche/vertical/type of the offer)
Traffic Type (CPA, CPC, CPL, CPI, CPM)
Even the contact Skype of the Manager from this Network.
The sweetest moment is the Landing Page of this Offer. You can check it by clicking on Preview! In this case, you can even save it: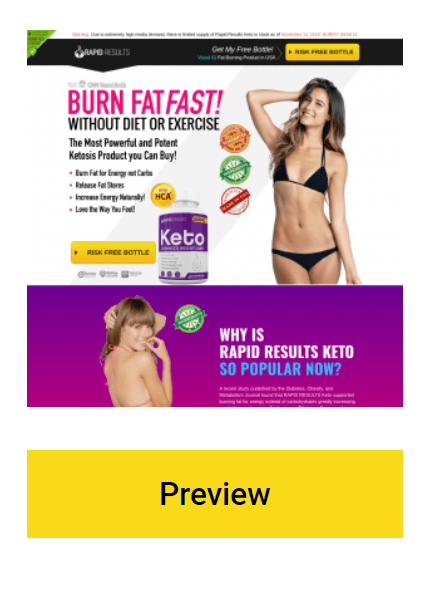 Cool! Would you like to run this offer? Do you have a good traffic for this offer? No? Back to the Offer search and find the best one!
When you decide to promote Offer - create an account in this Network and you will get your affiliate link there!
While creating an account in some Network, you need to fill the short questionnaire (name, address, phone number etc.) After registration, Network takes its time to approve it, around 24h-48h. Apply for few Networks.
Find the list of Affiliate Networks and check its reputation.
Filter by Payment frequency, Tracking software, Commission Type, Payment Method.
You know how to do it.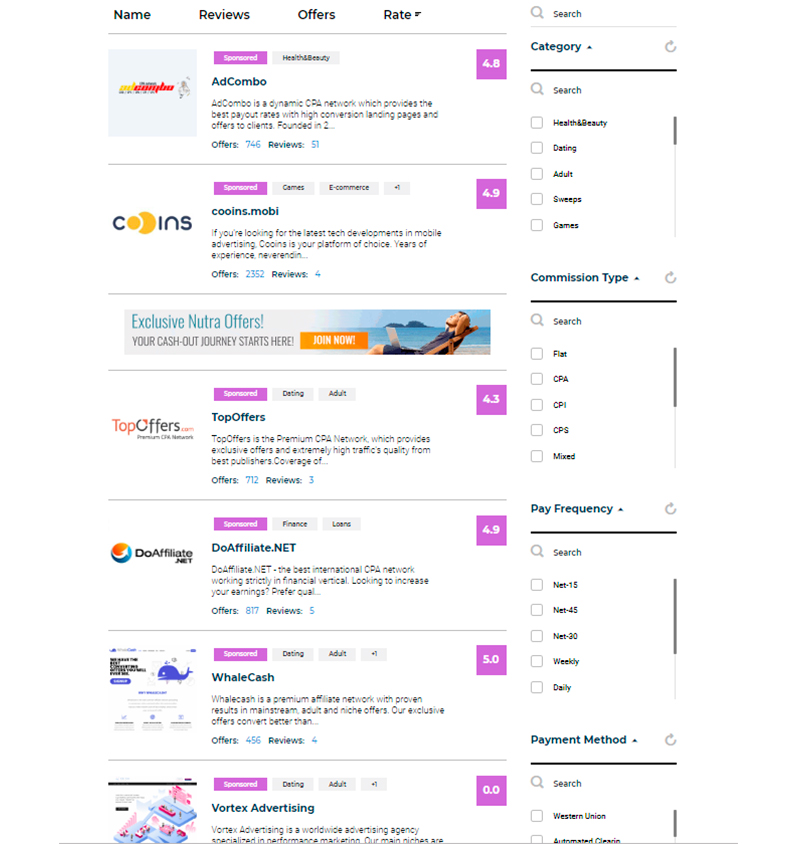 There are contact details, try to reach the Network's manager and you will be approved faster!
When you want to buy some traffic for your offers, go to the Advertising Network listing . Here are filters by Top GEOs, Ad formats, Impressions Monthly, Traffic Type, Category of traffic.
And here is a super detailed info about every Network: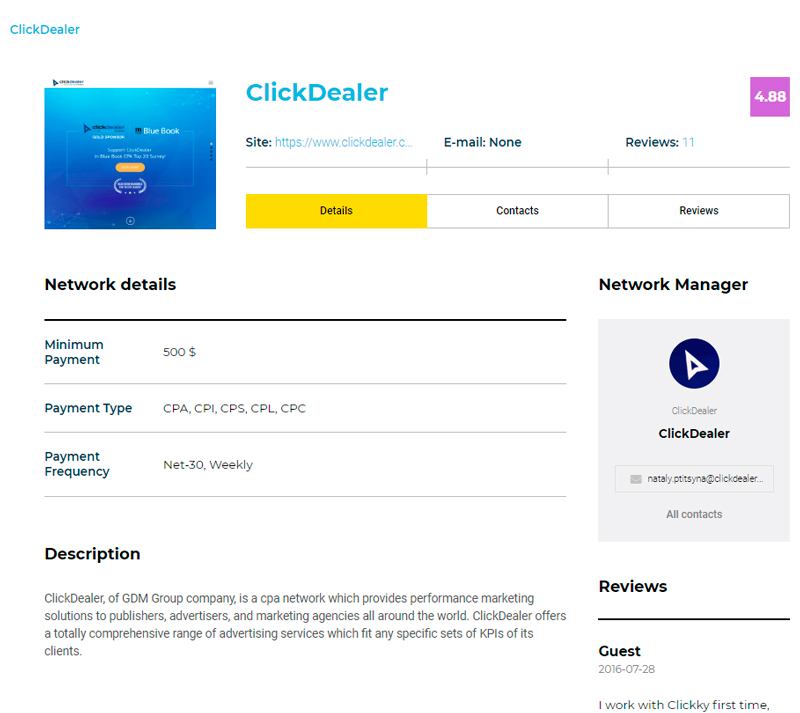 MORE useful tools from Affbank for you:
It is a tool that allows you to SPY ads of competitors, other Affiliate Marketers. You can see what creatives they use to promote offers for specific GEO (country).
In short, you can check Promo which includes:
Header
Short description
Image
Landing Page (click on the url over an image)
Geo
Network
Rating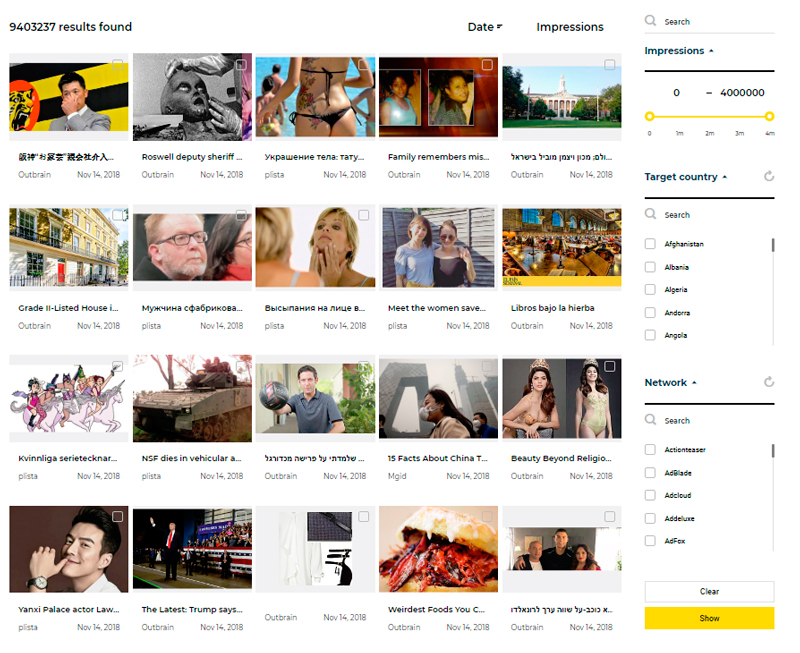 You will have a lot of fresh ideas to use for your own promo!
We've collected for you the discounts, promo codes, extended trials on the MOST POPULAR services on the market (Trackers, Landing Page creators, Website analytics etc.). Use it and get a higher ROI!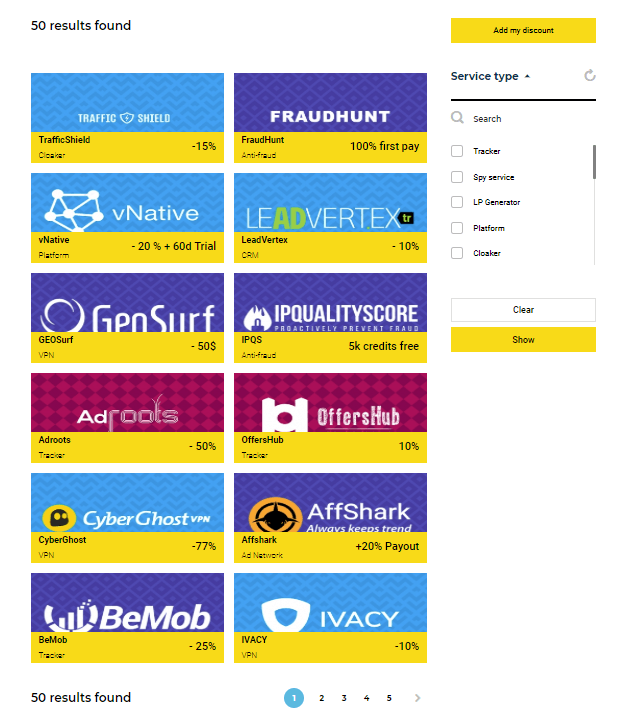 TO be continued, Guys...
Ask me any question, I will help!
Create an account in 1 minute for free and become smarter than others in 1 month with Affbank community!