Did you know? $1 312 477 - that's how much money people spent on mobile app purchases last year. But users aren't the only ones paying money for their favourite games. Developers also pay good money for game/app downloads to people who help spread the word. So if you know what kind of person likes a specific game you can make pretty good money.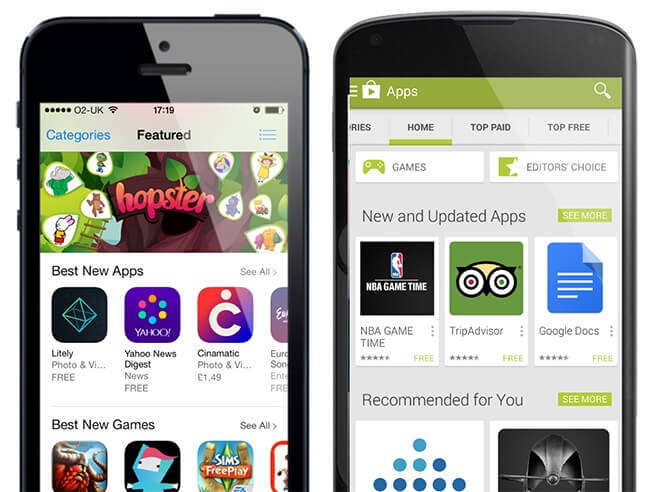 First, I'll show you where you can find out which apps developers are ready to pay for and how much. There are a few services to choose from: Affbank, Make Massive, O'digger, etc... I personally prefer Affbank. There are several reasons I recommend this service:
1. Biggest catalogue of products you can promote
2. The only service that has a free spy tool to look for promo (very convenient)
3. Quick free registration (you can do it with Facebook)
4. A rating of affiliate and advertising networks with reviews of real Affiliates (easy to choose)
If you don't have experience with affiliate marketing, I recommend reading these articles first (What is traffic arbitrage? How to Start in Affiliate Marketing: an Easy Step-by-Step Guide).
Our goal: to find the right app (offer) and make money on selling it. Here is what you need to do to make it happen:
• Select the offer (app/game) in the Games , Mobile Apps categories
• Sign up for the appropriate affiliate network
• Choose a quality advertising network that's easy to use (here are the top 20)
• Create an advertising campaign and send traffic to it
• Sell the mobile game/app and get your money
Let's go over each point.
Select an offer
As I've already mentioned, there are a lot of services, but I'm going to talk about Affbank here. Go to Offers and set the filter to Games, Mobile Apps (and any other filters you like). To go to a list that's already been filtered, click here. You can read more about selecting an offer here.
Sign up for the affiliate network
On the offer page, you'll see the name of the affiliate network that posted it. Open the affiliate network card (screenshot), consider all the pros and cons, and take a look at the reviews. (about how to choose Affiliate Network, read here) If everything looks good to you, click "Join now". You'll be sent directly to the signup page, where you can join the affiliate network.
Choose a quality advertising network that's easy to use
Here, you have to put to use everything you know about mobile games. Think about the kind of person who would buy the app you've selected. You'll select an advertising network based on your profile. First, take a look at the selection of the best ads networks from Affbank (Top Ads Networks 2018). Make sure that the network you select has a lot of users (you need 500 000 min hits). It depends on targeting (GEO, Carrier, Age, Behaviour, etc.) and ad formats. For example, it will be easier for newbies to work with banners and pop-unders.
Create an advertising campaign and send traffic to it
Sign up for the advertising network, get the manager's contact information, and create your advertising campaign with their help. I recommend not spending your entire budget on the first campaign. It's best to test advertising platforms and targeting settings. Tip: start working with a wider audience, and then gradually turn off unprofitable sources. Carefully go over the product you're selling. This will make it easier to explain it to your target audience.
Get conversions and money
What counts as a conversion depends on the offer and the affiliate network. For mobile games, a conversion usually means an app download. In other words, when the user downloads the app, you get a new lead (conversion). The network pays you a set sum for every lead (It calls payout). Make sure that you're making more money than you're spending on advertising. That's the whole point :). People usually look at their return on investment (ROI) to see assess how well the campaign did.
Of course, you'll run into some challenges your first time. But don't worry, the internet has answers to all of your questions. Just use your money wisely and everything will work out in the end. Below are some links that may help:
Thanks for reading, and go make more money :)