Bing Ads
Bing Ads is a well-known ad service owned by Microsoft that provides PPC (Pay-Per-Click) advertising for both Bing and Yahoo search engines. Just like their search engine, Bing Ads has been a little underrated along the years. However, they managed to gather valuable users that can be found on Bing search engines and their associated partners.
In 2016, Bing Ads reached 5 billion searches a month and 160 million unique searches.
Bing Ads has enabled 34.7% of U.S. desktop searches until now and it reaches over 11 billion worldwide searches a month.
Bing Ads offers a broad range of solutions whether you are interested in local calls or website traffic. Using their ad service, allows you to test multiple approaches such as specific products ads, to see which one works best for your target customers.
Comparing it to Google Ads, Bing Ads has a lower Cost-Per-Click, but that translates in lower traffic.
Yahoo Gemini
Another advertising option that is not used very often is Yahoo! Gemini. This ad platform provides native advertising, website traffic and app promotion in order to raise brand awareness.
Gemini uses a variety of ad types such as search, image, video, tumblr, carousel and many more in order to target users from mobile and tablet devices. They use keyword targeting to find the most relevant audience, but this type of targeting is only applicable for U.S.
AdRoll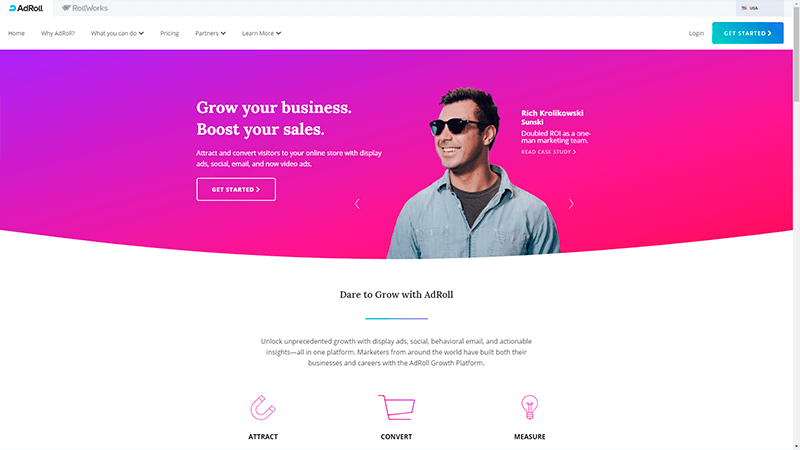 AdRoll is an E-Commerce Growth Platform that focuses on increasing brands revenue by providing marketing solutions and ads. AdRoll is an important third-party tool for Facebook and supports Google's Display Network along with its own ad network.
AdRoll is also a retargeting platform, which means it keeps track of your website traffic and displays your ads to that specific traffic as they visit other websites. However, according to our experience, AdRoll's pricing models and conversion rates are relatively high.
Amazon
Amazon is a great platform for E-Commerce merchants as they get to grow their business through sponsored products. This process implies paying for sponsored shopping ads when selling a product in order to direct potential customers to that product.
Amazon provides Premium services to push away traffic. The Amazon Seller platform enables you to create campaigns that use keywords in order to convince users to buy your products.
Quantcast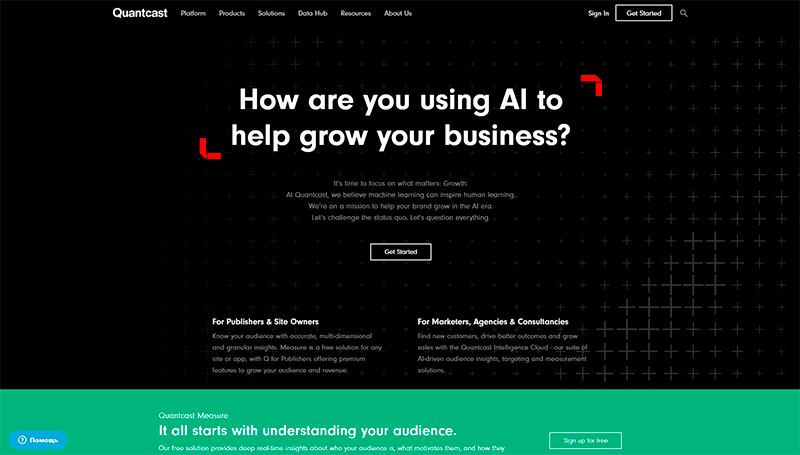 Quantcast is an Artificial Intelligence leader that provides services for brands, agencies and publishers. Their platform has been selling its data base and audience insights in order to create an initial audience for marketers.
Quantcast provides a high-tech tool called Quantcast Measure to guide new advertisers through the whole advertising process from building a strategy to learning about the audience behaviour and competitors.
They offer paid advertising, programmatic, display advertising and focuses on targeting new traffic every day.
BuySellAds
BuySellAds is an efficient advertising platform designed for publishers and marketers. Their main goal is to increase revenue by improving technologies for publishers and linking marketers with the right audience.
Their advertising offer includes native ads, display, sponsored content, emails and cryptobars. BuySellAds provides the latest marketing solutions for advertisers that combine valid placements and relevant ad content to avoid invasive content.
Infolinks
Infolinks is a marketplace focused on reaching users at their highest engaging moment. They provide real-time targeting tools in order to attract customers with intent-based ads. Infolinks has implemented smart ad units for getting clean traffic faster. The way it works is that it detects the interest of the user and displays the most relevant ads for him.
Their portfolio of products consists in: inarticle, infold, inframe, intext, intag. All these are combined for real-time analysis and high performing ad units.
Facebook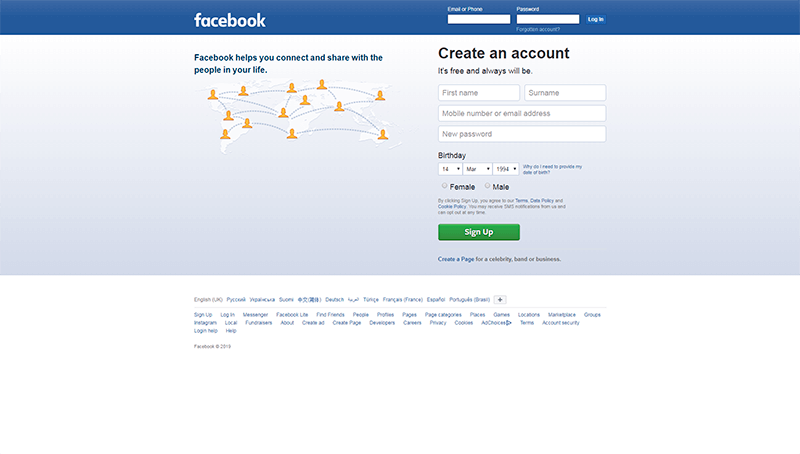 Facebook is the most popular social media on the planet which makes it a great opportunity to build a product audience and increase that product's sales. You can use three main campaign types to connect with your traffic in order to increase your brand's popularity.
The platform is continuously integrating new forms of ads such as shopping ads. Facebook has implemented something called 'diy ads (do-it-yourself ads)' where you can use simple self-service tools to create ads that suit your marketing goals.
Linkedin
Another opportunity for B2B (Business to Business) is the Linkedin platform. This was not only designed to connect with other professionals or to find you a dream job but also to target more than 500 million professionals from all around the world. Linkedin provides self-service ads with different pricing models according to different sizes of budgets or businesses. You get to choose the amount you are paying for your ads and increase or decrease that amount at any time.
The Linkedin offer consists of Sponsored InMail, Display ads, Dynamic ads, Text ads and many more.
Pinterest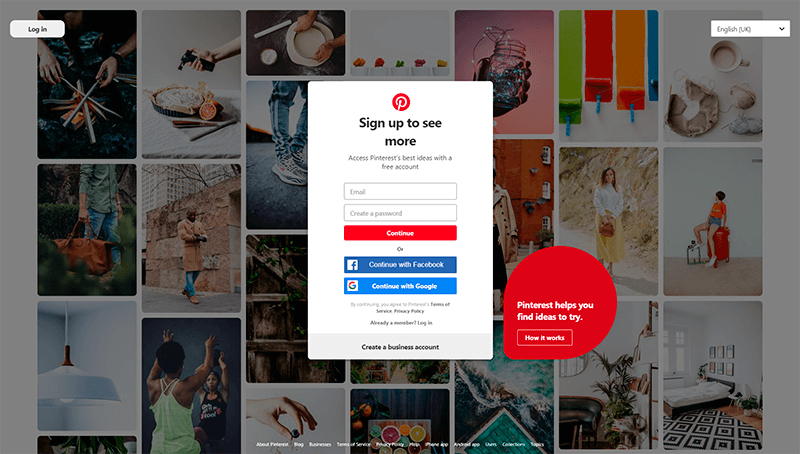 When thinking about Pinterest, many tend to say that an all-picture platform can't make you any revenue. But that couldn't be more wrong, because last year, 87% of Pinners bought something, especially online, because of the content they were seeing on Pinterest.
Pinterest comes with an Ads Manager embedded tool where you can create, edit and manage your ads campaigns in order to target your desired audience. This targeting can be done by promoting Pins to appear in relevant places.
Conclusion
You can't only rely your ads campaigns on one solution, even if that it is the most trustworthy one. The key in ad success is variety, testing all kinds of solutions in order to find the best for you.
All these Google Adsense alternatives will help you make your way to the top as an online marketer.