Everad Academy starts the first enrollment to the affiliate marketing course for beginners! If you are determined to become an affiliate, but the first association that comes to mind when you hear the word "cloaking" – is something about fish, this course is for you!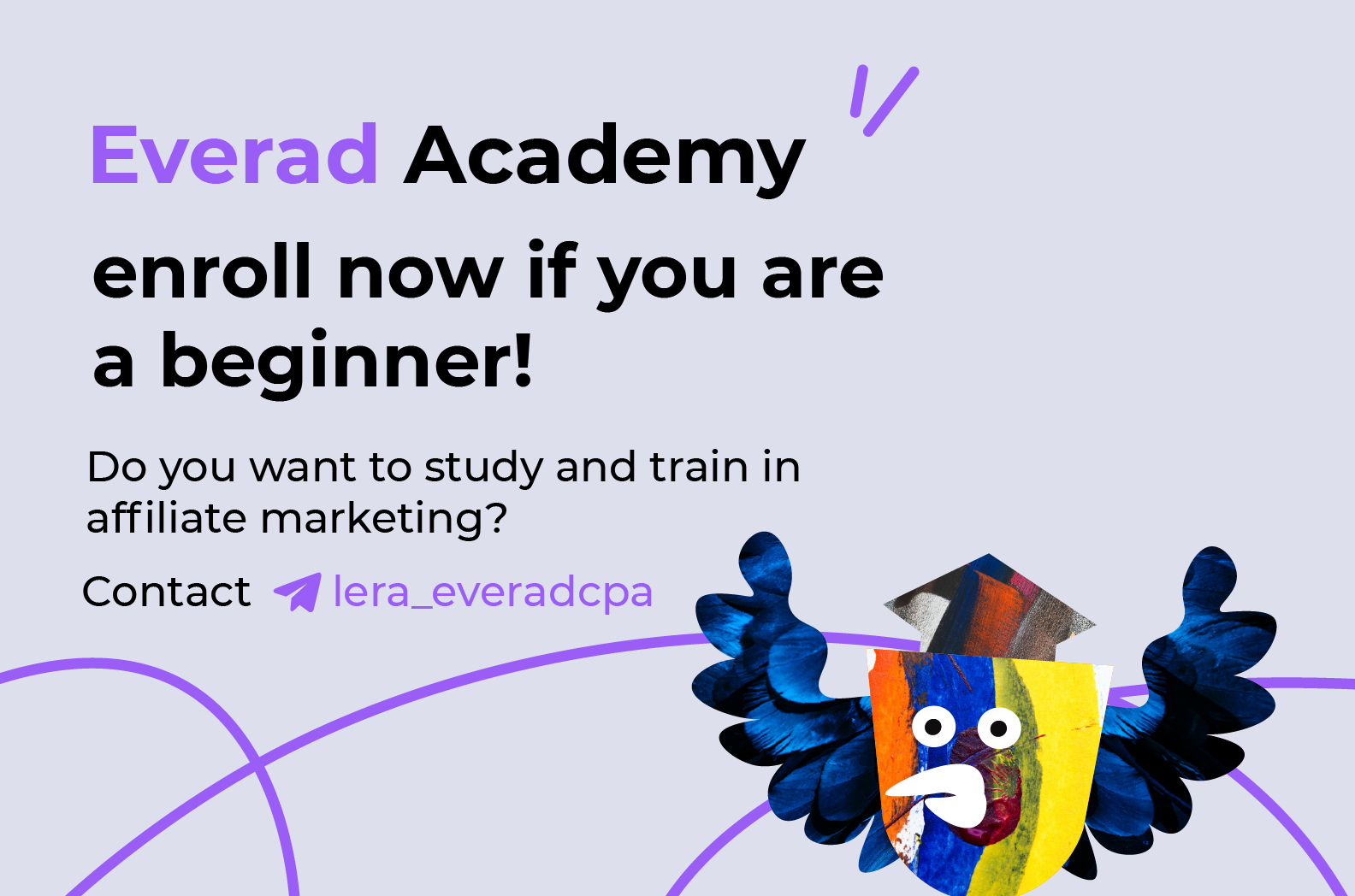 The training will take place in a private chat, where future affiliates will be able to get basic knowledge and support from experts and the best representatives of the affiliate marketing market.

Program
weekly educational articles, case studies, instructions and manuals
tests and exams
brain training puzzles
exclusive bonuses from services
advice from market experts
communication with coursemates
drawing of tickets for affiliates events
rewards for the best students
and, of course, support by the Everad team during your first running campaign

With us your first steps in affiliate marketing will be confident, smooth and enjoyable.
Would you like to take your seat in the audience? Contact @lera_everadcpa and get your invitation to the Academy after a short intro interview
Everad is all about 10 years of experience and knowledge that we are looking forward to sharing!