It's not surprising that they've been popping up on more sites. Users engaged by a survey are 37% more likely to result in a conversion of some kind.

But let's start from the beginning
Surveys can be used as another way of promoting an offer. After answering a few questions, the user is rewarded with a careful selection of offers that will usually include a reward or incentive, such as a discount or a limited time free trial.
When marketed effectively, incentivized and presented as a not-to-be-missed deal, surveys become extremely effective tools at your disposal—and even more effective when they contain a powerful call-to-action (CTA).
In fact, we've seen sales funnels drastically improve just by incorporating simple phrases like:
- "Thank you for completing our survey."
- "Here are some rewards as a token of appreciation for your time."
Ending your sales funnel with a short phrase like this can make all the difference when it comes to conversions, believe it or not. We saw 45% more conversions with the latter ending sentence.
Plus, it never hurts to give your user a little bit of encouragement every step of the way. Because the more time a user spends on a survey, the more susceptible he or she is to completing a desired action for the following reasons:
1. The more engaged a user is, the longer they tend to stay engaged (think the Sunk Cost Fallacy here—the more you're invested in something, the harder it becomes to abandon it).
2. Surveys tend to attract users that are more likely and predispositioned to convert.
3. The third and final reason is that people absolutely love offering their opinion on a variety of topics. Users like to be heard. Therefore, this makes surveys the perfect outlet for many users.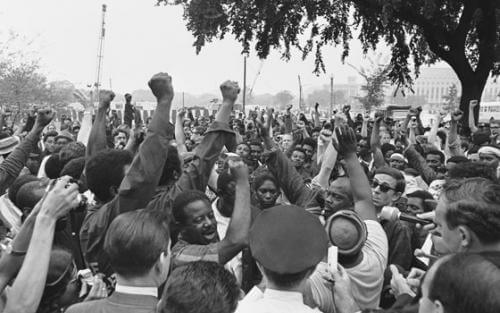 And the better the offers are at the end, the better the overall performance.
Users simply want to feel like the rewards/offers they see are tailored only to them. And if they can adapt to the user's answer, this will ultimately lead to higher conversions.
Gathering and analyzing data is key to improvement in affiliate marketing. And surveys are a great way to get to know your traffic better.
When preparing your questions, there's one big one that you should ask yourself: "What do I need to know about my traffic?"
Depending on your answer, you can then begin to work on the questions presented to your audience. You get to craft your questions, the design, and even the offers at the end. Everything here can be tweaked based on the data you receive.
Also, always verify the point in which users have left your survey. The number of questions asked is an extremely critical component as well.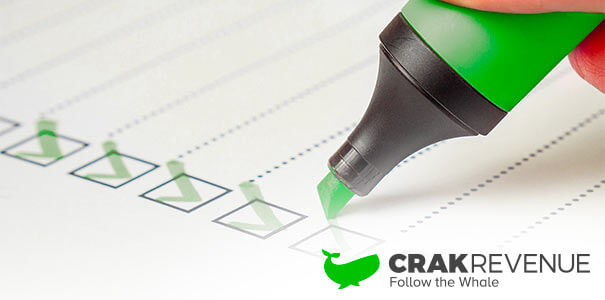 CrakRevenue's Survey Generator is the best way to jump on that survey bandwagon. It's free and easy to use. The Survey Generator lets you choose your desired vertical, color scheme, basic question configuration, header/logo, down to specific display preferences relating to the offers!
So, are you game? Will you be giving the new Survey Generator from CrakRevenue a try?