For another consecutive year, China takes the lead for the number of e-commerce sales:  its revenue in 2017 reached $600  bln.  And it is far not the end, the market is still developing and growing. In fact, one of the biggest shopping days in China "Single Day" outstripped the "Black Friday" and "Cyber Monday". And a huge number of sales was driven through affiliate networks. All these data show how profitable it is to promote the offers of Chinese shops including one of the biggest — AliExpress.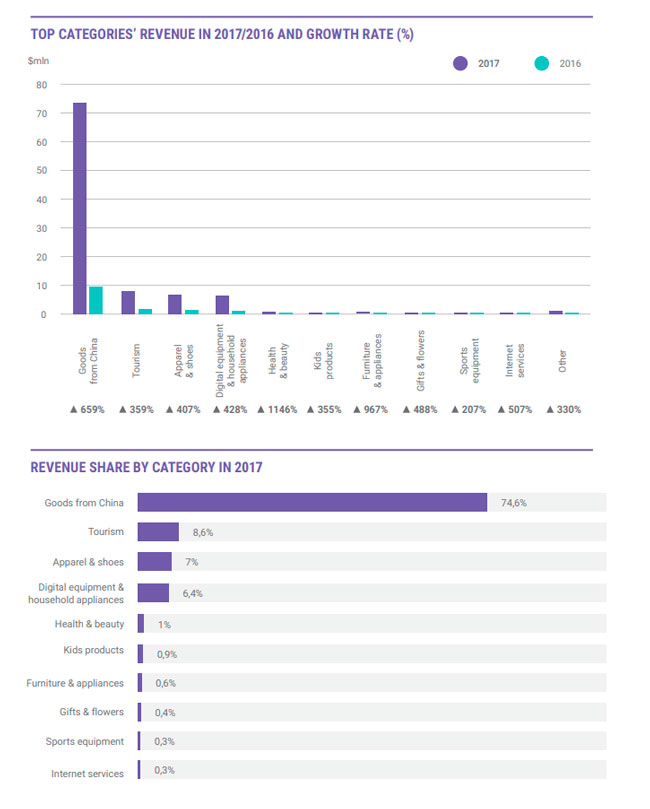 AliExpress affiliate program
Let's take a quick look at what you should do to get paid and what you shouldn't do so that not to get banned.

The advertiser has presented a very clear table where you see the commission which you can earn for each attracted sale. You should pay attention not only to product categories but also to GEO. The advertiser usually pays for the most of attracted sales, but you can get a higher commission for some certain product category or GEO. In this case, the region of purchase (GEO) is not the one where the order came from, but where the order will be delivered.
All regions are important for the advertiser and you can try all of them. But based on the popularity of the store and on demand for the products in some regions, we could recommend you to focus on and try to promote this advertiser in the following countries: Russia, Spain, France, Poland, U.S., Canada, the Netherlands, Israel and Germany.
There are several categories of products:
Affiliate products — all products which are included in the affiliate program. The rates for these products depend on the GEO and category of products. They usually vary from 3% to 10%. If you want to check if some product is affiliate or not, use the tool Admitad Extension, or you can visit the main page  best.aliexpress.com — all products on this page are included in the affiliate program.
Non-affiliated products are not included in the AliExpress affiliate program, but you will still get paid 2% if you sell them.
Special category includes travel and coupon services, books for local Russian. Publishers won't get paid for selling these kinds of products. But no worries, you should make many efforts to find such products.
Hot Products. You should pay attention to this tool. You will get an increased commission for selling products from this category. The commision for selling them can vary from 3% to 90%. The Hot Products tool provides access to up-to-date and beneficial proposals from Aliexpress sellers. The list of goods is updated daily and it includes more than 230 000 products, most of them are also for sale what makes easier to attract sales. The tool is pretty easy in use: select the goods in the tool section of the affiliate program -> get the affiliate link -> post the link to the goods -> receive the highest remuneration. Warning: remuneration will be accrued according to the Hot Products tariffs only in case if exactly this product was purchased by its own affiliate link. If the main link was followed (aliexpress.com), or a link to a regular product, the standard remuneration is applied.
How can I increase my earnings?
If you attract new customers to AliExpress, you will get a bonus. The bonus sum will be equal to your reward for the first order of the new customer. Just to be clear, a new customer is a buyer who hasn't made purchases on Aliexpress before.
  According to the rules of the advertiser, the maximum commission which you can get for the paid order is $50.
Attracting new customers to the advertiser is not the only way to get a bonus. As a loyal publisher you can get a bonus based on the number of approved sales. It applies to all the categories of products, including non-affiliated products.
Here is the incentive scale for Aliexpress affiliate program: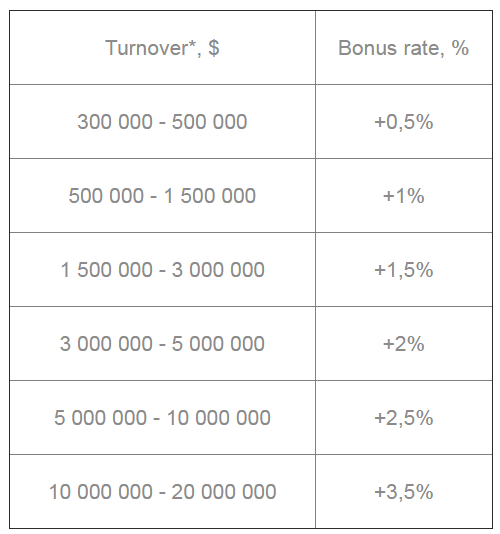 It is necessary to pay attention to the rules. The incentive scale becomes effective on the 11th day of each month, from the 11th day of the current month till the 10th day of the next month. The results of the previous period will be summarized on the 10th day of each month, and according to this data, you will receive corresponding bonus.
  Warning. The cookie lifetime is one session. So if a user clicked on the affiliate link, put the products in the cart then decided to postpone the purchase, closed the website and then in several hours came back to the cart and bought the products, the publisher won't get paid. Such terms were created to prevent cookie stuffing.
  The advantages of joining the program.
The affiliate program of AliExpress is very popular among the publishers. The good thing is that both beginners and professionals of the CPA world can earn a lot with this affiliate program if they create something interesting and work pretty hard as the advertiser confirms more than 90% of orders. One more advantage is that you can promote it almost in all countries as the brand has global fame. Moreover, customers trust this brand because of stable positive reputation, good customer service and because AliExpress provide free delivery to over 200 countries and regions.
  Allowed/forbidden traffic
The advertiser allows the majority of traffic sources. But you should keep in mind that some sources are strictly forbidden and you won't get your remuneration and may be banned if you use them. Such sources are PopUp/ClickUnder, incentive, toolbar, adult traffic. The same as many advertisers the advertiser prohibit the brand-bidding.
Warning: pay attention to the fact that you cannot use all brand names of Alibaba Group: alibaba.com, Alibaba Group, Taobao, Tmall, Tmall Global, AliExpress, Alimama, AliCloud, Aliyun, eTao, Juhuasuan. If you violate this rule,  all revenue in the month when the breach is discovered shall not be paid.
One more rule is that you cannot create groups in social networks on behalf of the advertiser.
Which tools to use for promotion
The advertiser offers publishers to use a great variety of tools which will make their work much faster and easier. The list of them is below:
Deeplink. This tool is very useful as it gives an opportunity to generate a link directly to a certain product page of advertiser's website. For example, you have a community on Facebook dedicated to fashion and accessories. AliExpress has lots of various trending accessories which you can promote on your ad space. So you decided to promote a necklace and generated the affiliate link to this necklace. If the advertiser didn't provide the tool DeepLink, the affiliate link would lead to the main page. But Deeplink allows generating the link directly to this necklace what helps you to escape unwanted annoyance of your audience as when your readers click on the link they expect to be transferred straightly to the page of the necklace, not to the main page.
Moneylink. If you have a blog, a website with reviews or any other content project, this tool will be of much help. Moneylink is the tool which turns all organic links on your website into affiliate ones. Let's take a look at the example: you have a site with reviews of different accessories. You make many reviews of some accessories which your readers can buy on AliExpress. So in order not to convert each ordinary link into the affiliate one manually, you can install Moneylink and it will do it automatically for you.
Product feed. The advertiser provides the XML-file with catalogue of all products which publishers can upload to their website or to other ad space. The feed includes the following information about the products: name, price, description, image and the affiliate links. Depending on your needs, you can download the full product feed or just some needed part.
Coupons & Deals. Apart from having really low prices, the advertiser also provides many coupons for additional discounts what can be an effective impulse for users to make a purchase. There are coupons in several languages, in order to find the required language, you need to go to the "Section coupon & deals" in the advertiser's program review. Keep in mind that coupons can be both uploaded to a website and used as an announcement on other ad spaces like communities in social networks, chats in messengers or emails.
Banners and links. This tool includes ready-to-use materials such as dynamic ads, banners and landing pages which you can apply for your promotion campaigns. There are actually many strong points of these tools. First of all, the designers of the advertiser have created these promotion materials, so you can use them without approval and you will be sure that you don't harm advertiser's reputation and you won't have any disputes. What's more, these tools transfer users directly to the best deals and the content of dynamic ads is updated automatically based on user's preference and behaviour.
Hot Products. We have already discussed this tool earlier. It provides an opportunity to choose the products with the increased rate and promote them. Warning: you will get the increased reward only if you use the links which are provided in the section "Hot Products" or "Product feed", otherwise if you generate a link in any other way, you'll get the commission for non-affiliated product i.e. 2%.
How to promote the goods from AliExpress
There is no magical business model which will help you to earn millions of $US with AliExpress. But there are many models which you can use to earn reasonable sums working hard and paying attention to your promotion campaigns. Let's have a look at the most effective ones:
Cashback & coupon websites. If you have a website where you offer cashback and coupons to users, you can add coupons of the advertiser to your website. Users like to get cashback or getting discounts for their purchases. This model always works really well and attracts many sales.
Social networks. We have mentioned that you cannot create communities on behalf of the advertiser in the social networks. But you can always create a community with reviews of goods from AliExpress without using the brand name in the title of the group. For example, if you like gadgets, you can create a community with reviews of different cool smartphones which can be bought at AliExpress. You create attractive posts with images and description of different smartphones in the way that all your users will want to buy it and, of course, you add affiliate links to these posts. But be honest and share only trustworthy information as if you lie and advise smartphones of poor quality, your readers will leave you.
You can also can also promote the products through target advertisement or advertisement in other communities.
YouTube. We have already shared how demanded YouTube is and that the audience there is loyal and ready to buy what they are advised. Having created a channel on YouTube, you can start promoting AliExpress products by choosing one of the most common ways: videos with goods reviews, unpacking or videos where you discuss one category of goods. Viewers like such kinds of videos especially when bloggers add some entertainment in them — make jokes, add funny pictures, film a video in a funny place or create an amusing situation. Don't forget that when you show goods, you should always share the affiliate links to them in the description of the video. If you already have a channel with your loyal subscribers, you can add promotion to your videos. For instance, if you have a channel dedicated to fitness and healthy lifestyle, you can make reviews of different sports equipment, clothes and accessories.
Channels in messengers. You can create a channel in the popular messenger Telegram where you will promote the products of the advertiser. The concept is pretty similar to being an owner of YouTube channel, but the difference is that you share written information, not videos. So you can create a channel on any interesting topic (it can be "Best prices for gadgets", "Reviews of top gadgets from China", "How to choose a good gadgets" and so on) and share posts with affiliate links to the products. For example, you understand which characteristics a good laptop should have — share it! Show your readers that you are a professional in it, make them believe you and that's how you will earn. You create a post with description and recommendations -> you add an attractive image -> add the affiliate link to the laptop on AliExpress -> your readers buy it -> you get the reward.
Blogs. Actually, this business model also works like YouTube channels or Telegram channels. You need to create good content so that people will start reading what you write. You join the affiliate program and include the affiliate links in your posts. In this case, you can try to look at your blog from different sides. Try to expand your topic a little. For example, if you have a blog about travelling, you can promote gadgets that can work for a long time without charging.
Websites. This business model is more suitable not for beginners as it is pretty complicated to create a website. But this model still can bring high profit to its owner. For example, you can create a website with comparison of goods for children. Place many different products of one category on your website. Try to create several tabs with various products: books for children, toys, clothes, products for children of certain age and so on. In each tab you will compare many similar products, showing their characteristics and price and also you will add affiliate links to them. Your visitors will have a freedom to choose what will motivate them to buy.
E-mail marketing. If you have a good base of contacts, you can send them emails with news, deals and coupons. But don't forget that the recipients should have given their permission to receive your emails. Also, you cannot pretend to be an official representative of the advertiser and say that you are AliExpress. Every time you can choose different topics for your emails and show deals for the products relevant to this topic.
This is the list of the most popular business models which bring earnings to those publishers who use and develop them. But you can always come up with any new and creative business model which may help you to make money. Just keep in mind that all your models and traffic sources should be in accordance with affiliate program rules.
How can I stay updated?
After joining the affiliate program and choosing the business model you need to develop your advertising channel, post news and update the deals and offers which you share with your users. The Admitad team helps publishers to stay informed and find out about new deals as fast as possible. Here are two ways how you can get news:
  Telegram channel. In this channel our team informs you about all new deals, special coupons, some statistics, and top-products.
  Emails. After joining the affiliate program of AliExpress, you start receiving emails from Admitad with updates, new tools, deals, Top Products, some statistics or announcements of huge sales and other activities which you can use for promotion.
Pay attention to the news which you receive from these sources as they are all important and will help you to increase your earnings.
Final tips
  Check the affiliate link before sharing it. If there is any mistake, you will lose your time for promotion but won't receive money.
  Be creative. You should make your users want to read or view it. Add some humor and imagination to your content so that you will stand out from other publishers.
  Interact with your audience. Don't leave them alone: answer their questions, ask them to share and like your posts. This will help you to expand your ad space.
  Follow the trends. If you see that users want drones, offer them many various drones of different prices. They will be thankful if you help them to find some trending cool product.
  Create native advertisements. Don't overwhelm with you desire to earn. You will earn if you give something useful to your users. So if you combine interesting content with some light promotion, your users will love it and bring you sales.