Offer: EROGAN IT
CPA-network: Leadbit
Main source: Datspush
Driving period: 03.11.2018-21.11.2018
GEO: Italy
Spending: 417 $
Income: 867 $
Profit: $ 450
ROI: 107%

Hello colleagues, today on our agenda we have a case with the new push network by Leadbit, namely Datspush, the offer is the male health brand Erogan.
First of all, why did we choose this network, since there are so many other push networks out there?
This is easy to understand. Take for example propeller, even though it has awesome quality traffic, the competition is over the top, the minimum CPC for Italy and other European countries at the time as I am writing this case is $ 0.5 / click which is a rather questionable idea, agree.
Megapush is a real hell for traffic arbitrage folks or advertisers, if you know what you are doing, the network will bring you profit, but the quality approval will be 0, no kidding, for Kazakhstan and Ukraine, Megapush gave us 5% of the final approve, as well as buy-out at 15% of requests, with such numbers you will be banned before you know it).
So, the choice was obvious, we had to try out a new push network, especially because the competition over there is still low, while the traffic is great, and you get new traffic daily, so you can buy fresh traffic at the reasonable price.
On the advice of our manager, we picked the following pre-lending page and most importantly, it had no reference to adult content.
Off we go, preparing our campaign. We made our minds to use the text, which showed the best results in Russia and translated it into the local language. Here it is.
To have sex 2 - 3 hours in a row, you have to do - "Per avere sesso 2 - 3 ore di fila, dobbiamo fare"
The text was the same for all the push notifications, while the pictures were customized.
We used the pictures of European looking girls with big boobs, which were extremely popular for CTR :)
Example of a push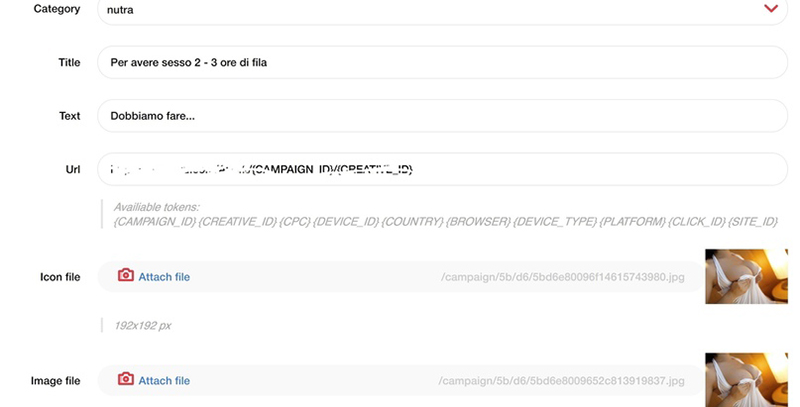 Here are some pictures, which yield the best results.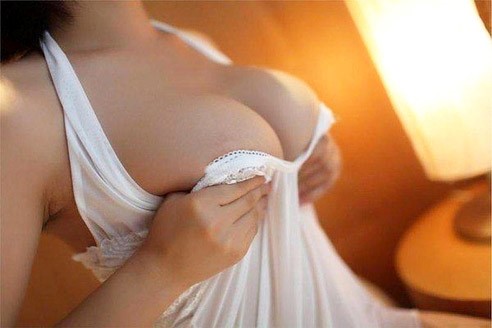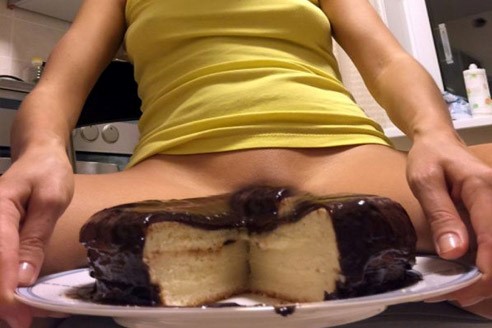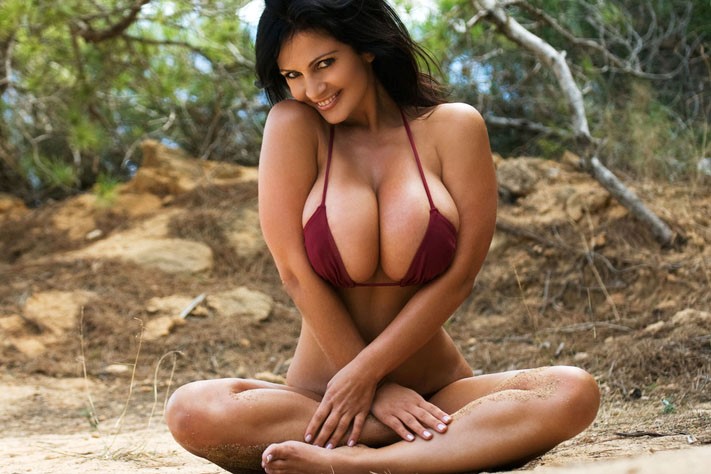 The campaign was running 24/7 non-stop and most importantly, the CPC never went up and followed the recommended price. Good news, there's not a big deal of competition in this network, so we didn't have to rise up the CPC.
Here's the screenshot of the advertising campaign. As I have mentioned before, the only thing we customized were photos, while the teaser text remained unchanged.


I'd like to note that this push network performed well and as weird as it may sound it was the case even before we started driving the traffic! All ads passed the moderated no problems, they even let through pretty coarse pictures, which is another positive point.

A minute of hate.

So far, the network has no blacklist of sites or categories, as well as no additional features for traffic optimization. Think of the domestic Kadam, with dozens of subjects, targets, keywords, sorted by sex and age, which allow you to select your target audience from the very beginning. You are not going to get anything like that here, this Datspush works on the principle "buy out everything or nothing."
They sort of say they have device targeting, but in reality, it's useless. Because 90% of the traffic in the network comes from mobile devices, 99.9% of them are Androids with chrome browser.
Also, keep in mind that your profit is highly dependent on your balance, if it falls under $ 50 mark, the traffic will drop dramatically. And if other sources have the backstop feature to avoid you go in the red, here, this function is needless, because you can't go in red, no matter what.

Nevertheless, it paid off quite well. The result of our efforts: 


Thank you for reading! :)