If you ever wanted a professional tool that does wonder and doesn't make your head hurt while trying to figure out how it works, then you definitely need to use RedTrack. Simple, yet powerful, this ad tracking platform is useful for marketers with any experience: newbies love it, gurus adore it. 
Want to try? Now is the best time to do it! Cyber Monday is just around the corner, waiting for you with a huge discount! 

These discounts apply to all subscription plans. Here, take a look at what you can get: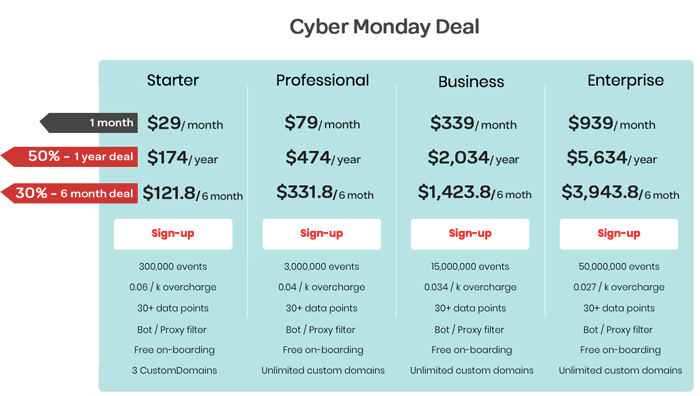 What you need to do to get the discount: 
• Subscribe to any RedTrack plan;
• Send request to [email protected] with Cyber Monday subject line. And mention the term (6 or 12 months) and plan you want to have. 
And that's it! So hurry up and get it while it lasts. Remember, that the discounts will be available from the 26th to the 29th of November!