Have you heard the news? Bitcoin has broken the $10000 barrier once again. What does that mean for affiliate marketers? It's full-on Cryptomania!
Ride the trend with ClickDealer and get monthly bonuses for running offers from leading brands in the Crypto vertical. There are several killer landing pages to choose from and a whole lot of geos to launch campaigns in. How many offers are taking part in the program? 57 to be exact. It's Cryptomania after all.
Take your pick from the table below or find the rest of the offers tagged with "Bonus Program" in the affiliate portal: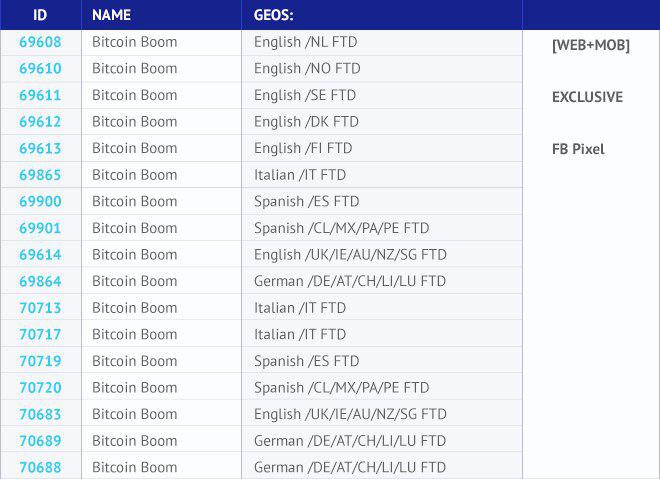 Now let's talk about the bonuses. How much is on offer? Anywhere from $500 to$15000, depending on how many leads you can get on participating offers during each stage of the program. Here is how it goes: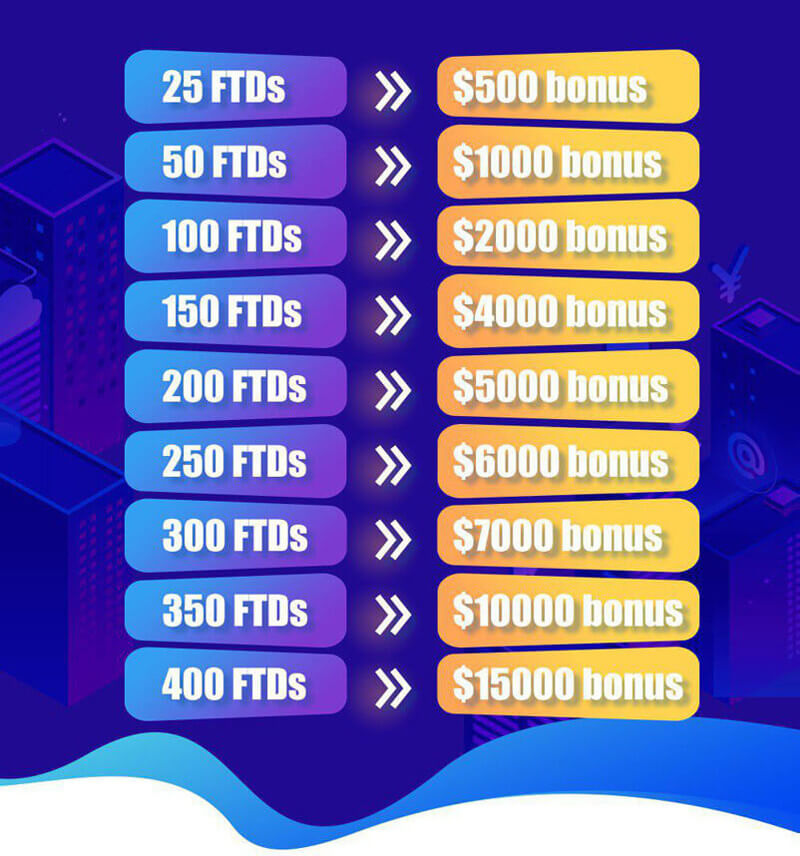 *Deposits are counted collectively per pubID from multiple offers/geos.
**Bonuses will be added within the first 10 days after the end of each stage.
The first stage of Cryptomania runs June 25th – July 15th, and the second one is July 16th – August 15th. Ask around and you might find out that some of your friends are already running several offers from the table above.
The hype is real and with ClickDealer it pays out double. Launch a test and find out how quickly you can max out the bonus cap!