The amount mentioned above is the money Michael managed to earn. Michael, who you already know from the case study about promoting game hacks on Youtube. Seeing the growth of interest in the game called Among Us in recent months, he decided to use its potential and monetize his activities by using Lockers one more time.
What has he achieved? USD 972.72 in just 31 days. Let's have a look at the prepared case study and find out how to translate your actions into real profit, exactly as Michael did.

Michael, for his actions, decided to use new functionality available on MyLead - the Content Locker. As you already know, Content Locker is a solution that allows you to block specific content and gain a profit when it is unlocked by the user. Such an element can be a file, the specific content of a website, a blog (e.g., an entry or its fragment), or an element of a mobile game. 
If you want to learn more about Content Lockers, go to the MyLead website and read about new opportunities to earn money online!
>> READ MORE <<
Michael used the first option - he decided to block the file. After a moment's reflection, he got down to work - he found an interesting hack for the game and used it in his actions. A few moments with a search engine were enough to start executing his strategy.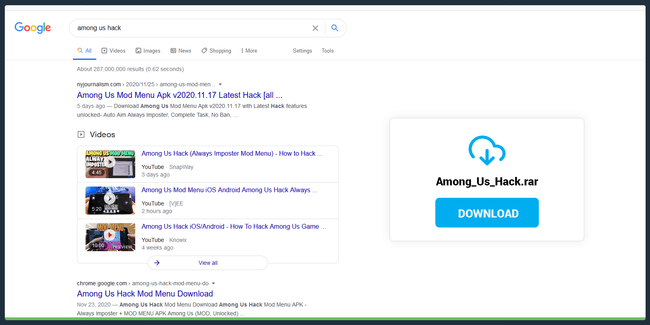 The next thing he did was to create a Landing Page and place the Content Locker on it. The landing page is a website specifically designed to sell directly. Selling, in the context of content locking, means encouraging the user to do at least one action to unlock specific content. There, of course, can be more of these activities, but no more than four.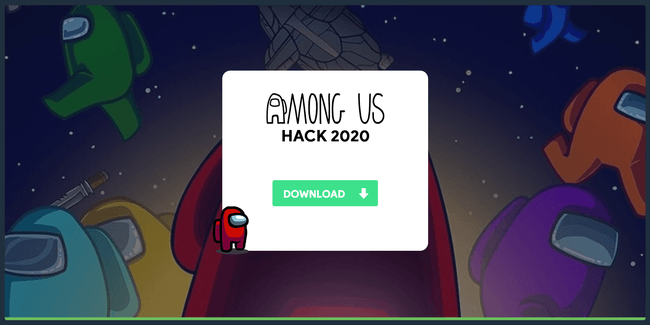 To create the website, Michael needed a basic knowledge of HTML. With this, he was able to create a simple Landing Page, which can be seen in the picture above. You can read about building a Landing Page on the MyLead blog. Go there and find out how to create your LP.
>> GO TO THE BLOG <<
What does the process look like?
The user enters Michael's website in search of a hack and clicks on the download button. After that, the user sees an offer of activities to be performed in return for downloading the desired file. The whole thing looks something like this: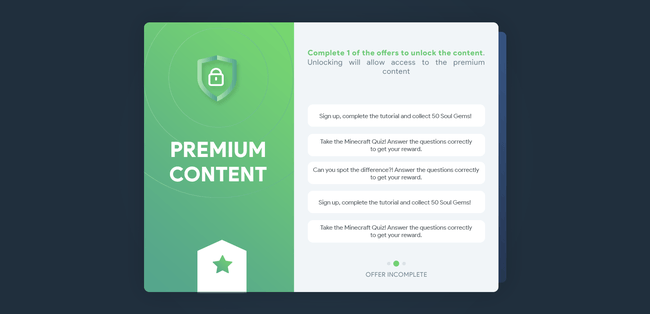 You're probably wondering how Michael earned almost a thousand dollars in just a month? Let's analyze it real quick.

The main channel of promotion was a specially prepared landing page with Content Locker installed (in this case - File Locker), which blocked the possibility of downloading the file with the hack.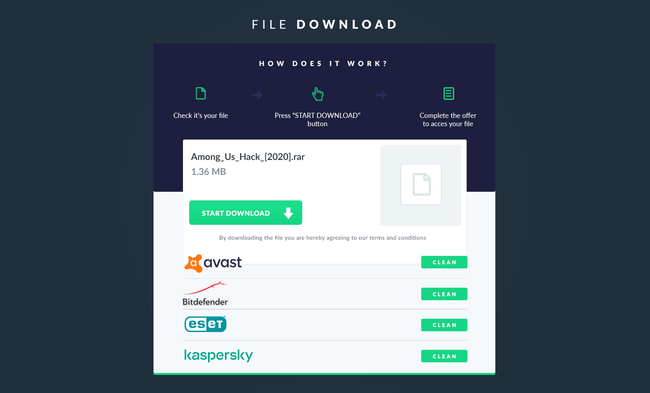 Additionally, Michael used word of mouth marketing to spread information about his website. He used social media and Internet forums, both general, as well as those dedicated to computer games, where he shared posts and comments about his site. 
Of course, Michael could do it all himself, but he read a bit and found a solution that made his job much easier. What's that? In order not to waste time manually posting and commenting, he used a bot that helps to be active under multiple identities in online forums or places like that.
He also made great use of the potential of SEO tools. One of them was ahrefs.com which he used to find portals on which he posted his posts and comments. Thanks to this, his adventure with Lockers was even more enjoyable.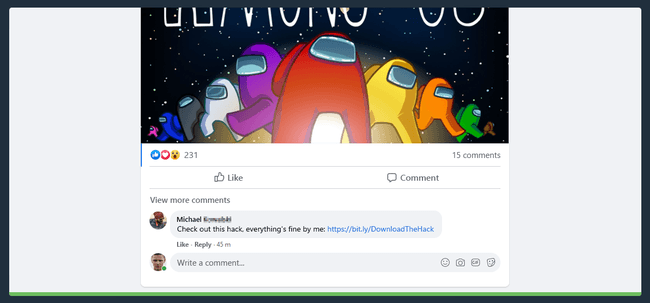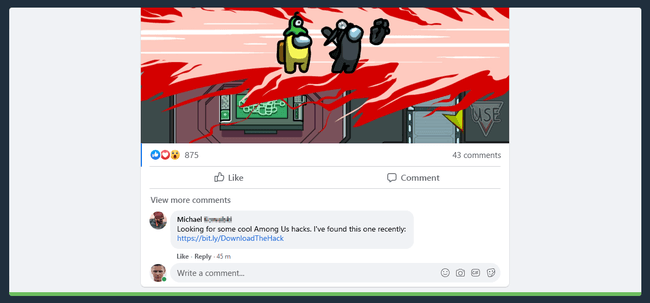 What results did he achieve? 
First things first, Michael had a precisely defined target group. The recipients were very well-identified, and he knew to which people he addressed his content. Among the visitors of his website, there were people interested in the widely understood subject of computer games, multiplayer games enthusiasts, and active players looking for additional bonuses and interesting solutions. The age and gender of the recipient weren't very significant.
However, there was something that could possibly change the results of his actions - Michael directed his activities to countries such as the USA and Canada, thanks to which his achievements were much higher. When planning an action, it's important to pay attention to location as it can turn out to be a key factor in generating profit.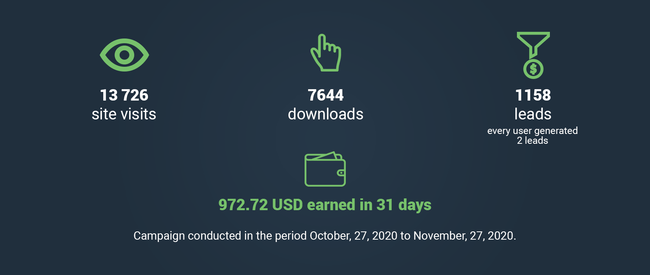 Michael's entire activity generated a total of 13,726 visits to his website, and almost 56% of visitors clicked the "download" button. 579 people decided to complete the conversion. It is worth noting that the user who wanted to download the file had to perform two actions from the list, which gave a total of 1158 completed conversions. Michael received 972.72 USD, which is about 0.84 USD per conversion. 

It deserves to be noted that a very important factor in generating traffic were activities aimed at promoting the landing page. What is meant by that -  word of mouth marketing and well-described hack file. These two factors allowed Michael to appear in the search results. The more realistic the file looks, the more conversions it generates because people are more likely to trust in something that looks reliable. Michael described his file as "Among_Us_Hack_[2020].rar" and accurately marked its size [9.68 MB], which made his offer even more authentic.
Earnings usually vary depending on the quality of the traffic source, country, and device. By reaching only to people interested in the subject of games and looking for solutions offered by Michael, he managed to get almost 1 USD for one conversion. Quite impressive!
It is only one example of making money on Content Lockers using hacks, but there are plenty of other examples. Of course, a lot depends on the nature of the niche you are dealing with and the supporting activities. If you want to learn more about the lockers, head to Michael's previous story. Remember that using all possible ways of the promotion will certainly bring you more benefits. Therefore, it is worth considering them in the planned activities.
On the MyLead blog, you can also read about how to choose an affiliate program for Content Locker or how to install Content Locker successfully. Don't waste your time and take advantage of this free knowledge right now.