ExoClick's Manga and Anime category is a great high quality traffic source. One affiliate used this traffic source for a very successful campaign to promote a Casino offer in Thailand.
Campaign period: May 2020
Offer: Ballthai999.com (Casino)
Ad Network: ExoClick
Ad format: Popunder
GEO: Thailand
Investment: $533.64
Total income: $1116
Net profit: $582.36
Conversions: 3,532 leads and 558 sales
ROI: 52%
Case study
My goal was to get Thai leads and then sign ups for Happy Luke, branded as 'The biggest and happiest casino in Asia' offering a range of casino games, slots, sports betting, etc, the payout was $2 per sign up.
Creatives
I chose the popunder format because of its size. As an added incentive the popunder also featured a promotion of 150% first deposit bonus up to 15,000 baht for the popular game Luke's Fortune. Then I showed a range of popular games on offer. The creative also featured an image
of a beautiful female hostesses to act as additional click bait for male users.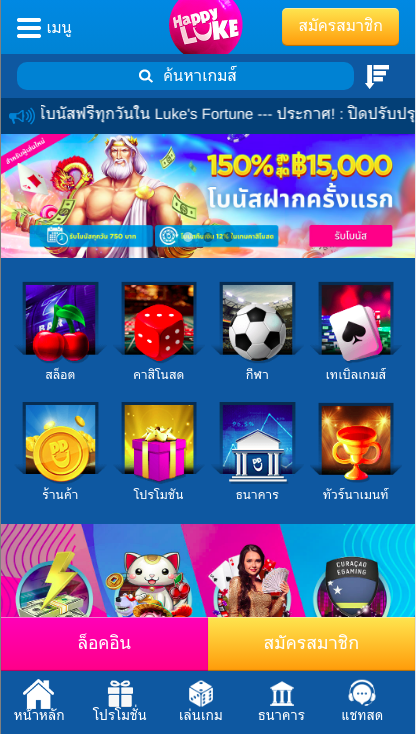 My landing page included more images of beautiful hostesses and three rolling banner ads with
bonus promotions for popular games.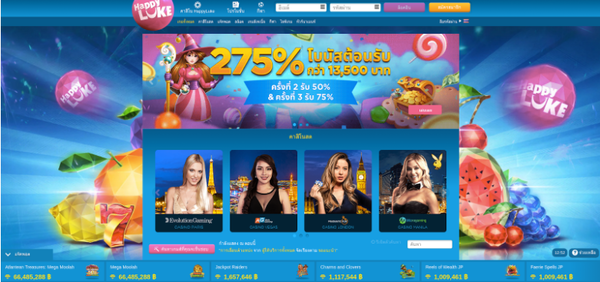 Why target Manga for Casino offers?
Manga is huge in Asia and I had targeted this audience before with mobile games. I wanted to try to see if casino game offers would work. Thai traffic is relatively cheap and with the pandemic lockdown, and no sports betting I thought maybe these guys want to play with slots, etc during lockdown. So at the end of April I ran a small 7 day test campaign using ExoClick's Manga/Anime category and I was getting positive results, so then I set up a full campaign.
Always test is my biggest piece of advice, for at least a week and weekends to get some data about the GEO. Keep your targeting very broad and do a mix of both Premium and RON for the first three days then see which traffic source is giving you the most clicks and switch to that for the remainder of the week. But keep checking the stats every few hours, you may have to switch back to the other traffic source or both. After my first test week, I had some good ad zones and IP Ranges collected which was easier as it was one GEO and Thais view a small selection of Manga sites.
Campaign targeting
Obviously I targeted Thailand in Thai language and mobile devices. I targeted all browsers except In-App, UC Browser and Yandex. I did a broad range of traffic targeting with Premium and RON, and I included Partner Networks, target mode was set to All. As the country was in lockdown I set the timing schedule everyday between 7am & 11pm. I bid using smartCPM at $5 because I wanted to ensure I won all Popunder ad zones. I was aggressive in my frequency capping, setting 5 impressions every 12 hours.

Optimisation
IP Ranges - At first I ran the campaign across all IP ranges, I noticed that Thai mobile carrier true Move was bringing me all the leads, so I then edited my IP targeting to use IPs specifically for true Move.
Domain blacklisting - I optimized the campaign manually because when you use the Bidder impressions should be at least 1000, so I optimized the campaign on a much smaller number of impressions. I manually blocked ad zones and sites that had a high spend and high CPA, I wanted to get an eCPA of around 20 cents. Here are the zones I blocked (please note clicks are not registered on Popunders):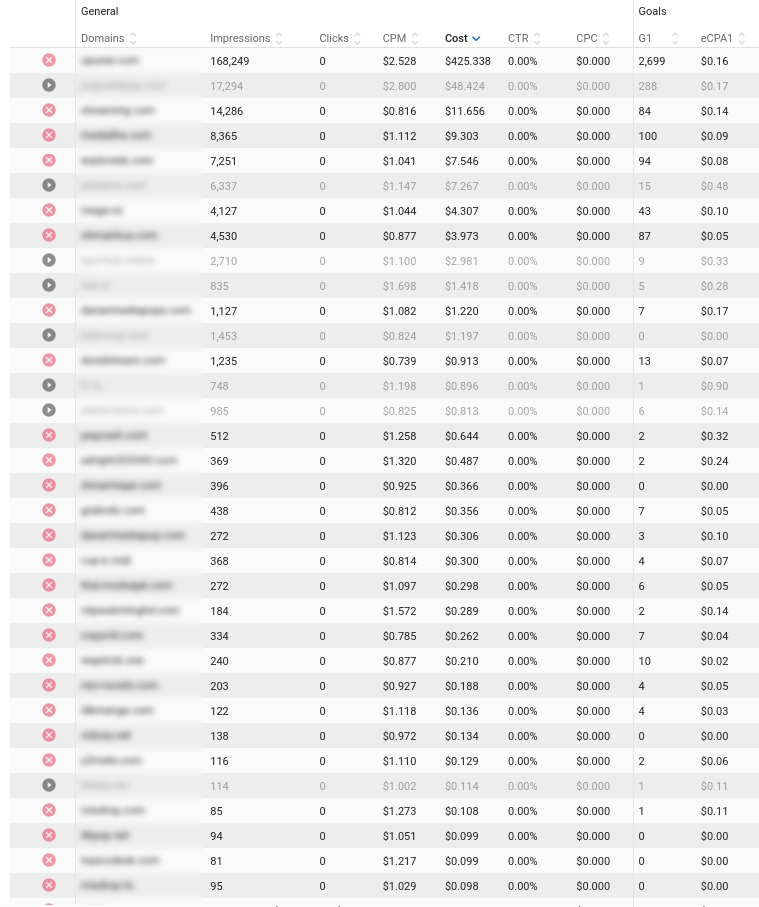 Bidding strategy
First I gradually raised the bid in the campaign, then I saw that the spending was growing but there was no income, so I decreased the bid and also started increasing the frequency capping to a certain level, until the income stopped growing, this usually helps, and by using small bids I
could get more traffic.
Campaign Results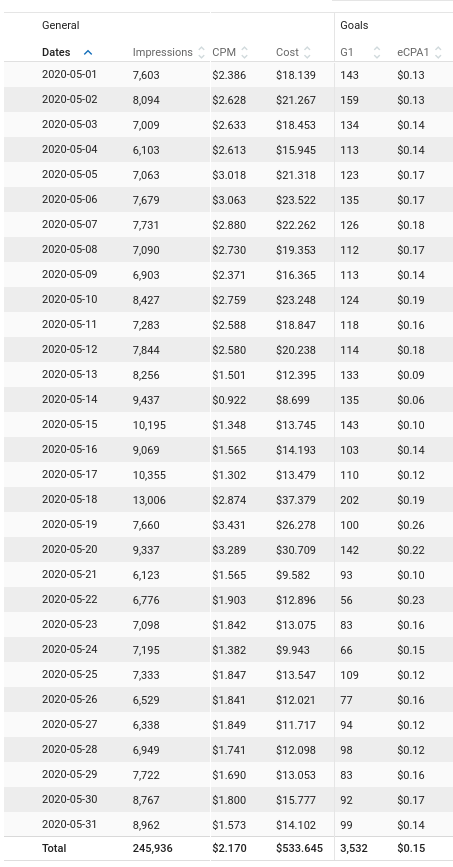 With Casino offers you might get leads but you only get paid for sign ups with deposits. I got an average campaign conversion rate of 1.436% which got me 3,532 leads, I was not tracking sales with ExoClick only leads. From those leads I converted 558 to deposits who signed up to my offer. So even though my average eCPA for leads was $0.15, the real cost per sign up was $0.956 and my payout was $2 per sign up, making me $1.044 per sign up. So I generated $582.36 profit.
Conclusion
If you have an offer that you think will work in a GEO, make sure you carry out some research first before your testing period. I did searches for Manga traffic in Asia (which is how I found ExoClick), on which devices gambling is consumed in Asia especially Thailand. Then find a good offer to push that is recognised in the market, but not saturated in it, and of course, that has a bonus sign up incentive and a decent payout.