Welcome our today's guest -  Stanislav, CMO at Everad Team.
I am truly very glad to have a chance to interrogate him with the passion and ask questions which we have been struggling.
If you already run traffic to NUTRA offers, or just going to do it - this article will help you to do it better and get the whole understanding of that niche.
Anastasia: Hi Stas! I am more than ready to talk about the insights, but first, tell me please how long have you been in Affiliate Marketing? How did you start your Affiliate way?
Stanislav: I started as a media buyer in a huge dating company 8 years ago. And before that happened, I quite literally had no clue what is media buying or affiliate marketing. However, from the first days on a new job, I got the feeling - it's a hype and new big thing here. No need to daydream about being Wall Street rockstar anymore, everything is closer than expected. I understood that online advertising market will soon turn into multi-billion industry and you should get slice of that cake. That's how all started and brought me where I am now. So, I might say that affiliate marketing/user acquisition activity was the guiding light during my whole career.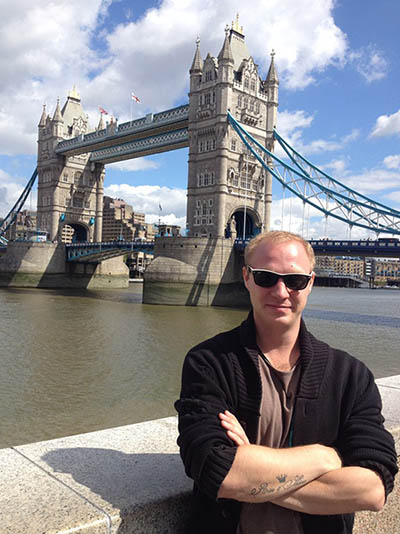 Anastasia: What was your maximum income in a day?
Stanislav: Well, let's start with that I am not full-time affiliate marketer. As a company media buyer I used to invest $XXXXXX monthly and always met KPIs. Whether we talk on dating, gaming apps or nutra. As for my own campaigns - yes, I usually run tests to validate latest trends and discover new traffic sources. But that's not about profit in first place. So, max what I did was something around $300 clear profit per day. It was casual game that I promoted via FB and it was 100% whitehat. However, it doesn't mean that if tomorrow I get profitable combo and make $10k per day, I gonna leave my full-time job :) At some point of your career you discover that money is not the most important thing that drives you. I have a business mentality and always want to raise company that I work for on a new level. So, having team of like-minded people by your side and ability to make something big in challenging environment means much more for me. 
Anastasia: How are you related with Everad Network?
Stanislav: At the moment I hold CMO position. Which means that I am in charge of many company processes, including lead generation, affiliates activation and retention, brand awareness, R&D and so on. We really passionate about making Everad global nutra network #1 and our hard work pays off. We see decent growth every month and gained worldwide coverage already.
ABOUT EVERAD
Anastasia: Direct question! Enumerate 3 reasons why your Network is different from others similar :) 
Stanislav: Well, the first and the main point is that we always willing to go extra mile while working with our clients. Since we are 100% in-house network, including offers, platform and call-centers, we are pretty flexible in helping affiliates to get stellar ROI. We can offer higher payouts, we fight for every lead and force operators not to give up if first attempts to call customer have failed. We provide any tailor-made landers that affiliate requests and even give translations for their ad copies for free. Many top affiliates split-tested our offers with others and stayed with us for long-term after all.
Second is that we are focused on nutra vertical only. Our 6 years expertise helps us to create offers with insane market fit which leads to EPC that is higher by default.
Third - we are global network that expands into new territories under one initial brand. So, affiliate from any country could expect the same high-level support and terms of cooperation.
...we fight for every lead and force operators not to give up if first attempts to call customer have failed. We provide any tailor-made landers that affiliate requests and even give translations for their ad copies for free.
 
Anastasia: Do you work only with Europe countries?
Stanislav: No, absolutely not only Europe. We have a presence in all countries that are suitable for COD model. I can state that Asia is one of the hottest markets here at the moment. We gained our success on CIS market first and started to roll-out all our processes to other geos only when we were sure that we can provide the same quality of service. For now, its' 40+ countries opened for promotion. We are planning to add LATAM region in a short-time, so as it's lit and growing.
Anastasia: How many people do you have in your Media - Buying Team?
Stanislav: We try not to compete with our affiliates, so media buying team is not that big. We mostly launch campaigns on not so well-known and popular sources to dig into opportunities. Sharing success cases is one of our tactical moves, so, when we have enough data on new source performance, we share it with more affiliates.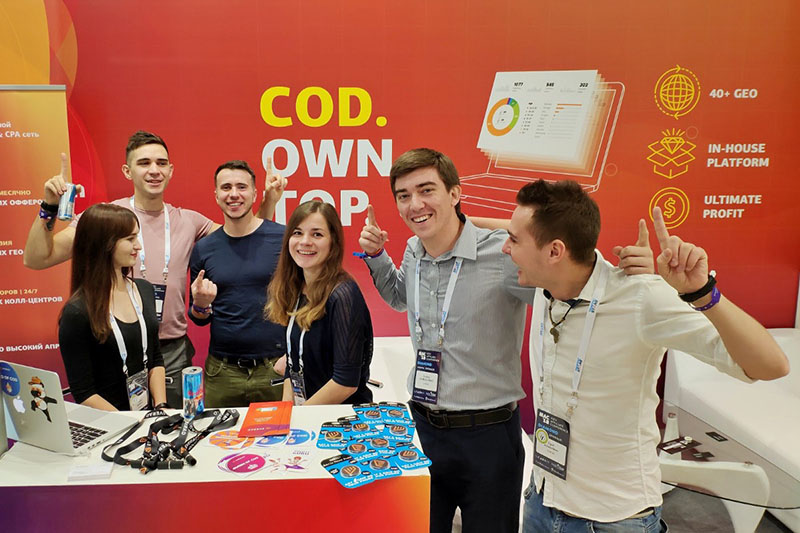 Anastasia: What are the 2-3 biggest problems faced by your Affiliates?
Stanislav: I believe that most important point in COD conversion flow is definitely an approval ratio. If operator is not doing his job on a decent level, then it will definitely affect the whole funnel and ruin affiliate's profit. So, human factor could be a real disaster. From our side, I can say that our experience helps us to resolve such issues successfully - we train and take care of our operators and hire people only with relevant attitude and mindset. All geos are covered only by native speakers. Plus, we have unique programs on how to promote operators into true sales monsters. So, it's a win-win! They do their job effectively and get real benefits from it.
One more problem is definitely Facebook policy and ever-changing algo. So, media buying teams who work with FB mostly can face severe problems with account bans, etc. Knowledge and persistence is the key to overcome these obstacles. Plenty of affiliates do not suffer from such problems for a long-time. So, we are not seeing any decrease in our FB amounts of traffic.
Anastasia: Do you have any sweet bonuses for your Affiliates who run a good traffic volume? What is the sweetest one you've had?
Stanislav: Trusted partners with big traffic volumes get unbeatable payouts. For example, we were able to pay $30 per lead on Thailand geo, because traffic was extremely clear, without any mislead content and granted us ultimate product buyout. Tip - it was Google Ads Search. So, 400% ROI is always the best possible bonus for an affiliate :) But, again, we want to do more. That's why we usually throw parties and huge contests with decent prizes - from iphones to teslas and porsches.
ABOUT NUTRA
Anastasia: What are your main traffic sources for NUTRA offers?
Stanislav: Native ads, Facebook, Google, SEO, adult - at the moment these are the main sources for different nutra niches.
Anastasia: What about Instagram? Or it is only about Facebook?
Stanislav: Instagram is more suitable for younger audience. On the other hand hardcore nutra customers are basically 40+ That's why even when instagram user makes impulsive buy, he could cancel his order later. Buyout in this case would be extremely low and we can't afford to receive many traffic of that kind. Also, one thing is paid Instagram ads, that could be targeted to needed age/gender and other thing is free mass following and link-sharing. This could work only for some weight-loss products positioned to young women, for example.
Anastasia: How has the NUTRA market changed in the recent time?
Stanislav: I believe that many affiliates started to discover COD model in tier 2/ tier 3 geos, where traffic is not so expensive and competition is still low. Of course SS and Trials are also hot in tier 1 countries, where credit card penetration is much bigger. But on other geos, where people still prefer to use cash and check the product before buying, COD is the king. Moreover, payouts there are supreme as well, so, you can calculate by yourself how much profit you can get if your average CPL is around $4-5 (Native and Facebook, for example) and payout is $20 and higher. For exactly the same reason affiliates who used to promote offers from other verticals (sweeps, app installs) take action and transfer their traffic to nutra flows.
Health & Beauty niche tops all of the "what's hot in affiliate marketing" lists in recent years. And the situation is not gonna change in upcoming 2 years for sure.
Anastasia: What mistakes are most often made by Affiliates while they are working with NUTRA niche?
Stanislav: I think it's related to phone order confirmation again. Newbie affiliates can't see the whole picture when making first steps with nutra and often ask questions why their leads are still on hold. In comparison with 100% online product promotion, where online action guarantees your commission. In COD ecosystem around 50-60% of filled-in leadgen forms will convert into real leads. So, you have to add this variable to your ROI calculator first :)
Can't name any other evident problems, because the audience is really broad and easy-to-convert. So, I do recommend never to forget about customer psychology and make some self-research before uploading ad copies. Spy tools will also help you with that. Use power words and CTAs relevant to your audience and you will be rewarded. Right angles will skyrocket your CR and approve.
Anastasia: What's the maximum income to earn per day while you are working with Europe, Asia geo's being solo Affiliate?
Stanislav: Enough to earn money on Lamborghini Urus :) It definitely depends on a lot of factors - source, geo, payout, hot combo of ad copy - transit page - lander, whitelist and so on. Sometimes it require more of your time than your initial investment budget  - to define an ideal strategy to pass moderation on Facebook, to spy on creatives, to create ad copies or custom landers. So, you should choose what is more valuable for you - time or money :) Maybe it's better to spend and hire assistants + test a bit more in order to get enough data. If you're doing everything right, you will turn you camp into green sooner or later and would be able to scale it. We have external affiliate teams that could deliver over 2500 approved leads per day. But this is another level, it's media buying powerhouses with dozens of account farmers, optimization managers, etc. As for single affiliate, I think that 250-300 leads/daily is pretty close to reality, if you are driving multi-campaigns across several geos.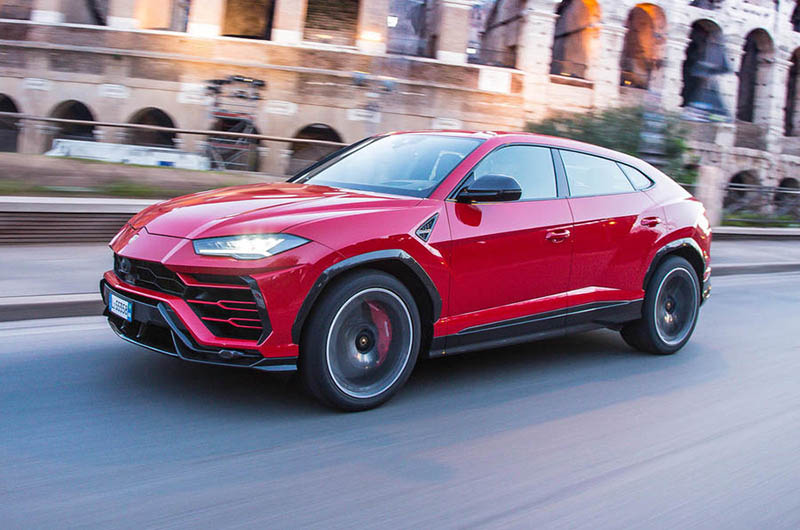 Anastasia: What are the most popular geo's? Tell me about the most strange / interesting feature of the popular GEO?
Stanislav: Thailand is a real gold mine at the moment. I can also add Eastern Europe, especially Romania, Poland. These countries are into COD + they have affiliate community that is aware of all the possibilities. So, again think about user mentality and local color. It will tell you which products will do best on specific geo. You can just imagine which offers are popular in such hot geos as Spain and Italy, for example. If you are promoting diet offer on Asia, use fruits and other meals on your images that are custom to that region. If you are promoting bleach cream in Thailand, use Japanese models with whiter skin. And in addition to DOs, always be aware of DON'Ts. In Thailand, it is prohibited to use local celebrities (that convert fine on almost any other geos), including doctors, monks and royal family. Same is applied to national symbol Garuda - for such ways of promotion product owner (not affiliate) could be heavily fined.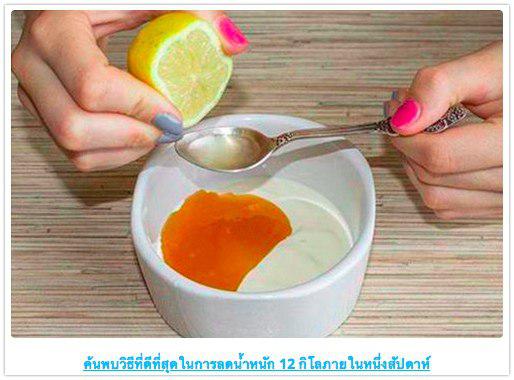 Anastasia: What sources would you recommend to beginners?
Stanislav: I personally recommend to start with native ads. They are more predictable than Facebook, and the majority of offers will require greyhat approach, which makes FB tough source for newbies. When AM provides you with combo, all you need is to make a simple catchy image and short selling text. Split-test several images, optimize your blacklist/ whitelist and you'll start gaining conversions pretty fast. Such ad networks as MGID and Revcontent proved themselves as killer sources. On Revc it is possible to do topic targeting and include in rotation only sites close to health niche. So, it is easier to reach a relevant audience and do not spend tons of $ from your test budget. Click price is also very affordable, so if you split-test several transit pages/landers (and most of the affiliate networks have that functional, along with trackers), your actual CPA would even surpass your estimated target.
Anastasia: Thank you Stanislav, it was a brainstorming. TRULY. So useful information, that I'm tired of highlighting phrases in bold! LOL
Now we need some time to contemplate (and meditate:) about this. But no procrastination! Time won't wait for a long time! Start running nutra offers today.
Check Everad offers on Affbank Offers list.