December is getting closer and closer which means that Affiliate World Asia is just around the corner! Only 4 weeks left!

We already got our tickets and if you are hesitant to get yours, here's why you should do it.

First of all, Affiliate World Asia is a place to learn. This year some magnificent speakers are presented. They are going to share valuable info and stories from their own experience. Be prepared to get inspired.

Keynote Speakers: 
Nick Shackelford: Inside the Mind of Nick Shackelford | PLUS: Live Interactive Creative Contest
Anthony Sarandrea: Owning the Customer: How I Built a $100K+ Per Day Lead Gen Business from Scratch 
Ecommerce Experts Panel: How We Built 9-Figure Ecommerce Empires with Angus Kong & Steven and Evan Tan. 
Secondly, not only can you learn from the presentations, but you can join their unique, immersive workshops. AWA prepared workshops with top-notch affiliates that will teach you how to successfully work in the biggest niches of 2020. 
Workshops
Workshop: Cash on Delivery - Cracking into Untapped Markets in 2020
Workshop: Building Successful Push Ads Campaigns, Collecting and Monetizing Subscribers, and Strategies to Scale

However, AWA is not all work and no fun. Join all of the affiliate and e-commerce marketers for an evening of networking, drinks, and some friendly competition at Affiliate Block Party on Day 1 - December 4 at 6:30 pm. This year they've doubled the beer bong competition capacity, brought in Bangkok's top DJ, and cranked up the night even more from last years! We wouldn't miss it for the world!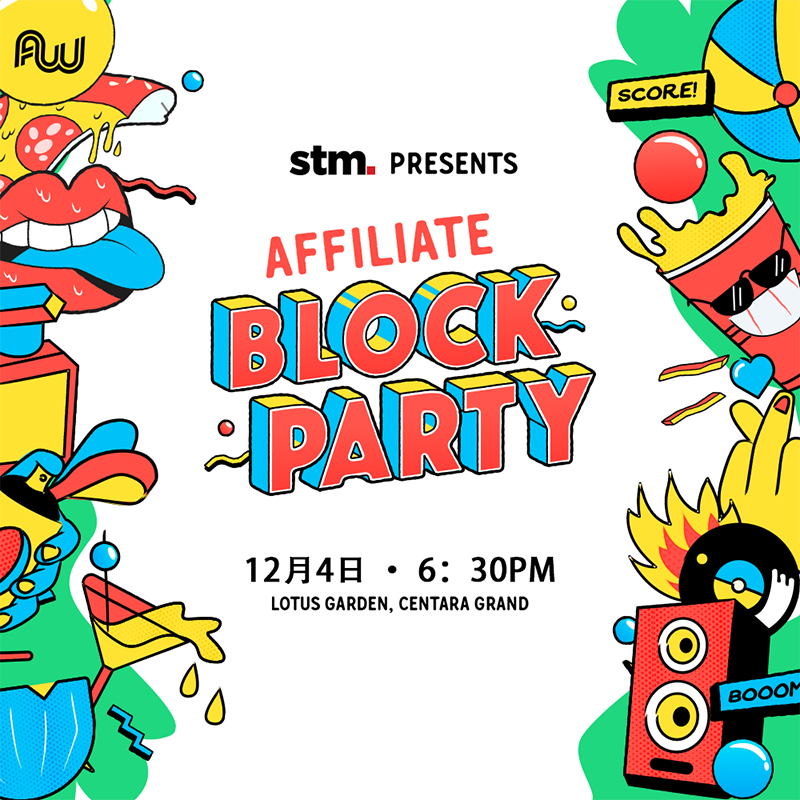 Hope to see you soon at the AWA 4-5 December.