Adult dating- so much has already been said about it. And not in vain!! It is one of those verticals that will always work. For many people it is also one of the first verticals. Today I will share with you a recipe of how it can be cooked=)
Ingredients are simple and well known.The main task is mixing everything correctly.
1. Affiliate
There are a lot of affiliate programs on the market that offer to pour an adult traffic on them. Someone suggests individual offers, someone offers smartlinks. I stopped on Smartlink from LosPollos.
2. Traffic
Places where you can take adult traffic from are probably more than just affiliate programs. But since, everyone is talking about Megapu.sh I took it too. Why push? It is not adult… Because you just can't cook it.
So, not to have problems with moderation, we took pre- landings with verification which had already been mentioned in the chat.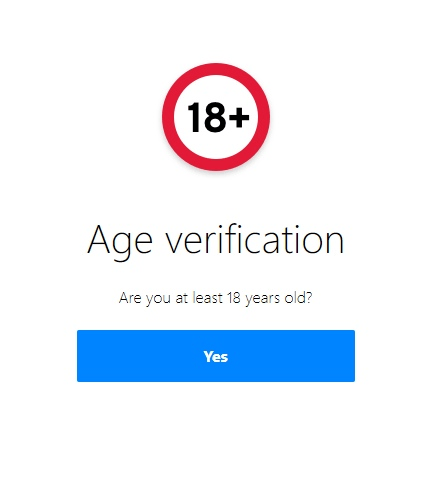 Option №1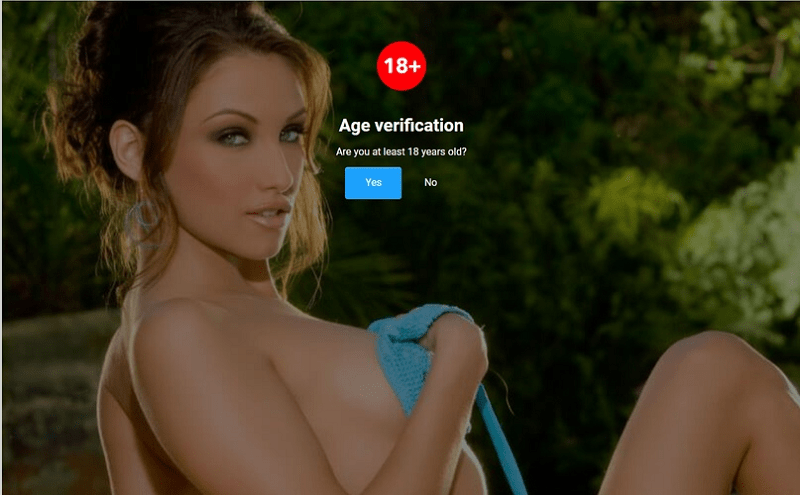 Option №2
Option №2 showed 80% breakthrough compared with option # 1 with its 50% . If you pour for a long time the breakthrough is going to fall anyway, so just pour with a new girl on the background and continue.
The source has been prepared. The link is ready to receive the traffic. What about GEO?
Initially, we took the top GEOs in the affiliate. In LosPollos it was Norway, Denmark, Sweden and the row tier1 as well.
As it turned out, there is no much traffic in those countries, but the conversion was excellent.
After talking a little bit with experienced guys, several scaling options were found:
1. Pour 30 campaigns on each GEO with different girls and different headings. If it is possible, keep $ 500 on the balance because the network is balance-dependent.
2. Take other GEO. To be more precise - take all of them. Why all? For many countries there is simply no competition inside MegaPu.sh, so there is much traffic and it is very cheap. It's a sin not to check the conversion.
Thus, push-notifications, with the aim of spending a glorious evening with a charming girl, flew around the world for 20 days.
And here are the results: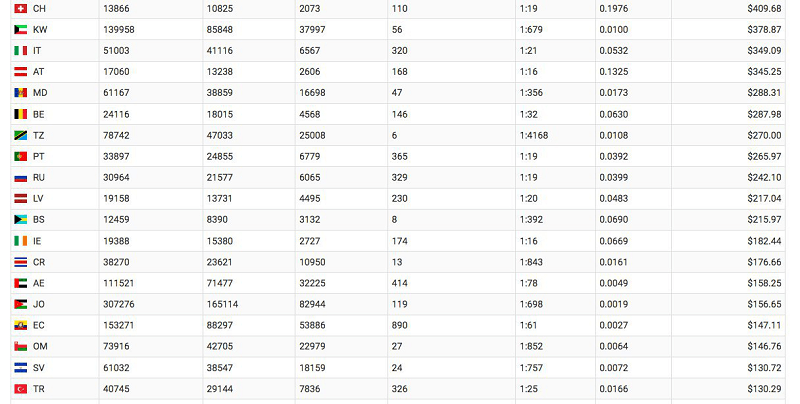 I would not say that all the countries went plus, but in the end we got a good result. In total, hunger for love and affection brought about 30 000 $.
And MegaPu.sh sent out push notifications for the amount of 16,000$ . This is not a cunning recipe but it brought 14000$ in the end. The work was sufficient, even though we had to tinker with the campaigns and occasionally had to test a new pre-landing, but overall it was worth it.