AdsBridge - Tracker reviews
ThriveTracker is the ultimate mobile and web campaign management solut...
Tracker
OctoTracker is Russian professional tracking system for media buyers a...
Tracker
Take your performance marketing to the next level. Create, kickstart a...
Track Platform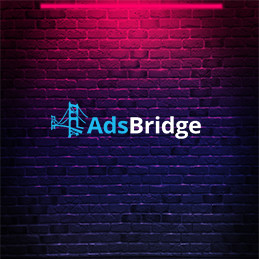 Meet AdsBridge tracking software and the most useful features it offers:

Track safely and wisely with the Organic Traffic Tracking feature and avoid trash visits and spam traffic with the implemented Bot Filtering. Distribute traffic within the best path by Automatic Campaign Optimization. Monetize your traffic and earn with SmartOffers! Design and create a landing page from scratch using Landing Page Creator.

The above-mentioned list is fulfilled with much more other features of AdsBridge:
- Unlimited Custom Domains
- Cost/Conversion Update
- Hide-Referrer & Hide Funnel
- Multiple offers and landing creation via CSV
- Full access REST API
- Multi-user access
- Notifications upon events
- Automatic conversion caps
- Real-time stats
- Smartlink toolkit
- SSL for custom domains
- Path Split

This primary list will definitely help every affiliate marketer to stay on the go and succeed with their ad campaigns.
Price
| | |
| --- | --- |
| TRIAL | FREE |
| PROFESSIONAL | $89.00 |
| ADVANCED | $199.00 |
| BUSINESS | $379.00 |
| AGENCY | $499.00 |
| ENTERPRISE | $799.00 |
| EXCLUSIVE \ Only individual price | FREE |