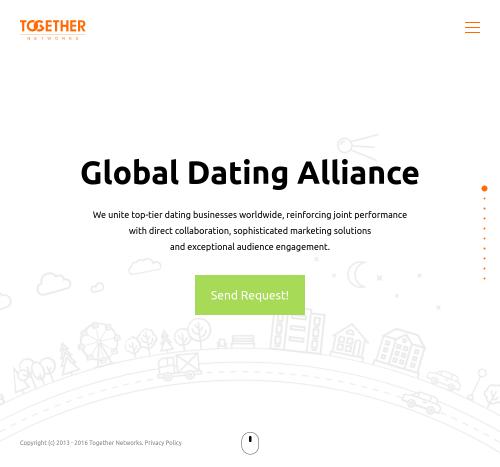 Network details
Optimization details
Description
Together Networks is a platform that aims to connect top dating businesses worldwide in order to enforce the performance with direct collaborations, offer high-quality marketing solutions and engage an increased audience.
Together Networks is focused on bringing together the most popular online dating companies to create the biggest dating marketplace. With 15 years of experience in the industry, Together Networks helps brands to grow and maximize monetization.
If you want to join the Together Networks, click on - Join Now!
For additional information before registering on the Together Networks platform, see the Information section to find out what Pricing Models they offer, which are their Targeting Options and Advertising Formats.
Network Manager
Yo trabajo con ellos tanto por CPC como por CPM con 2 páginas web. En CPC yo recibo pagos cada 2 o 3 semanas, Para CPM yo usaba taboola, ellos pagan después de 3 meses, Adnow siempre me paga por CPM por adelantado :)
Read more
Anastasiia_Affbank
2016-06-15
Bons site de pub et avec de très bons GAINS.
Read more