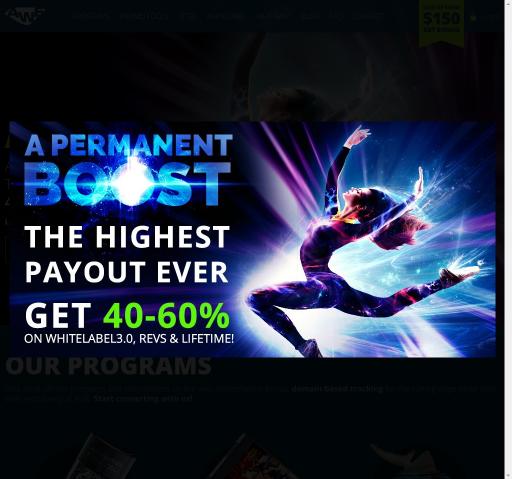 Network details
Payment Method
Epayments, Paxum
Ad Format
Video, Text, Popunder, Banner
Pay In System
Epayments, Paxum
Optimization details
Description
Adult Webmaster Empire (AWE), the top webcam affilicate program, provides our customers with the high-end streams and services, professional models, latest and coolest design and suitable white-label solutions. With AWE, atractive affiliate commissions are offered: 35-45% Revshare and Lifetime, and 35-45% on the Whitelabel sites, according to domain tracking. What's more? Customers are enjoying the feature that AWE sends them payouts on a regular basis, puctually and reliably. Our customers choose to receive their earnings through a wide range of money-saving payment methods: Firstchoice Pay, ePayService or US paper check. With an experienced team of digital platform, we are always reaching and even exceeding our partners'expectations.
You can check Adult Webmaster Empire reviews on Affbank and ask Adult Webmaster Empire Team any question by using the contacts above, especially about how to earn money!

For registration in the Adult Webmaster Empire - click on Join Now!
Position in top
Yo trabajo con ellos tanto por CPC como por CPM con 2 páginas web. En CPC yo recibo pagos cada 2 o 3 semanas, Para CPM yo usaba taboola, ellos pagan después de 3 meses, Adnow siempre me paga por CPM por adelantado :)
Read more
Anastasiia_Affbank
2016-06-15
Bons site de pub et avec de très bons GAINS.
Read more