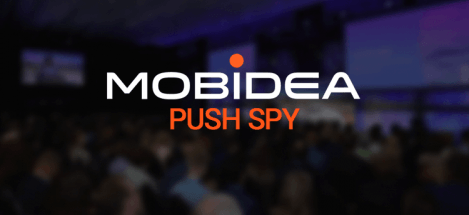 Click here
Service type: Spy service
Conditions: Enter promo code AFFBANK20 and get 20% off
Get instant access to the most profitable push campaigns running right now!
Mobidea Push Spy Tool gives you the ability to get instant access to millions of push and native campaigns that are crushing it online.
You'll discover which creatives are getting the clicks, and find out exactly which landers are converting.
Now it's time for you to unlock the secrets of the world's most profitable campaigns and make some serious money online!
Mobidea's Push Spy Tool Features:
- Complete CPC Bid Visibility
- New Ads Added Every Hour
- All-In-One Landing Page Ripper
- More Data Than Any Other Tool
- New Ads Added every Hour
- Easy-to-use Interface
- Powerful Search Filters
- Detailed Insights
- Geo Partitioning Algorithm
- Instant Campaign Alerts
- Live Chat and Email Support
Mobidea's Spy Tool allows access to winning push and native campaigns running in every major country around the world. It's never been easier to discover winning ads, placement locations and traffic sources to inspire your own campaigns.
Get access to the world's most profitable push campaigns for only $59.99 monthly.
- 29 ad networks
- 17,000,000+ ads
- 150,000+ advertisers
- 96 countries
Other Spy services
How to use the promotional code?
1
Copy here your promo code
2
When ordering paste it into the required field