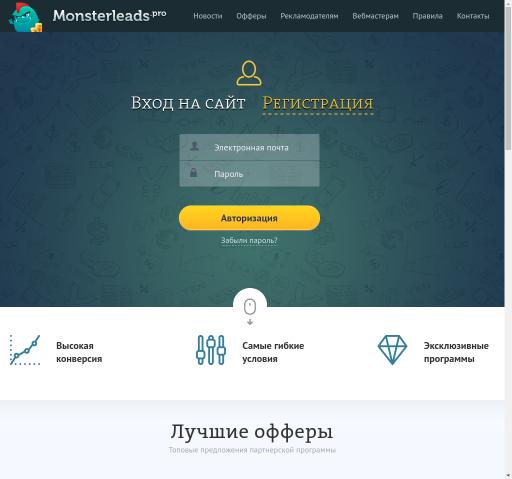 Network details
Description
MonsterLeads is a affiliate marketing network based in Russia. At MonsterLeads, we provide customers with unique affiliate marketing offers with a huge selection of promo materials. Our partners are the leading source of users and customers to your websites. With CPA networks, you only get paid for real customers, minimize the risk of not paying the orders and reduce the advertising budget.
MonsterLeads gives you what you truly need to boost revenue.
You can check MonsterLeads reviews and Offers on Affbank and ask MonsterLeads Team any question by using the contacts above, especially about how to earn money!

For registration in the MonsterLeads Network - click on Join Now!
Network Manager
Simon doesn't reply my mails & skype. I requested a withdrawal on July 30th 2018 but Simon and his poor support services skills is still failing to have my payment processed. He keeps asking the same question about my login and the amount due to me. So unprofessional Simon.
Read more
I am happy with approve rate, but I was afraied at first cause there is a little information about them, but now the balance of more than three acres hangs, though yesterday already brought weave on the webmoney, a gift to yourself for a day.
Read more