A particularly interesting situation is now taking shape in Spain. This geo is included by the European advertiser Leadreaktor in the TOP countries with highest CR and approval rates. The country is in second place in Europe in the number of detected cases of infection, but it is not slowing down its turnover in terms of traffic. Let's figure out why.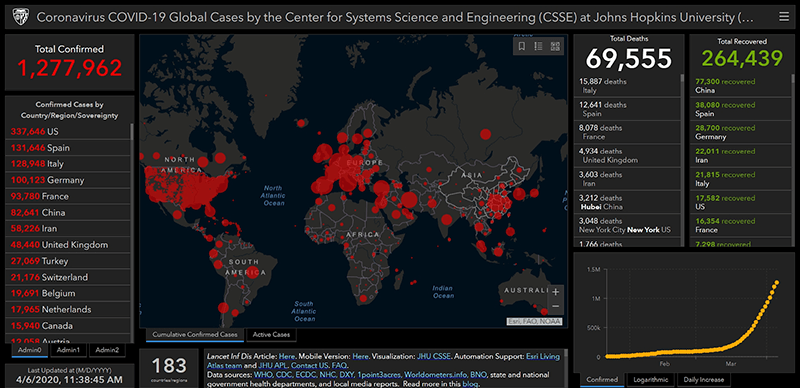 (Current statistics on Covid-19 in the world as of 04/01/2020 according to Coronavirus COVID-19 global cases (Johns Hopkins) http://www.cidrap.umn.edu/covid-19/maps-visuals)

Trying to protect the population from infection, the Spanish authorities introduced a state of emergency in the country and prohibited the citizens from leaving the house without good reason. Fines for violation of the quarantine regime reach from 100 to 30,000 euros.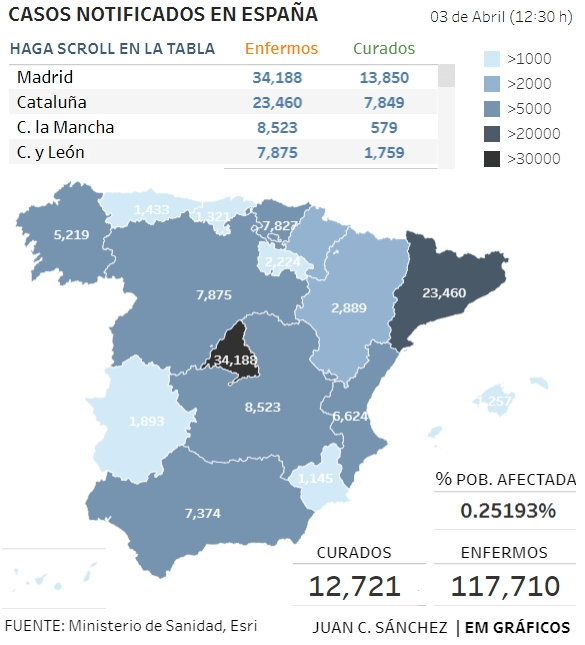 (Current statistics on Covid-19 inside Spain on 04/04/2020 according to http://surl.li/bhrb)
The Spaniards are already complaining about boredom. And really, what can you do in this difficult time, when everything is banned? There is only one thing left – to somehow entertain yourself at home and ... eat. No wonder that reserves were made for the "rainy day", which has already come in all respects.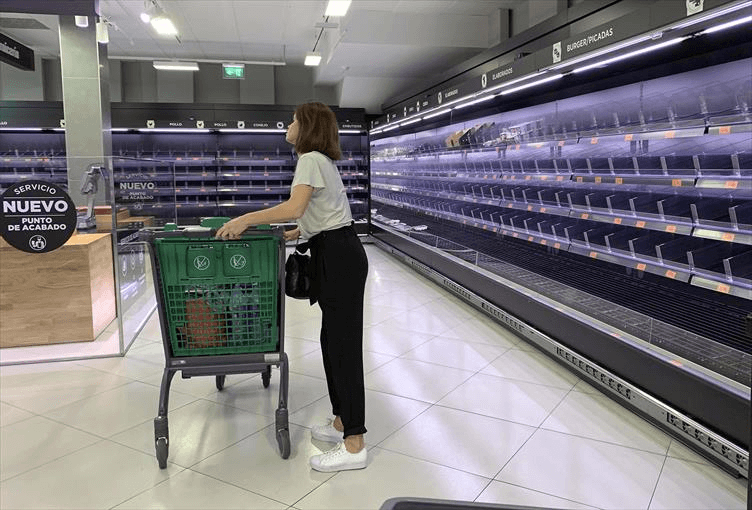 What is a typical Spaniard today? 

Home self-isolation minimizes physical activity, almost reducing it to zero. At the same time, the number of daily calories consumed, as a rule, does not decrease, but even grows — amid fears, stress and boredom. People do not know where to put themselves, what to do – food comes to the rescue, which – albeit not for long – gives a feeling of satisfaction and even euphoria (saturation helps to produce the hormone of happiness - dopamine).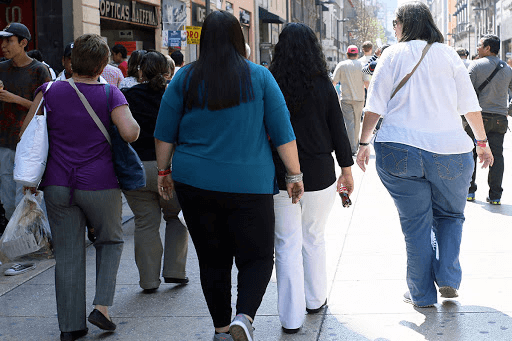 Meanwhile, Spain is the second country in the EU with the highest adult obesity, second only to the United Kingdom. The disappointing forecast of the Regional Office for Europe of the World Health Organization (WHO / Europe) states that by 2030, 27 million adult Spaniards (80% men and 55% women) are expected to be obese or overweight. (Source http://www.euro.who.int/en/). While at the beginning of 2019, 25 million of the entire population of Spain suffered from obesity - in fact, this is every second person.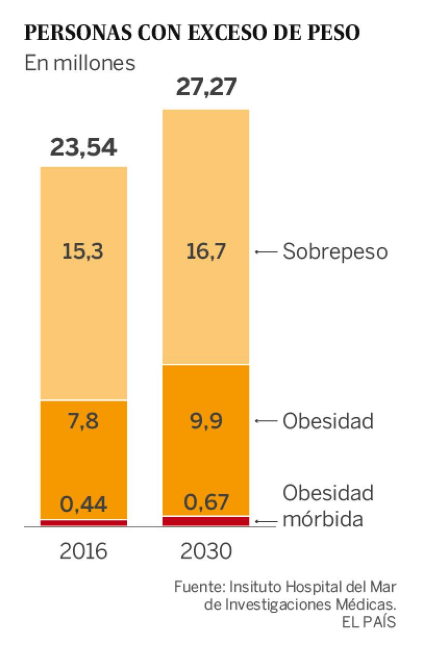 If we take into account the average age of the population of Spain (around 42.0 for men and 44.6 for women), then the problem of overweight in this country becomes even more threatening. All of this happens because after 35 irreversible processes take place in the human body – metabolic processes slow down, digestion worsens, etc.
Since the age of 35, women start to experience decrease of the level of estrogen, due to which the amount of abdominal fat and the level of glucose and insulin increase. Since 40, 20% of women experience problems with the thyroid gland, hormonal levels are disturbed. All these are unconditional factors of gaining excess weight.
According to the American study "Testosterone and Aging: Clinical Research Directions", in men, testosterone levels decrease after 30, which entails an increase in body fat.
Even if men are relatively calm about their bloated stomach and lack of biceps after 40, then for women the problem of excess weight is acute at any age! They are doing their best to keep their body in shape, despite global disasters, the financial crisis and the coronavirus that has swept the whole world.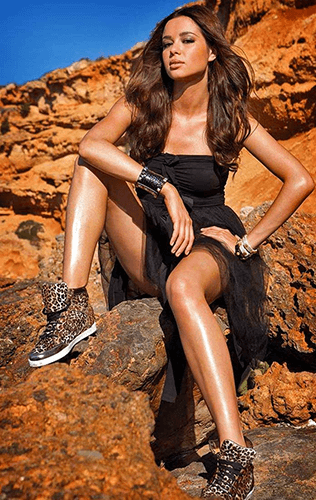 This is understandable. After all, what is female beauty in Spanish? This is sensuality and grace - a thin waist with a flat tummy in the presence of a lush chest and appetizing rounded buttocks. An example of this is Penelope Cruz, Blanca Suarez, Patricia Rodriguez and others. Which Spaniard does not like to show her body wherever possible? Short skirts and tight-fitting dresses with a deep neckline - a must-have outfit in the wardrobe of every hot beauty! Provocative outfits at the peak of sexuality are a feature of the Spanish temperament and the climate of their country. So weight gain is clearly not part of their plans, even despite the regime of home isolation. In addition, quarantine, whatever one may say, is not eternal, and after the spring a hot summer will certainly come, and then it is hardly possible to hide the "excess". And of course, all Spanish fashionistas remember this.

Now let's talk about the financial condition of the Spaniards.
Spain declares that it is ready to fully support the citizens of its country. And indeed it is:
According to the official state newspaper of Spain – BOE – paid vacation is established in the country.
Unemployed are not left without attention. The Council of Ministers approved unemployment subsidies, the minimum amount of which is 430 euros per month.
In general, the country does its utmost to support the financial condition of its citizens by deferring all kinds of contributions, paying gas, water, electricity, rent, etc. This is good news.

From the big picture it's clear why not only do weight loss products show high CR, the approval rates for this offer are growing.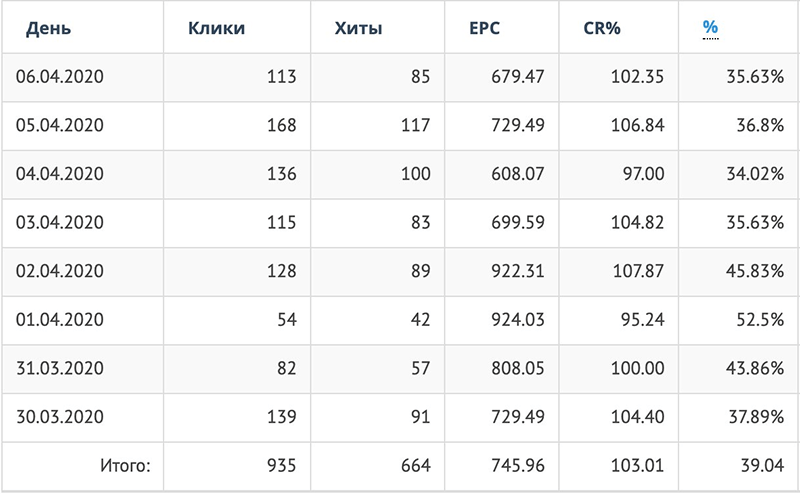 How to promote weight loss offers during quarantine? Recommendations from Leadreaktor.
Above, we have collected for you a full prelanding page :)
Anyway, let's summarize what you need to pay attention to when starting traffic to weight loss offers:
The main message to the target audience – excess weight not only spoils your external weight, impairs the functioning of all internal organs, but also weakens the immune function.
Here's how Michael Osterholm explains the internationally recognized expert in the epidemiology of infectious diseases:
"We know that obesity, as well as smoking, in terms of its ability to really cause severe, life-threatening diseases and 45% of our population today over the age of 45 in this country are overweight or obese, and this women and men. So one of our fears is that we will observe more and more serious and life-threatening cases arising in our country because overweight provokes slagging of the body and upsets the balance of immune cells, which makes the body vulnerable to viruses and bacteria, incl. SARS-CoV-2. Thus, every extra kilogram is an additional risk of infection. 
From https://www.youtube.com/watch?v=E3URhJx0NSw
So now, during a total infection, it's time to lose a dozen extra pounds.
First of all, in order to heal your body and strengthen your immunity to better counter the deadly virus.
And secondly – bring your body into shape for the summer season.

Your target audience is not only women, but also men. People aged 35-55 years are obese. In addition, this age is the most solvent.
Focus on the result after applying the product for weight loss. This is an ideal image in the form of famous influencers / stars / bloggers. Moreover, Leadreaktor has direct contracts for advertising offers with bloggers. For all the details, contact your personal managers.
Check with the affiliate managers of the affiliate program current top-level offers in a particular geo. Often, weight loss offers' packaging will perform differently in different countries. In LEADREAKTOR, there are already 5 weight loss offers for any occasion and geo :) 
Do not succumb to panic, now is the time to make money :)
We wish you strong immunity and high CR!