April 19, 2018
Reviews: 0
Since May 3, 1978, when the first spam email was sent to 400 users of the computer network ARPANET, Affiliate world is constantly growing, a lot of new features are being developed from day to day and of course, it has a great influence on the approach to the consumer.
We have decided to set up an interview with big players of Affiliate Market and asked them about their understanding of the modern situation and the view to the future of the market.
In the article, we will raise such important questions as fraudulent traffic, most effective niches and the increasing amount of media buying platforms.
Before you will start to read, let me present you our speakers: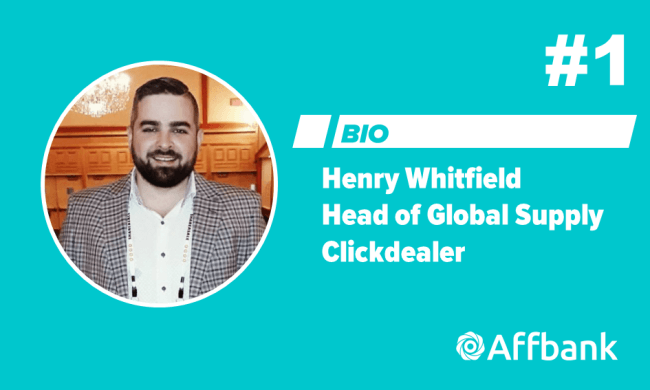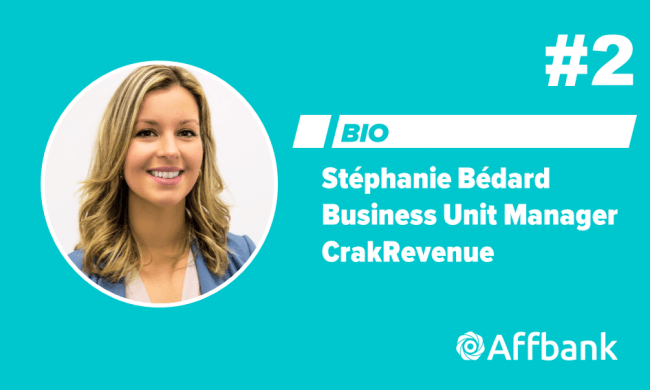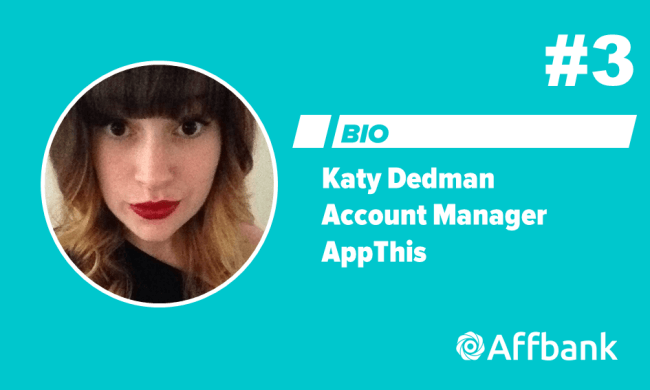 We decided to start from the most interesting question and understand the main issues of Networks and how they can be solved. I have heard absolutely different answers, but all of them are essential. Katy from Appthis had raised the question of communication:
Katy Dedman
---
«As a demand manager, it is imperative that I understand what traffic sources work for my clients, especially because we buy a lot of our traffic on a CPM.  Communication and openness is the key to success in this industry!»
---
We have agreed that communication is a very important part of the business if you want to see a good income, you have to support trusted relations with both sides – advertiser and publisher. But another speaker, Stéphanie from Crackrevenue, had another view on the situation, for her one of the problems is a choice of the right partner and strong marketing strategy:
Stéphanie Bédard
---
«One challenge comes from carefully choosing the best niches and affiliates. There are a lot of opportunities out there, but you have to focus... We also make sure we're using a great marketing strategy which goes a long way to keep us on track».
---
Additionally, Stéphanie raised the question of fraud on the market, what is cause problems to a lot of marketers. Henry from ClickDealer concerned another problem connected with trends, Henry told us that the main problem from his point of view is to forecast trends:
Henry Whitfield
---
«Staying ahead of the trend is a huge challenge for Affiliate Networks - especially with the volatility of various markets and traffic types…»
---
And he is right! As it already mentioned, Affiliate world is constantly growing, and it is hard to be always on the top and predict future changes and upgrades.
During the discussion, we moved to the next interesting topic, and the respondentstold about the difference between the previous year and the start of 2018th, our guests explained to us how they are adapting to the new changes. Henry from ClickDealer mentioned the big changes of traffic platforms in the 2017th and appointed them as regular changes. From his point of view the main adjustment in 2018 will be the corrections of EU General Data Protection Regulation:
Henry Whitfield
---
«One of the biggest changes in 2018 will be how the EU General  Data Protection Regulation (GDPR) affects the key players in the affiliate marketing industry - Data protection and privacy is at the forefront of everyone's mind as we move forward, so these kinds of changes will be pivotal to how we adapt and grow in 2018».
---
Stéphanie had agreed with the point of Henry and made an additional accent on the new Google's ad rules:
Stéphanie Bédard
---
«The implementation of Google's new ad rules which killed pop-unders is a huge blow for a lot of web marketers. However, it was a much-needed change: for the longest time, online marketers delivered intrusive ads and now there are clear guidelines to follow. It's a step in the right direction, one that gives a better experience for the end-users. This also gives us an opportunity to further innovate with quality content and new advertising technologies».
---
From the discussion of changes, we moved to the next topic concerning the problems of Affiliate Market and most interviews anyhow mentioned the cooperation with data. For example, Katy told that account managers need more transparency in their cooperation with partners and Stéphanie told us about the problem of gathering and actualizing the data:
Stéphanie Bédard
---
«For example, take the recent surge in prepaid credit cards. First of all, you want recurring billing and this is impossible when your traffic pays without a "real" credit card - but most importantly, you also get little to no control over your traffic's data and tracking».
---
Henry had a bit different view on the situation and thinks that the main problem is a flexibility of companies in front of coming changes. Surely interesting position, as we have mentioned the market is growing, changing and only affiliates who will be able to adopt to the upgrades survive.
This topic led us to the conversion of trends, if the market is quite dynamic there is always will be some stronger trends and we want to know them. Our amazing guests told us about the most promising trends of the 2018th. Both guestscame to the conclusion that the previous year was a year of Cryptocurrency, but what about 2018th? Let's have a look:
Stéphanie Bédard
---
«… Some of them can be quite surprising too. Did you know that " fidget spinner" was the #3 top trending search term on Pornhub in 2017? I'm not saying you should create a website in this niche, but it's just an example of being hip to the hottest trends.
….Here at CrakRevenue, we've embraced new promising niches. Two recent examples are cryptocurrencies and adult gaming offers. Both ended up being very popular with our affiliates because of their high payouts and trending status. For 2018, we plan to add even more such offers in our portfolio»- told us Stéphanie».
---
The not less interesting answer came from Henry:
Henry Whitfield
---
«Cultural changes always dictate the market and changes that come downstream to affiliate marketing. Video will continue to be something that dictates new niches in 2018, as well as introduction of Virtual Reality into the adtech space».
---
The discussion of the trends moved us to the question of income, I decided not to lose a chance and ask our interviewers to tell what niche is more productive, until Stéphaniewas sure that Mobile Apps is more friendly and popular among the millennials, Henry supported both Nutra and apps, underlined the fact that applications are becoming a part of everyday life.
During the interview, I couldn't help but raised the most painful topic – fraud.
Our beautiful guests gave a very unexpectable answers!
But you will read about it in the next part of the interview.