"There's a porn version of everything."
You've probably heard that one before. Or, was it: "the Internet is for porn"...?
It's all the same, really.
It's not that far from the truth, especially when you consider the fact that 35% of all internet downloads are pornography related (Webroot).
Although the exact distribution of online porn is still up in the air, you can't deny that there's a lot of it out there. We're talkin' virtual mountains of sex pics and vids…
It's no wonder then that so many sex games keep being developed: there's a huge market for them. They have the advantage of being interactive by nature, opening up a lot of possibilities for content — and monetization!
Pornified Games
What happens when horny gamers go to their favorite porn sites? A whole bunch of them try to find fictional characters in explicit scenes.
One recent example is the smashing hit Fortnite. Pornhub recently asked its statisticians to take a look at Epic's game and how it impacts searches on the 14th most popular site in the world.
Fortnite first launched as an early access game on July 25, 2017. As you can see with the chart below, it wasn't until this year that it shot up in sex searches — with a whopping 824% increase in March.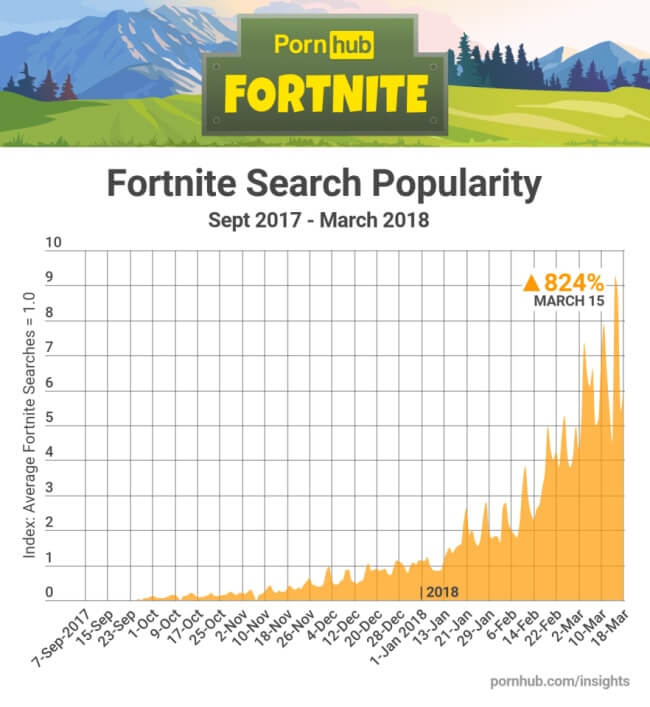 Fortnite search popularity. Credits to Pornhub Insights.
The live Twitch featuring popular streamer Ninja and rapper Drake had a lot to do with such an increase. At its peak, the stream had 635,000 concurrent viewers!
Although celebrities certainly can help push the popularity of a stream to the stratosphere, in the case of Fortnite it was the Battle Royale mode that really saved it.
But that's going a bit off-topic for now.
All you have to understand is the following equation: popularity = porn. It's inevitable.
Oh and just in case you thought that was something new, the same happened with Overwatch, Pokémon GO and — gulp — even Minecraft!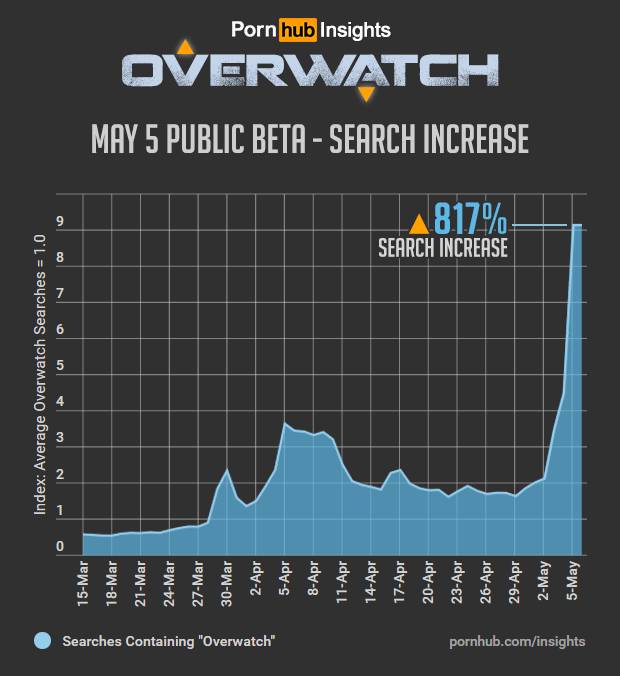 Porhub Insights on Overwatch's popularity as a sex search term. Dat Tracer booty!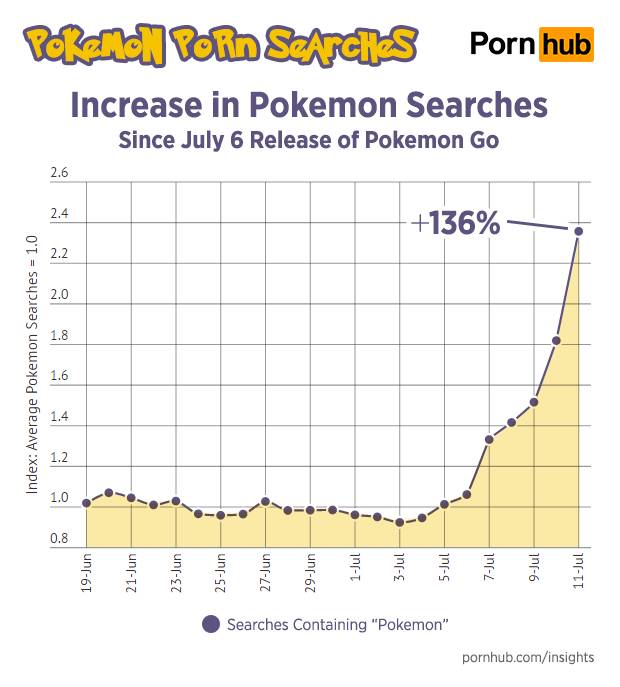 Pornhub Insights on Pokémon porn searches...just because
Pornhub Insights on Minecraft sex searches. Yes, it happens.
Quenching Their Thirst with Adult Games
Although big studios won't fill the raunchy needs of their fans for obvious reasons, others are more than happy to oblige.
This is where a CPA platform such as CrakRevenue comes into play — pun intended.
We've embraced the trend of adult gaming for a while now. As such, we can offer some of the best titles on the market with equally amazing payouts.
NarcosXXX
One example we are very proud of is NarcosXXX. It's exclusive so you won't find it anywhere else. The game lets you play as Pablo Escobar at the height of his trafficking empire. It's a stunning simulation with lifelike visuals and incredible systems.
Take a look at this "Customize Your Puta" tour and its 7.5% conversion rate ->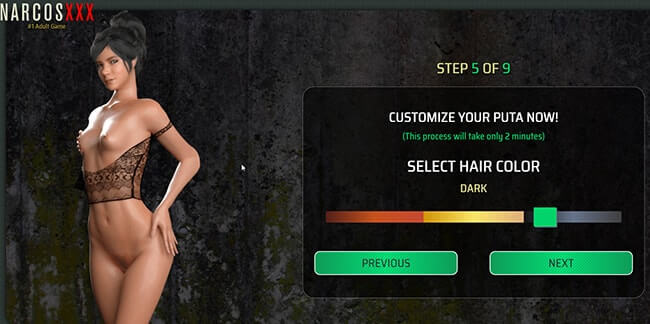 A preview of the "Customize Your Puta" tour featured in NarcosXXX
Used in conjunction with our Adult Smartlink, the Earnings per click (EPC) goes up to $0.73. We offer this game at $50 per-per-sale (PPS) or $55 PPS with mailing.
Nutaku
Next in line, we have Nutaku — and this one is a real stunner.
Okay, it's not exclusive to us, but we have access to a 100 gold tokens landing page that is sure to convert well.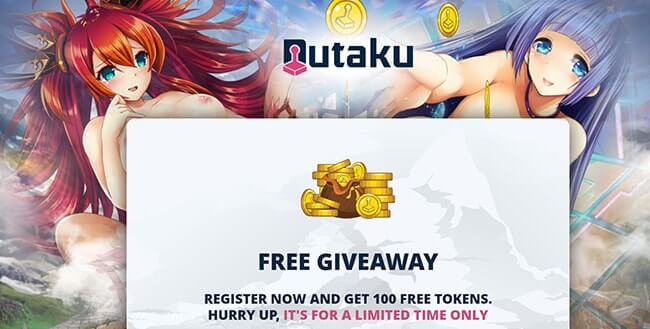 Preview of the Nutaku landing page with a bonus 100 free token giveaway 
Nutaku is a platform hosting dozens ofhigh-quality hentai games. Thanks to a snappy interface and great monetization scheme, users simply love it. So much so that the monthly visits are around 70M … impressive!
Fap Titans
Fap Titans is quite popular among adult gaming enthusiasts. You click to defeat hordes of monsters, unlock new skills along the way and boost your stats by leveling up. Underneath the kinky stuff lies a real role-playing game (RPG) core that fans enjoy thoroughly.
Our Fap Titans offer is available at $1.60 double opt-in (DOI). The systems put in place are sure to keep your traffic coming back!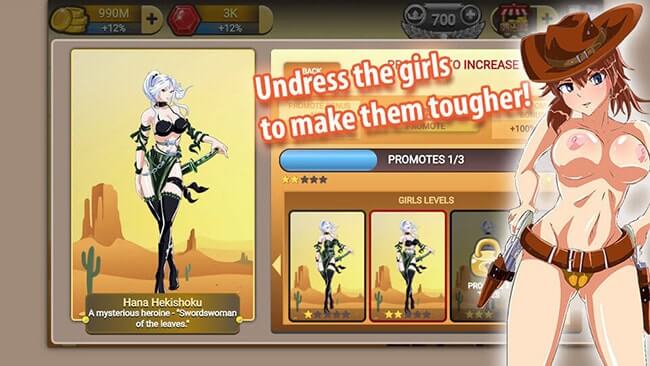 Preview of Fap Titans, where the less armor (or clothes) you wear, the stronger you are!
Pussy Saga
If you're shopping around for an adult game with gameplay close to the monster that is Candy Crush, Pussy Saga might bejust what you need.
Players are tasked with chaining identical objects in order to score points. Give wild orgasms to the toon babes and they will reward you with dirty texts, photos and more!
We offer Pussy Saga at $1.60 DOI or 65% Lifetime RevShare.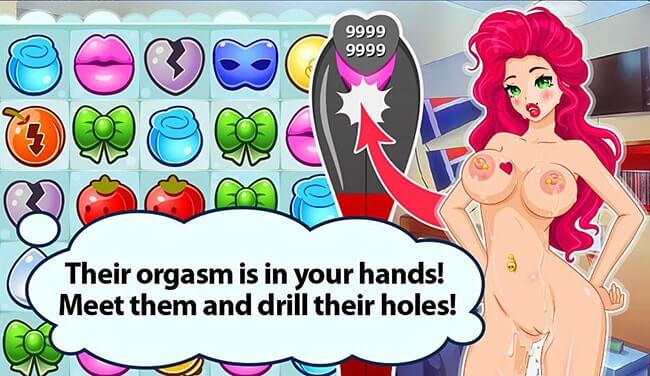 Preview of Pussy Saga, the puzzle sex game with luscious babes
3D Sex Villa 2
3D Sex Villa 2 is an interactivesex simulator where you can fuck your buddies to your heart's content.
Unlike many other adult games available on the market, this one gives you total control over your characters. This is a perfect match for role-playing communities and the ultimate package to create your own porno in breathtaking 3D action.
You can choose to promote 3D Sex Villa 2 at $32.50 PPS or 32.50% Lifetime Revshare.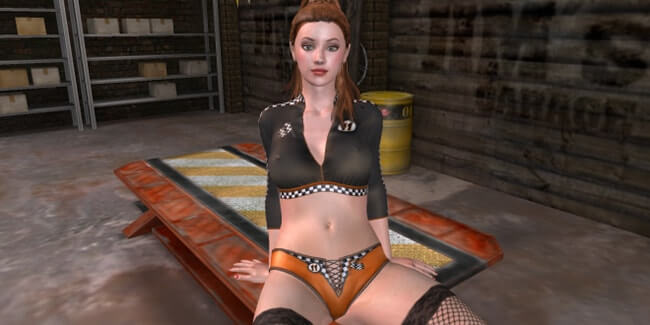 Preview of 3D Sex Villa 2 in all its sexy glory
Adult Games Are Here to Stay
We've known about adult games since the 80s with Japanese eroge. As we've stated earlier, the fact games provide an interactive environment is what sets them apart from other forms of entertainment. You can even get a mix of both worlds thanks to new technologies such as Virtual Reality (VR) — a rather promising trend.
One sign that points toward a bright future for adult games in general is the prevalence of searched terms such as "hentai." If you were still wondering how on earth Nutaku gets so much traffic after our quick overview, here's an explanation: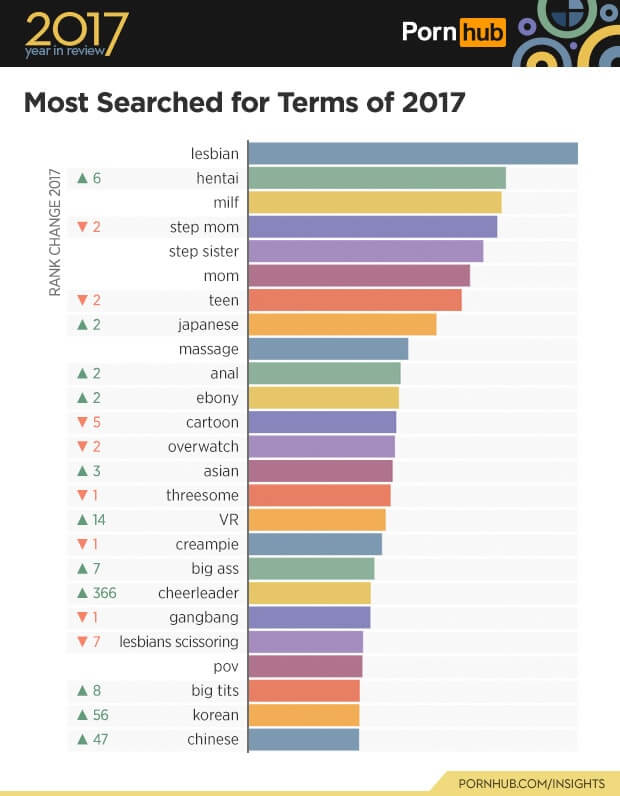 Who would have guessed hentai is that popular?
Adult games are here to stay, period. Creators understood decades ago that it's a highly profitable vertical. No reason for that to change.
With the rise of mobile, it's even easier than before to download a game and play it on the go — though, we wouldn't advise to play any of the games we've shown today in public!
If you've made it this far, why not join CrakRevenue and promote these offers yourself?
Indeed, check out what our Business Manager of the Adult Gaming vertical has to say about the subject: