September 27, 2018
Reviews: 0
Affiliate Market is dynamically developing from day to day. New types of traffic, new products and a lot of changes on the different platforms made us to set up an interview with one of the giants of the European Marketing and discuss with them new trends of the market, as well as how did they grow to such a large-scale company, that develops new products and track the lifecycle of it.
Our expert today is Eugene Mikitenko – CEO TerraLeads. He has more than 5 years of experience In the internet marketing, he was taking a part in the developing a several partner programs including TerraLeads.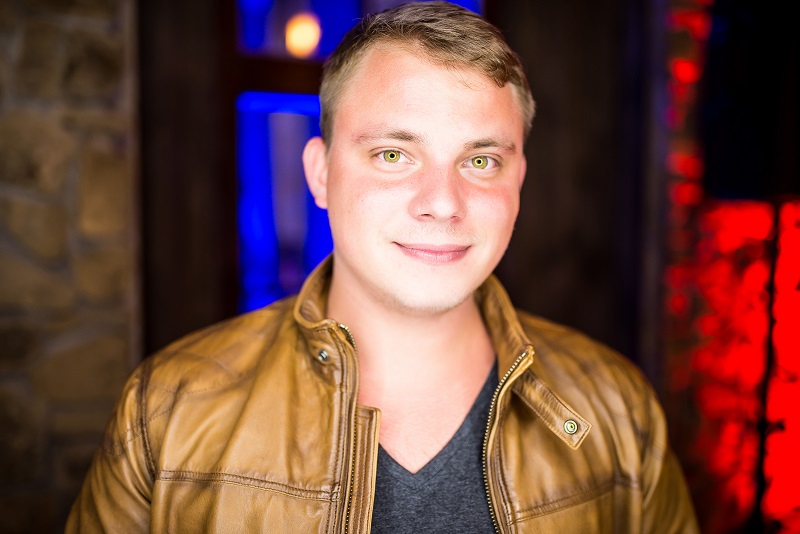 Uliana: Could you tell us about your business? How did you come up with the idea to create your company?
Eugene: The company first established itself on the CIS market. We started working with product offers and lead generation. But the competition became more and more intense and the market lost its appeal for us. We started looking for alternatives and decided to focus on Europe. COD was a new approach for the Western market that had never really been used before. Advertisers had preferred such models as Straight Sale and Free Trials.
Uliana: How did it feel to grow into a market giant that is not just an advertiser but a manufacturer controlling the entire life cycle of your products?
Eugene: We tested every new market before entering it. This is how we chose the main direction and decided on the scaling plan as well as the startup algorithm.
Initially, we worked solely as an advertiser and lead generation was not a priority for us. Gradually we established the call center workflow in order to achieve the highest order confirmation rate. Then we focused on logistics to be able to deliver orders to the client as quickly as possible.
The experience of creating our own affiliate programs was also useful. This allowed us to come up with unique lead generation solutions. This is where the fun started.
On the one hand, we worked from our offices in Europe and Asia, and on the other hand, we attracted partners for our products.
Over time, the R&D department was created to analyze market trends and demands and evaluate the relevance of existing products. Currently it develops new offer concepts that are highly demanded by the market.
Uliana: Could you describe a product's life cycle? Is it the same regardless of the market or are there any particular countries where the product sells better?
Eugene: First of all, let me say a few words about our Production department. We are striving to manufacture high quality products and this is what we do year after year. All our goods are produced in European factories using unique technologies and components.
As an advertiser, we see product quality as the key to success. After all, the better the product, the longer it will be demanded by the market. For example, MaxLift was launched 3 years ago and is still in great demand.
As practice shows, all products are equally popular in all countries. There are a few exceptions depending on product features. For example, C&D Waterproof sells better in Eastern countries than in Italy. Such things happen for a number of reasons, such as climate, product positioning, demand, and customers' mentality.
Another offer that is worth mentioning is Chocolite. We do test newer goods, but this weight loss product is still the leader in spite of the fact that it has been on the market for a long time and is not being advertised that much at the moment.
Uliana: How do you deliver your products to the most distant countries of the world?

Eugene: In terms of shipping, I would say that Spain and Portugal are the most interesting cases. We often receive orders from Portuguese and Spanish islands. Many competitors don't ship there but we have found a way out and ship parcels to those areas. In other countries, the shipping process is more or less the same.
Logistics is another important aspect for advertisers. Customers should receive their orders as soon as possible, before they lose interest in it. No wonder that this category is known as WOW-products. First, the customer is exposed to the advert, then the call center gets in touch with them and finally, the customer should receive their order while they are still anticipating it. The more time it takes to deliver the order after its confirmation, the more likely it is that the customer will change their mind.
Uliana: What share of traffic comes from Facebook?
Eugene: Like it or not, but Facebook is the primary source of conversions, despite the problems our partners have with lead generation. In terms of percentage, Facebook generates about 70% of the total amount of leads.
Uliana: Aren't you afraid that as a result of mass account blocking, you will stop getting traffic from Facebook? How will this affect you?
Eugene: There is always a risk, but despite the difficulties, our partners adapt and keep advertising our products. It has become much more difficult, but there's always a way.
I believe that we will never run out of Facebook-generated traffic. Even if the predictions of the worst pessimists come true, we will get traffic from other sources, such as other social networks, teaser networks, contextual advertising, SEO, etc.
Uliana: What makes a desirable affiliate partner? How many conversions should the source provide?
We value each and every partner. Be sure to follow the rules of the affiliate program. Otherwise, your account may be banned or we may stop buying your traffic.
Uliana: Do you use push traffic? Do you see potential in it?
Eugene: Push traffic has become extremely popular this season. Many advertisers have already tested this source of traffic on various niches. I think that push traffic will continue to grow, creating another promising lead source for any niche, from product categories to dating websites.
Uliana: How difficult is it to grow from a traffic arbitrage business into an advertiser? If you have a product, how hard is it to enter a new market? What markets are the most challenging in terms of product marketing?

Eugene: It is a very complicated process. It requires considerable investments, not to mention the production, logistics, and call centers.
Doing business in the CIS would be easier, but it is still a complicated task to accomplish.
Considering how many hard lessons we learned while trying to launch our product on a few new markets, I wouldn't recommend transforming your traffic arbitrage business model into an advertiser business model without thorough preparation.
Uliana: What are the most promising markets and verticals at the moment?
Eugene: In fact, all markets are developing and becoming filled with new products.
The Asian market looks really good. You have to use a special approach because the culture and mentality are nothing like European ones.
Do you monitor the use of prohibited methods in the creation of landing pages for your products?
Of course. Sometimes our partners fail to comply, and we react quickly. In many countries, it is forbidden to use photos of celebrities, logos and mentions of organizations. We have to play by the rules despite the fact that this may lower conversion rates.
Uliana: Your store features a unique way to promote your traffic sources. What are the coolest gifts your partners were able to earn? Is it an effective way to motivate them for providing more traffic?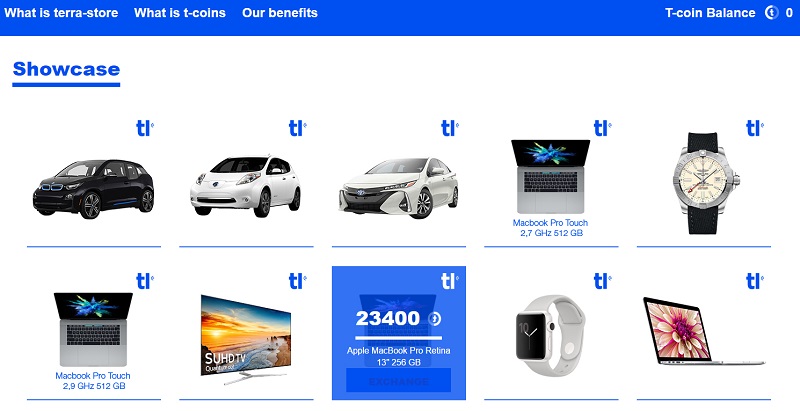 Eugene: Terra Store was the first of its kind, and our CPA Hub was the first to introduce this reward system.
I think it works because it generates more enthusiasm among our affiliate partners.
Initially, we gave up the idea of offering prizes. We decided to allow our webmasters to collect bonuses instead. They can exchange these bonuses into gifts of their choice. The most extraordinary gift that we ever gave to a partner was a refrigerator. There were probably other unusual gifts, I need to check that. Many partners collect t-coins because they are hoping to get a bike or a car. I think that very soon we will hand someone the keys to a brand-new vehicle.
Check TerraLeads Offers on Affbank and choose the best!