A proxy server redirects your outgoing traffic through itself. It works like a "gateway" through which you access the Internet – sending and receiving requests through a separate server.
This allows you to change the IP and GEO, since the ad networks will read the server's data, not your device.
In affiliate marketing, proxies bypass the protection systems of advertising networks. For example, when Facebook bans several of your accounts, it will mark the IP address and block all associated profiles along the chain. You will no longer be able to create accounts from this IP, since multi-accounting is prohibited in social networks.
A proxy will help to get around this problem – after connecting to the server, your IP and GEO will change. In terms of ad networks, you will become a new user until you are tracked by your fingerprint.
For more information about user fingerprints and how to hide them, see the chapter on anti-detect browsers.
A proxy is an indispensable consumable for an affiliate marketer, with which it is possible to use many approaches and tools.
Why do we need proxies, and how do they work?
Here are the main tasks that proxies solve in affiliate marketing:
IP masking. You use the server IP address, which means that when the ad network starts banning accounts more often, you can change the address and "renew the trust";
GEO change. For an ad network, your GEO will change to the one where the server is located. Arbitrageurs use this to inspire more confidence in the sites.
For example, if you plan to launch a Facebook campaign in Latin America and your GEO is in Europe, the platform will not allow you to run ads. With the help of a proxy, you can replace the GEO and not cause unnecessary suspicion;
For tools. Many tools use proxies, which help increase the work's speed and stability. For example, SEO specialists integrate proxies into Key Collector – this speeds up data collection several times;
Bypass restrictions. States may impose restrictions on access to specific sites. You can bypass the bans if you replace the GEO using a proxy.
A proxy works simply – it is a server that accepts requests from the user. It sends them to the Internet, receives a response, and returns it – that is, it acts as a gateway between the network and the user.
Proxies are divided into several types, depending on the following:
Access. There are free proxies, general (for a group of users), and dedicated (individual for each customer). Use dedicated proxies, as all public and shared servers have long been blacklisted by ad networks. In addition, free proxies are slower than dedicated ones;
Addresses. There are two types – IPv4 and IPv6. Start from the traffic source – For front-line sites like FB and Google Adwords, it is better to use IPv6, as this is a faster and more modern look. If you are streaming from VK, IG, or any other platform that does not support IPv6, choose IPv4. Otherwise, the proxy will not work.
Note that IPv6 is cheaper, but many sites don't support it;
Types. Proxies are based on optical communication lines and residence, that is, tied to a specific device. Only residential ones are suitable since a proxy based on optical lines can easily track any site;
Protocol. There are two types – Socks 4\5 or HTTPS. If the budget allows, give preference to Socks – this is a more anonymous and advanced option;
GEO. For an arbitrator, the GEO of the server is extremely important – it must be of the country in which you plan to advance. Also note that GEO affects the price – for example, a proxy in Latin America will be more expensive than a proxy in Germany.
The last thing worth discussing is the difference between a VPN and a proxy. VPN is a comprehensive bypass program that redirects traffic through proxy servers and encrypts it. A proxy is just a server to redirect traffic.
Nevertheless, proxies are used in affiliate marketing due to greater flexibility and the ability to work at the program level.
Why is it necessary to work with a proxy?
Because running traffic from many traffic sources is possible in principle with a proxy.
If you try to do this, your IP address will soon be marked, and all accounts associated with it will be blocked. After that, you will not be able to run ads or create and farm an account.
In addition, with a proxy, you are allowed in the choice sites and promotion regions since you cannot change your GEO. Large ad networks will not allow you to run ads on the bourgeois until you have the appropriate region.
We recommend not saving on proxies and using paid dedicated residential servers. The fact is that free proxies will only bring discomfort:
Blacklists. Most of the free and general proxies have already been added to the IP blacklists of ad networks. You still won't be able to launch ads or create an account from them;
Low speed. Free proxies significantly slow down the work since several people can use them at the same time;
Risks. Free proxies are less secure, meaning other server users can steal your data.
Do not save on proxies – use high-quality servers. This will save income and comfort.
Setting up a proxy
As a rule, affiliates use proxies in conjunction with an anti-detect browser. This is necessary so that each tab (or group of tabs) has an individual IP. If you use a proxy without an anti-detect browser, you will have to switch the server manually each time, and the level of protection will be many times lower.
We have described in more detail how to use and configure anti-detect browsers in the corresponding chapter.
Setting up a proxy is far removed.
To do this, follow the algorithm:
1.Buy a proxy. You will get a list in the form "server address: port";
2.Install and configure the anti-detect browser. For more details, see the Anti-Detect Browser chapter;
3.When creating browser profiles, find the "Proxy" item. For example, Indigo is located here:
4.Enter the addresses and ports of your servers;
5.Check the proxy – determine your IP and GEO using the service.
If you do not use an anti-detect browser and want to set the proxy manually, follow the following algorithm:
1.Go to the "Network and Internet" panel of Windows;
2.Find the "Proxy Server" tab;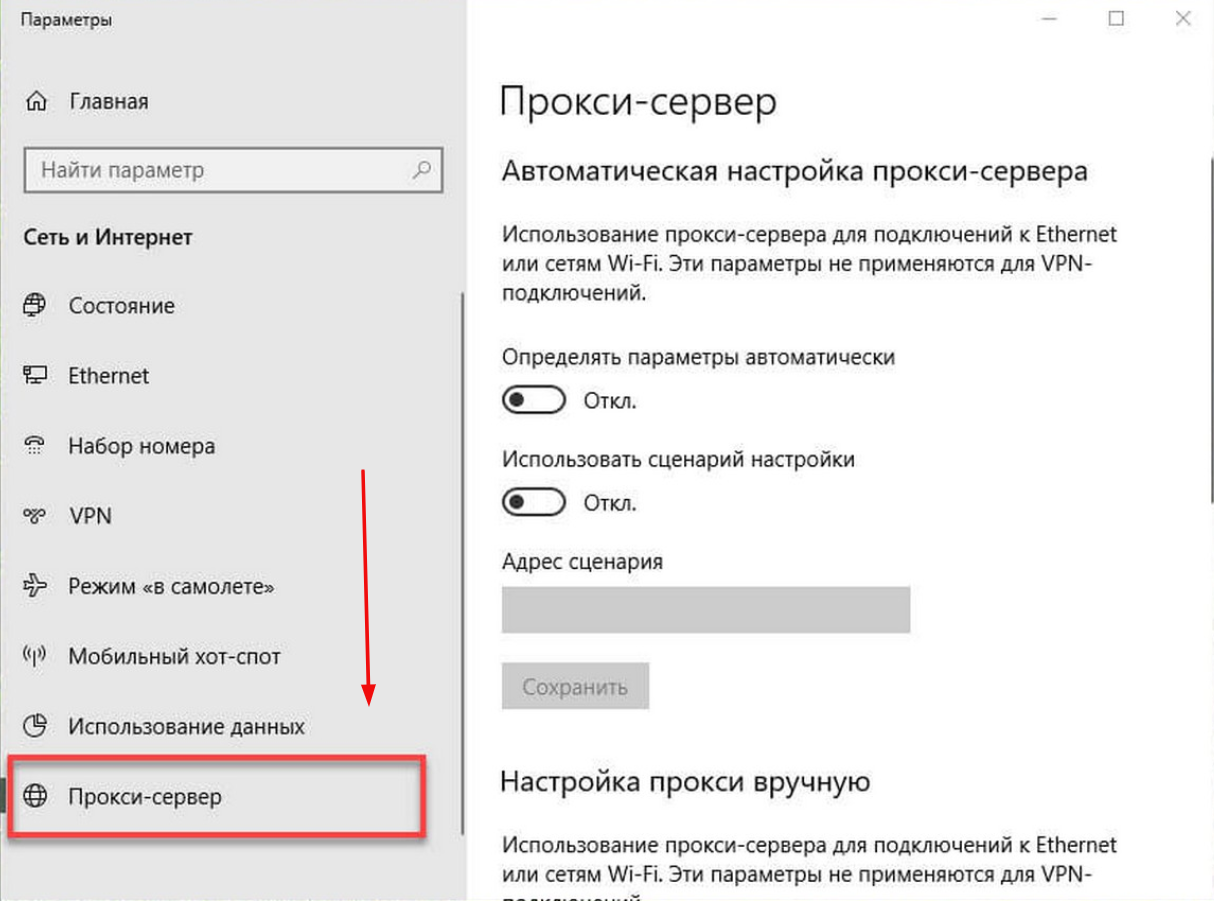 3.Check the box "Use a proxy server";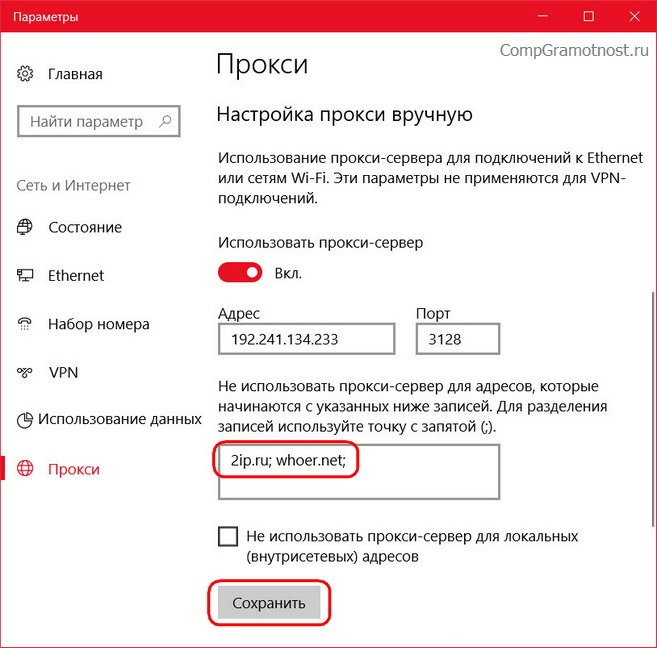 4.Enter port and address;
5.Enter exception addresses for which you do not need to use a proxy;
6.Click Save.
A selection of the best proxies for affiliates
We have collected several popular and proven proxy stores – save the article to avoid losing the selection!
When choosing, pay attention to protocols, addresses, GEO and use only dedicated residential proxies. We discussed the types of proxies in more detail in the first chapter of this article.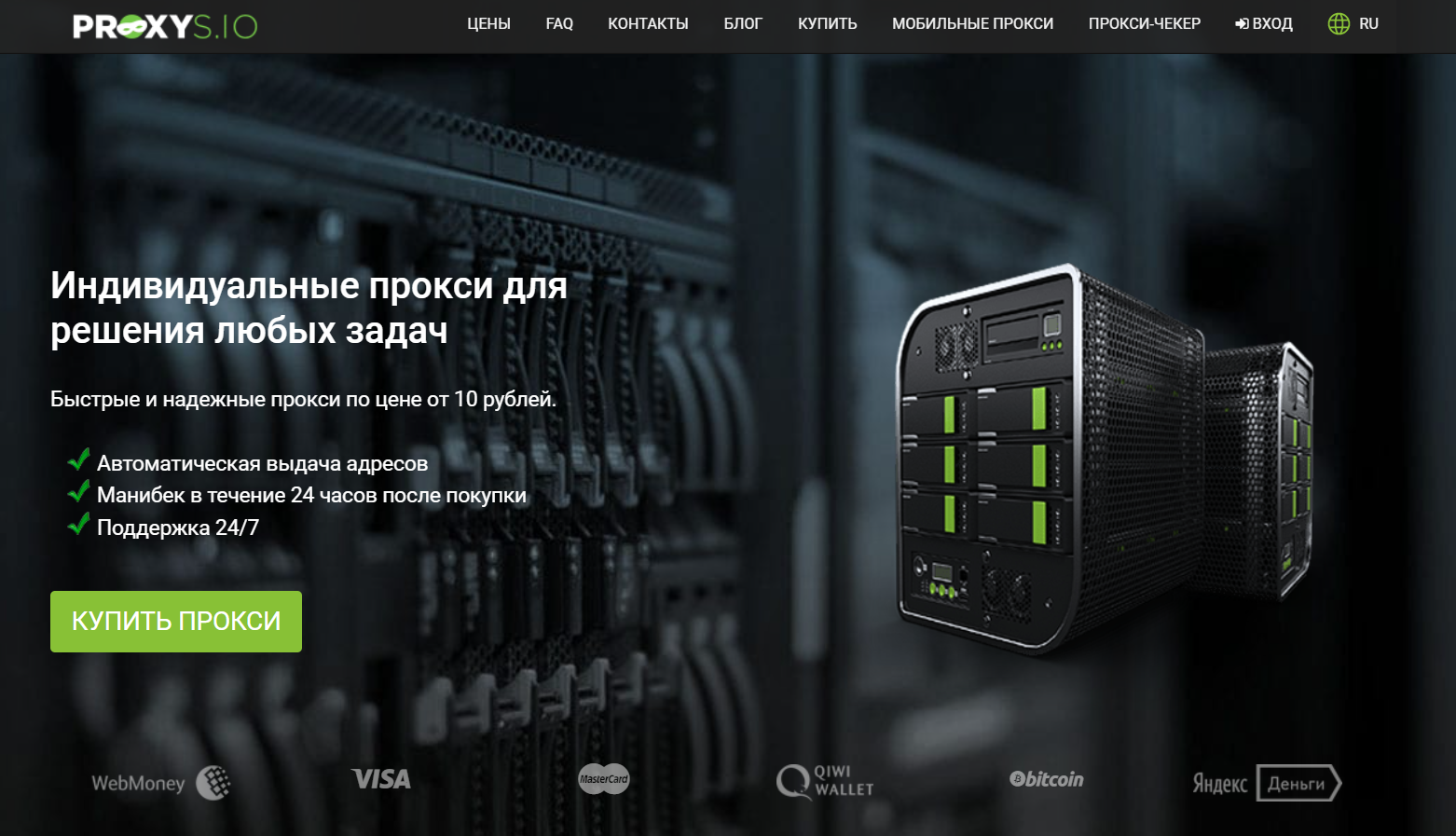 Fast proxies for affiliate marketing.
26+ GEOs available
They accept VISA and MC cards, as well as UMoney, Qiwi and cryptocurrencies;
Channels with a speed of 7Mbit per second can be raised to 10Mbit through support;
There are individual IPv4 and IPv6 proxies, support HTTP and Socks, and provide mobile proxies;
There is a built-in checker (a program for checking proxies);
Responsive technical support, 24-hour money-back, and automatic proxy sending will make your work more comfortable.
Prices:
Individual IPv4 – from $2.27;
Individual IPv6 – from $0.27;
There is a free test – you should contact technical support for it.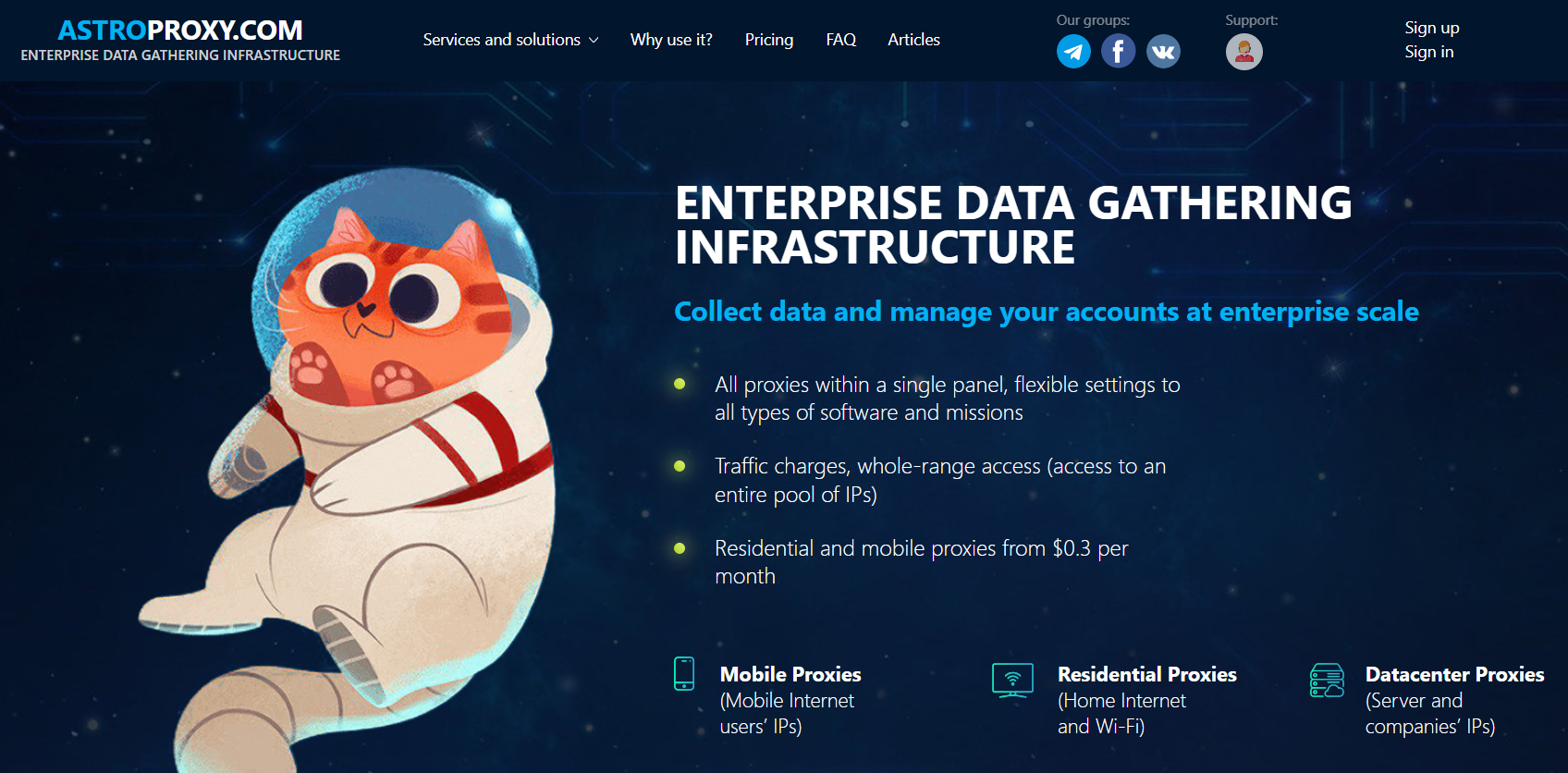 One of the most trusted options.
Supports 15+ GEOs
Pay only for traffic – you pay for a proxy only when you use it;
Accepts Qiwi and UMani;
Use the IP addresses of real users and automatically select similar users if the active user left the network;
All proxies are built on their servers;
Individual IPv4 and IPv6 proxies support HTTP and Socks, and provide mobile proxies.
Prices:
Per port – from $0.3;
For traffic – from $0.73 per 100MB;
There is a free test after registration.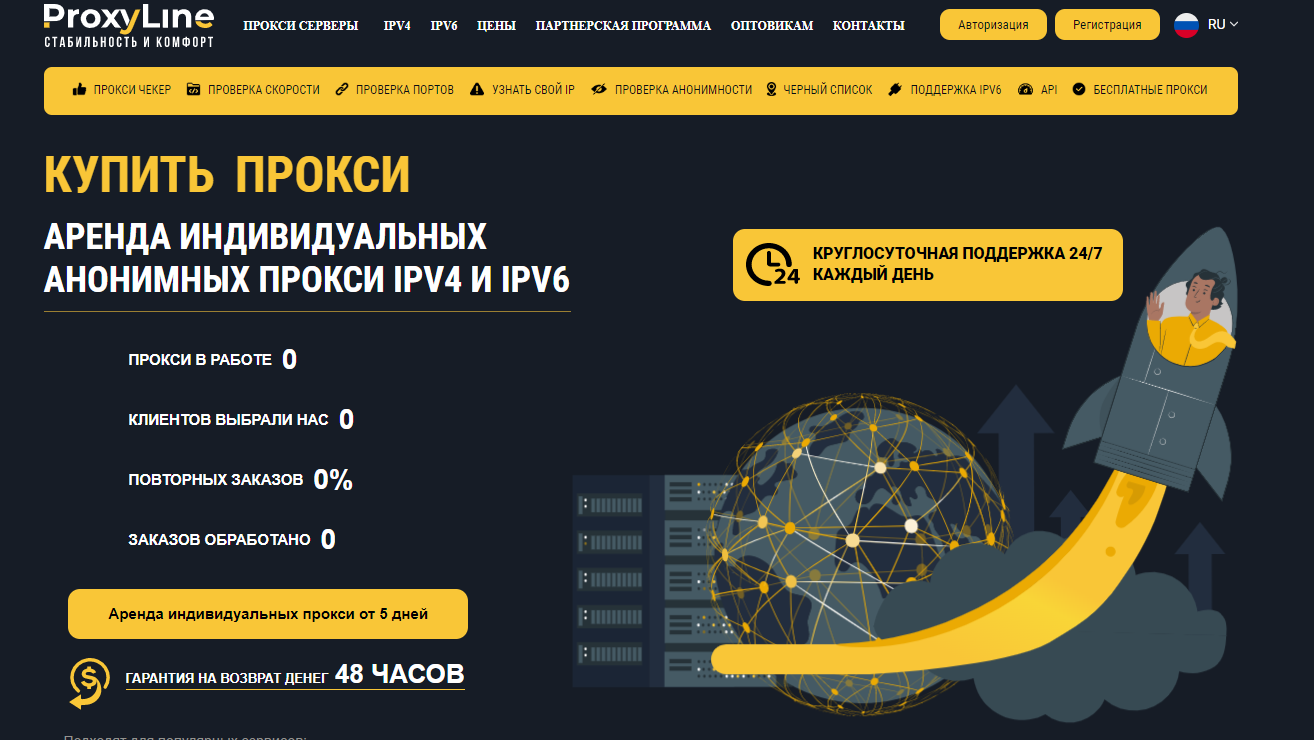 Stable and convenient proxy source.
46+ GEOs available
Accepts VISA, MC, Qiwi, Yumani, WebMoney, MIR and cryptocurrencies;
There are many built-in tools for checking proxies, sites and download speeds;
Issue proxies for specific advertising networks;
Change address or return funds within 48 hours;
You can select IP, city and even subnet manually;
Automatically issues proxies in two protocols – HTTP and Socks 5.
Prices:
Individual IPv4 – from $1.77;
Individual IPv6 – from $0.51;
There are no test proxies.

Mobile proxies with flexible settings.
Provide mobile proxies for any geo;
They accept WebMoney, MC, Visa, Apple Pay, Capitalist and cryptocurrencies;
You can buy ready-made proxies or create your own – no coding knowledge is required;
You can change purchased proxies on the site, in the application, or the telegram bot;
Support HTTPS and Socks 5;
The number of threads is not limited.
Prices:
Baby – from $6 per month, speed limit – 5Mbps, logs available for 7 days;
Big Daddy – from $8 per month, speed limit – 25Mbps, logs available for 4 weeks;
Big Daddy Pro – from $10 per month, no speed limits, logs for 12 weeks available, unique IP, fingerprint spoofing, SMS bot, phone charge control application from Iproxy;
Let's summarize:
Proxy is a server that passes outgoing traffic through itself and replaces IP and GEO;
Proxies are used to bypass the anti-fraud systems of advertising networks. Without a proxy, it is impossible to create and farm accounts;
Proxies are used in conjunction with anti-detect browsers, otherwise working with them becomes too inconvenient and inefficient;
Free proxies are not suitable for affiliate marketing – they are blacklisted by advertising networks;
Proxies differ in protocols, addresses and types – it is better to choose residential proxies based on Socks 5, IPv4 and IPv6 addresses should be selected depending on the advertising network;
Choose a proxy from the GEO which you plan to promote – this will increase the credibility of advertising networks.