April 09, 2018
Reviews: 0
What does it mean to be a successful affiliate marketer? More and more often it means being able to find, process and analyze relevant data to pick the best offers and sources of traffic. Like in many other instances, technology comes to the rescue and provides tools for aggregating large data sets about offers and affiliates. This exchange of data between demand and supply sides is made possible by API. Affiliate marketers often encounter this notion in their professional life. But what is it exactly? And how API can help with everyday tasks of affiliate marketers and partners? Let's find out what are the pros and cons of API.
What is API?
API is the application programming interface. Basically, it is a set of protocols and tools for building software applications. API is an instrument for extracting data, exchanging information between software components and sharing functionality. It is used in a variety of ways, by all types of companies. For example, even the biggest social networks like Facebook and Pinterest, utilize API to let developers tap into their services. The widely used opportunity of signing up to a variety of services online with Facebook data is enabled by API as well. Google Maps and Dropbox also offer developers the opportunity to create better solutions through the application programming interface.
Generally, API works by the following algorithm: apps or websites make requests to the API and receive responses. In this way, the interface shows users the information they require or, in ad space, could be interested in (according to their profile) without manually written scripts. Sometimes, developers can use existing application programming interfaces to enhance some core functionalities. In this case, the structure of API can get more complex.
In addition to data sharing automation, API helps to safeguard data assets by controlling the access to the information. Only approved users can get  API key to request data. For affiliate marketers it means that only pre-selected, reliable partners will see their offers when they work via API. Affiliates, on the other hand, can be sure that the data they supply about their audience: device, OS, IP, geolocation, etc. will be transmitted through a safe connection.
API also works great for standardizing access rules.
How API can help affiliates?
So what exactly is the use of API in affiliate marketing? First of all, let's focus on the data that mobile affiliates require — product metadata (description, the icon), CPI, targeting preferences and tracking URL, which partners would convert into an affiliate URL to receive commissions (in case of CPI campaigns — literally payment for app installs). All that can be aggregated in a live feed, which is aggregated according to the current demand (user profile of someone who is active on affiliate's traffic source).
API enables the work of CPI marketplaces, like Clickky's AdExchange. This is where publishers and affiliates can find offers taken from direct advertisers and ad networks, integrated into one automatically updated feed. They see only relevant offers: API analyzes the targeting chosen by advertisers and selects publishers with users matching geo, IP address, type of connection (mobile internet or wi-fi), OS and device in real-time.
Both advertisers and publishers can integrate with the AdExchange via single API and start working with the offers immediately. Ad networks, as well as brands, can submit offers into the feed, receive traffic and monitor results, paying only for the number of delivered installs (by CPI model). Publishers and affiliates also integrate via single API, accessing 30,000+ offers daily.
For new publishers that source the biggest volumes of traffic starting today, Clickky offers valuable prizes. Top 3 publishers that will integrate with Clickky AdExchange and drive the biggest amount of revenue to the platform before 30 June 2018, will be presented one of the latest products from Apple, Google or Beats. Sign up and take part in the competition.
What are pros and cons of API for CPI publishers?
The application programming interface is incredibly useful for affiliates on the mobile market. Mainly, the advantages are the following:
Access to data in real time, with the most relevant information about mobile offers;
No need for processing all this information manually, and consequently no need to hire employees;
The live feed of offers is automatically refreshed; API finds and matches advertisers' targeting to relevant users on publishers traffic sources, taking into account the device, OS, IP, and geo of the audience;
Integration through API allows tackling the difficulties that most affiliates encounter every day. Namely, finding offers that match the audience profile of the affiliate, doing a lot of manual work by reviewing and analyzing offers, integrating advertiser's content into mobile website or app, enabling tracking of conversions and ensuring that they get paid for every successful install. With API integration, all these tasks are streamlined and take a lot less time. Eventually, it gives affiliates the opportunity to optimize their conversion and retention rates to earn more, instead of performing repetitive tasks on a daily basis.
Of course, there are certain complexities that can affect affiliates: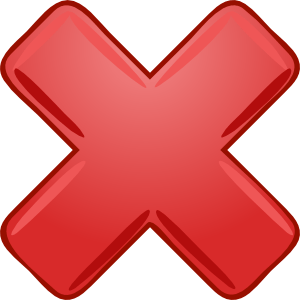 There is a need to update API once in a while, to access improved functionality. This might take additional time and resources but happens quite rarely.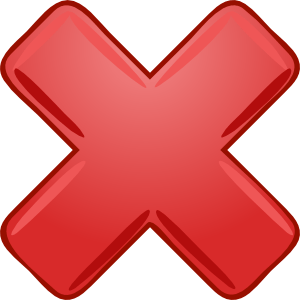 API usage can increase server load time and may require additional support by the developers. However if a publisher is used to operating many offers at the same time, they might already know how to deal with this.
Even with these few drawbacks, API, by all means, creates better opportunities for advertisers and publishers to connect and exchange data on CPI offers and traffic sources. After all, more relevant content for users comes from better selection of partners. Facilitated by API marketplaces, performance campaigns can be run in a more efficient way, with better results for both demand and supply side partners.
Conclusions
The application programming interface can be extremely useful for affiliate marketers and partners alike. It's an instrument for streamlining the process of posting, finding and selecting CPI offers. API gives additional advantages of automation, security and accessibility. All in all, it's more earnings with less hustle and manual work. Signing up to Clickky's CPI AdExchange and integrating with the marketplace via API, will bring publishers additional bonus. Top 3 earners will receive special gifts and valuable prizes. Interested? Follow the link and sign up.