November 21, 2018
Reviews: 0
Recently, we have been announcing new regions and posting lots of GEO reviews but no new offers. It's time to salvage the situation. Meet the new innovative offer – Xtrazex!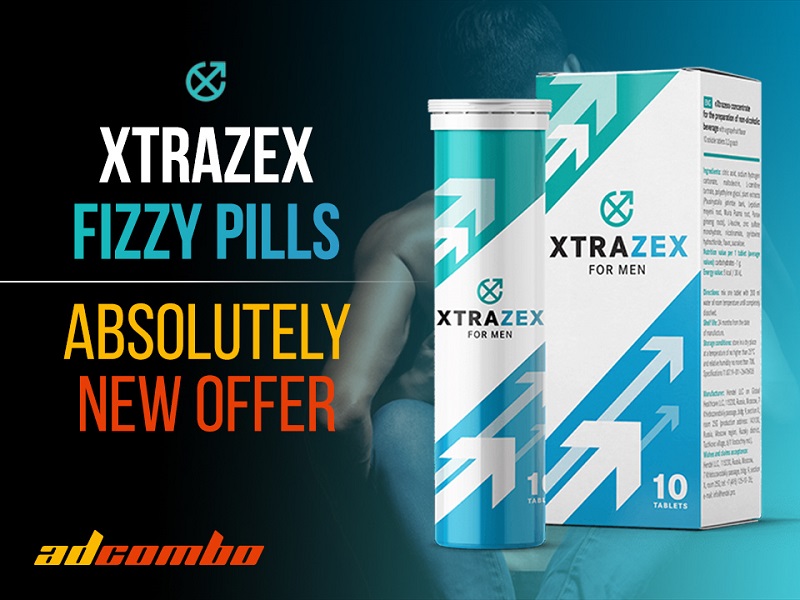 This offer is the latest thing on the male-enhancement products market. What's the deal? The absolute new format! You may find pills, gels, cream and so on but there is no such a thing as fizzy pills. And this is the main point you should focus your ads on. So, what's this product about?
Xtrazex is a balanced mix of natural extracts, which have a complex positive impact on men's body. Xtrazex contains a unique complex of aphrodisiac extracts known for their ability to stimulate sexual activity, sexual desire and increased potency: Yohimbe Bark Extract, Peruvian Maca Root Extract, Muira Puama Bark Extract, and Ginseng Root Extract. For its efficiency, it's called "liquid Viagra" 
Despite the fact that running adult offers is tougher than other verticals, it is still one of the most popular ones on the market. So there will be no problem with the ideas for your creative materials – you can draw inspiration from the old adult ads.
For your attention 14 GEOs to choose from; 22 creative landers and 23 inviting pre-landers; a competitive payout (up to $20) and all the experience of our affiliate managers. And don't hesitate to request assistance from them – they are here to help you.
So, the list of the offers:
Go on, you know that the ones who try the new offers first, have more chances to have a good profit!