September 30, 2019
by OlgaIkn
Reviews: 0
Public attention and interest is shifting from television to personal screens that fit in the palm of your hand: screens of smartphones are full of gadgets. 2019 marked a major turning point when, for the first time in history, Vietnamese people spent more time using mobile devices than watching TV. However, this trend does not mean that today's smartphone users are no longer watching TV or interested in any content built in video form. In fact, video is one of the most consumed content on mobile phones, accounting for nearly 20% of smartphone users' time, according to an eMarketer survey.
In 2019, users in Asia Pacific spend about 164 minutes a day surfing the web, while the time they spend on watching TV falls to a lower level: about 152 minutes a day. Even though mobile phones are proving to be more dominant than that, there is no indication that the level of public video consumption could drop, especially in an age where submission platforms are sluggish. show videos on mobile like Tik Tok "crowned".
Decode the appeal of video on mobile phones 
Despite having a smaller screen size than TVs, smartphones are not "less competitive" when today, they are one of the ideal environments for video to thrive. The explosion of mobile video is the result of an interaction between modern technology and user behavior.
Strong "infrastructure" - including the popularity of WiFi, the ever wider reach of 4G and the promising future of 5G - is one of the reasons for the increase in levels. Video consumption on the public's mobile platform. In EU countries, there is a direct correlation between the cost of mobile data usage and the level of video ad requests (number of video ad requests shown on the page) on the platform. Smaato. Countries with low rates of mobile data per gigabyte (like Italy, France, Sweden) often have higher rates of video ad requests than countries with high mobile data costs (such as Norway, Netherlands, UK).
As short-length videos are becoming the perfect storytelling medium, owning such "infrastructure" helps mobile phones increasingly prove their importance to publishers and publishers. advertising specialist. Gen Y (Millennials) and Gen Z are now spending more time than ever watching video content on their smartphones. According to a study conducted by Snapchat, every hour spent surfing the web, Gen Z "spent" 24 minutes and Gen Y spent 22 minutes just to watch the videos. The shorter the video, the greater the watch duration, and the "short" here is defined specifically as the videos that are no longer than 10 minutes.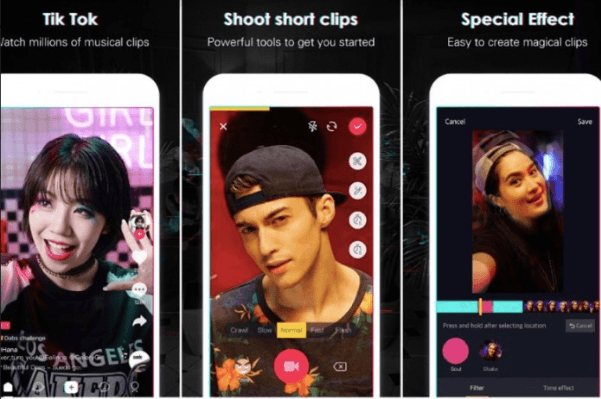 Through the same study, Snapchat found that nearly two-thirds of Gen Y and Gen Z take the time to consume short form content on their mobile phones weekly, and 40% of them consume internal content. content daily.
The era of native advertising
The trend of using mobile technology and consumer habits, all are opening the door for opportunities for marketers to "win" the hearts of smartphone users through video ads. Just the amount of time that smartphone users "spend" on video on mobile apps can also envision the tremendous special potential of natural video advertising in this day and age.
Native video ads (video ads naturally) blend extremely smoothly into the regular content system of mobile applications (mobile apps), it is not easy to distinguish them from content that is posted naturally. on the app. Therefore, native video ads help build a positive experience for users. Ads are not annoying or interrupting because they are exactly like regular posts, and the public is not forced to interact with the advertised content.
Unlock the potential of video advertising
As more and more phone applications allow the creation of natural video advertising content under many categories such as social, sports, health, entertainment ...; Brands can take advantage of this opportunity to connect and interact with a huge user base. This judgment is becoming more true than ever in the "golden age" of video presentation platforms on smartphones, as evidenced in the past year, Tik Tok honored to "win" the title of mobile application. The most downloaded free mobile app on the App Store.
In this day and age, the secret to attracting the attention of mobile users is the timing appearance with a well-invested visuals. With native video ads, a short and flexible ad with a clear "call-to-action" message for action is clearly shown to be the most effective "combo". . Users tend to interact most with promotional videos within the first 6 seconds, the level of interest decreased significantly after 22 seconds of tracking.
Native video ads have begun to receive true attention to their potential. In 2019, the budget for native video ads is expected to double.
The knowledgeable advertising experts will be more agile when they understand the change in consumer demand for content and keep up with this trend. The "rewards" received by their brands will be the attention of diverse public groups who are always ready and quick to interact with fresh promotional content. 
Don't be afraid of using new traffic sources. To Glory!