Hey Alex, I know you were a direct advertiser before establishing AffScale. Would you mind telling our readers a bit about AffScale's background, how did you come to establish your own network?
I'm here! Hello, all of you FB-killa readers. Thank you for the opportunity to be interviewed. I hope that the interview will be informative and valuable. Most importantly, it will introduce you to the world of Nutra in the Asian region.
That's right, we started in 2016 as offline advertisers in Vietnam, but we soon needed to find new sources of sales, so we turned to the Internet, specifically CPA marketing, to do so.
At that time, our call center had already opened and we only targeted large volumes of sales. We thought it was a good decision to advertise directly on networks that have established business links and already have ready-made traffic volumes. As a result, everyone benefited. We provide our partners with offers for the most popular niches that are already proven offline. We knew our audience, and our sales scripts were ready - we only needed network traffic, which we received in 2018. However, we didn't want to focus on one GEO alone.
As a result, Nutra partnered with companies in Indonesia and Thailand, which took care of building a call center, warehousing, and everything else necessary for online sales.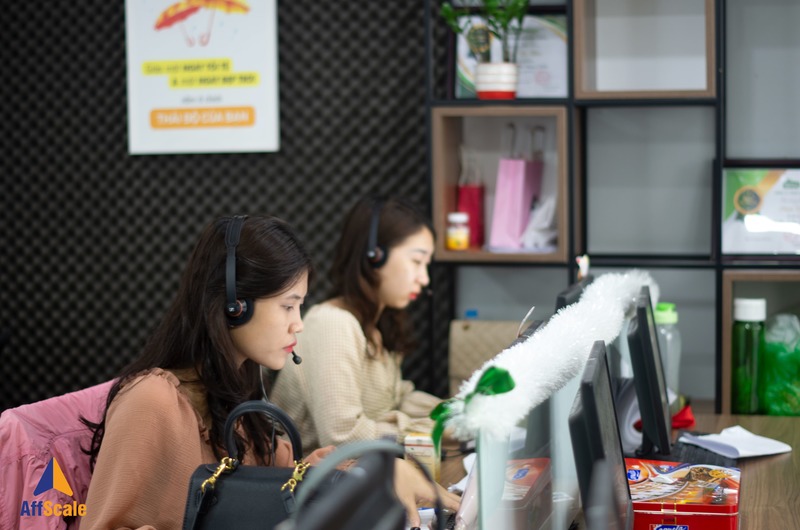 Were there any challenges when opening such a business because Nutra is far from without offers and not even replicas, many CPA networks, and advertisers were burned with this region and were forced to leave altogether or close GEO data?
Of course, we are very familiar with this from our colleagues with whom we work and who are forced not to sell their goods but use the services of advertisers, like us.
Here, everything should at least be divided into two parts - technical and legal. Programmers, marketers, logistics, call centers, etc., can all be considered in technical terms. As a legal matter, and more importantly, without the right package of documents, you can't work; or instead, they can work, but for a limited period. As a result, many affiliates and identical offers in many networks have closed their GEO data since many advertisers do not "bother" and work before the first "abuse" by the authorities.
In Vietnam, and in other GEOs where we work, it will not work according to the CIS model - a fake sender's address, threats without a ransom in the mail, fake certificates, and counterfeit documents. To comply with this strict policy, and even from the time of offline sales, all offers were prepared for certification, and government-approved documents were received proving we have the right to sell that specific offer.
The license they get for this product is for one product. For example, they could not launch five products for prostatitis under the same license and then release capsules for prostatitis under different names. The legal component of offers in Asia ensures that the advertiser will not close tomorrow. It is important for us as a direct advertiser who has entered into an agreement with third-party CPA networks. This, in turn, provides the networks with a guarantee of steady and quiet operation, a real win-win situation.
How many offers do you have that need a license? Is there a license for every GEO and every offer?
There are currently about 100 offers. Every month, we add at least 4-5 new offers. Yes, licenses are required for every product. In other words, media buyers often require permits to launch advertising campaigns, and many grids are not allowed to enter without permits, so the third party also wins, aside from us and our CPA partners.
As far as seasonality goes, how is this in Asia? For example, in the CIS, it is clear that weight loss comes in in the spring, but in Vietnam, it is warm 24/7. What about weight loss or potency?
It is seasonal, and this can also be seen by buyers who live in Asia or by advertisers with expertise in the region. As one of the chips, the slimming boom is usually between April and July, but there is one but - this only applies to the north of Vietnam because there are four seasons. For anyone who wants to flood Vietnam - a lot of weight loss aimed at the northern regions is the most important right now.
Rates in Asia are low?
How can someone have such low rates? We would be willing to pay $ 42 for an actual application on Thai. We are monitoring our competitors and there are no such rates. Media buyers with low rates seem to be only those who use third-party networks or don't value their media buyers at all. If good volumes are achieved, we are ready to share profit.
Could you please tell us about the approval of GEOs and directions - where are there more, where are there fewer?
According to the figures, Vietnam is between 38-45%, Indonesia is 40-50%, and Thailand is between 50-60%. All of this depends on the advertisement source - Google Adwords get the best response, then Facebook, then native, and then push notifications.
Is there language complexity? Is there a problem with translators? How are things going with the creatives and landing pages?
We do not have any language complexity; if it is about the support of our partners, then we speak Vietnamese, English, and Russian. As far as landing pages are concerned, they are designed by native speakers. Since they are directly involved, they know the mentality, the pain points, and the slang. The design is also drawn by local designers to ensure that everything is as good as possible.
In the case of Google Ads, we help media buyers translate creatives and keywords. We only need a list of keys, and then they are handed over to colleagues, they translate both the access and stop words. The same applies to creatives themselves.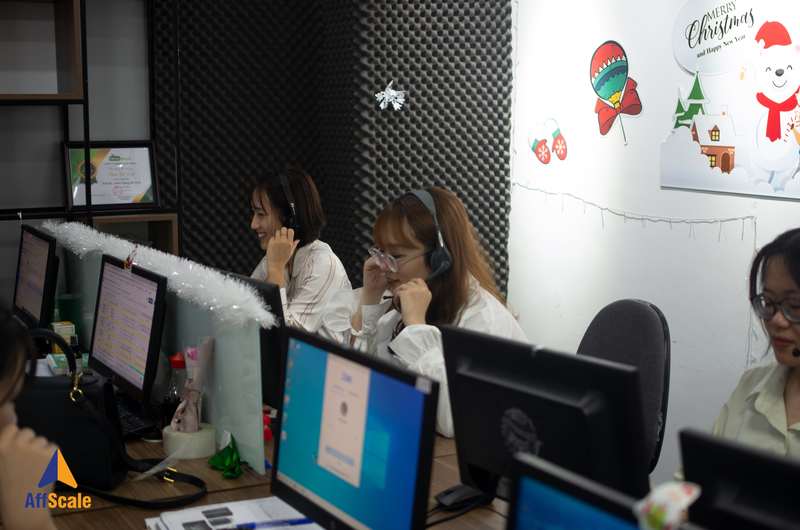 It's time to burn the springs from which they pour on Asia, is there something special?
Google Ads are of course first, followed by Facebook, MGID, and finally, push notifications. Additionally, I recommend local native grids: https://advertnative.com and https://admicro.vn - from here you can upload Vietnam to us.
Can you tell us about AffScale's betting policy? In your opinion, how does it appear, and in what manner do you decide to give out what rate?
It is simple - just research your competitors so you can stay competitive and give them a little boost. Following that, we look at the number of leads and increase the rates to make the buyer more interested in working with us.
Buyers do not want to pour into Asia because they don't understand the mentality, language, or other difficulties with creatives, translations, etc... What do you think about this?
It is only possible to experience this fear if you are working with resellers who cannot translate creatives by a native speaker. Still, we help partners to solve creatives, and in real-time, we look at offers in which part of the country "enter" and sometimes it is enough to turn off a part of the country (I mean target) to gain profit. The reseller does not have such competence but will limit himself to general phrases - eliminate the "drain" sites, it works, but as a general point in optimizing an advertising campaign.
Currently, Asia is a popular market for affiliate networks. Competition doesn't scare you, do you?
It doesn't matter who the competition is, we have years of experience and an experienced team behind us. As a direct advertiser, we have gone all the way with our call centers. Be afraid of those who have come to this region and have closed themselves with debt. Slowly, but surely, we moved from the private to the public, and now there is nowhere to hide.
Getting over the oppression of competitors means substituting the whole team that believed in you. The company's main goal is to become the best in the Asian Nutra market, rather than just work and earn money because Asian Nutra is our primary focus.
Just for now, let us talk about the team. By what criteria and keys are they selected?
In order to be successful, one needs to have talent. Thus, he must be convinced that he was "born" to do this. Secondly, we pay our employees well. Together with the first and second - it creates a psychological feeling: "I am also paid for this?" Third, we trust the employee with the part of the group of responsibilities he wants to develop. All this reveals the employee's full potential and protects him or her from the so-called "emotional burnout.".
Earlier, when you were just an advertiser, without your CPA platform, you worked only with large CPA networks. Does this mean that now only large buying teams can visit you?
In this section, we will mention our principal for supporting and collaborating with any CPA networks, solo arbitrageurs, or teams - this is 4S: service, selection, savings, and satisfaction. All four stages result in the best possible outcome. With almost all support work automated, even beginners are not left without attention, even if the partner has 50 leads today, but thanks to our 4S principle, we will work with the partner to scale his satisfaction step by step.
You have your call centers. Specifically, what advantages do I get? Many partner networks say, "We have our call centers."
Of the main bonuses, we are primarily interested in quick and high-quality dialing, because we sell our goods. Your call center can be made to work on holidays, as it was not so long ago in Thailand. You can always motivate your call center to call promptly, to change the script during traffic, to test hypotheses, to train, to educate, and all the things that outsourcing will not provide. For any refusals on our websites, the manager can always provide direct commentary - he goes into the CRM and looks over all the reasons.
Furthermore, affiliates receive advice from CC on how to "drain" traffic. There were times when the web poured wide and reached 50+. In the pixel, when they saw the leads, they learned and delivered such leads, people refused the product due to their age. After this happened ten times, the Customer Care Center responded: "Let this affiliate remove age over 50 from the targeted audience", and things have improved tremendously. The call center employee received a bonus for this. His motivation for approval is very high.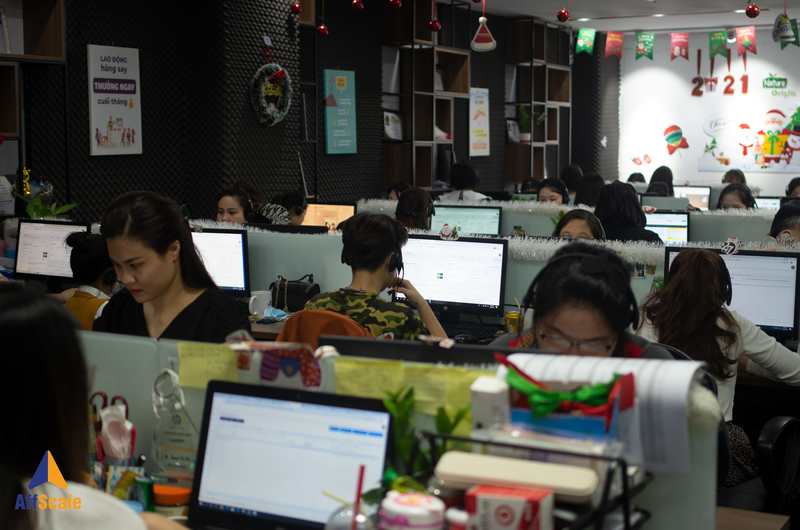 Regarding information from the call center, how quickly does everything happen for the affiliate?
Usually, we inform 3-5 days before a specific event that, for example, in HCMC, the end of the war holiday, the call center operates in the same way. When you are working with traffic, consider the locality and scope of the celebration, as traffic may "float" to either side. In a hurry, for instance, you may think something has broken or you may wait a bit longer until everything is ready. We post all the detailed information about our Telegram channel, such as information on new offers, disabled ones, which will be added soon, etc.
Thank you for reading!