October 22, 2017
by Carmen
Reviews: 0
In this day and age everyone that has any sort of business or wants to try to make money with affiliate marketing knows that social media is very important.
There are plenty of ways to help your business with social media, but one that's been heavily discussed and is the most well-known and with the most potential is Facebook.
Even before you've had a real plan you've thought about how you could make money with Facebook but probably didn't know where to begin.
But this is where we come in! We'll teach you what you can do to become an expert!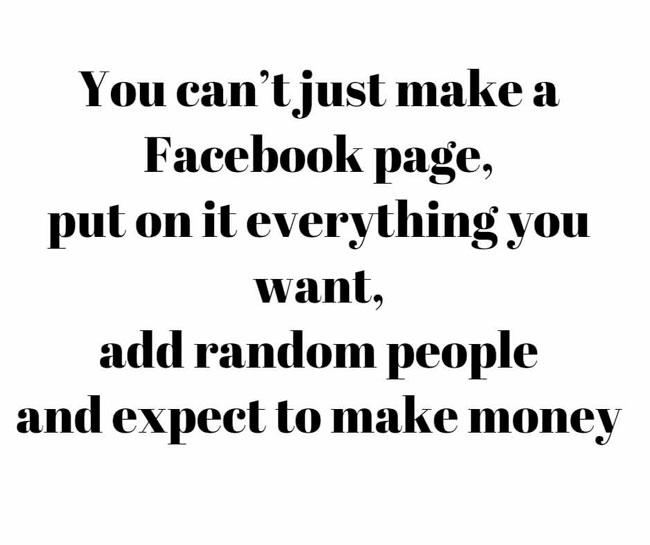 First things first - your niche
The very first thing you have to do to be able to monetize your Facebook traffic is to find your niche. You can't just make a Facebook page, put on it everything you want, add random people and expect to make money.
You have to find a niche. It has to be something that you know a lot about or something that you can research and master. The more defined your niche is, the better. You will then have the right people liking your page and they will be a lot more active and willing to click or buy what it is you are selling.
Understanding Facebook's rules and restrictions
It's highly important that before you get things started you make sure you know the rules of the game. This means that you have to check all of Facebook's restrictions and rules and see which content is banned from this social media website.
There are some things that will get instantly banned if you post them, like for example everything that is considered by Facebook and other users as containing nudity or disturbing content of cruelty and other malicious behavior.

You do not want to risk having your content taken down and your account and page being closed indefinitely. Every single time your page gets closed or restricted you are losing users, clients and money, so don't risk it.
What is more, every country has its own set of rules of what is and isn't accepted and depending on which country you settle on marketing to you have to take these rules into account.
If you are targeting various countries, then you will have to work even harder to create content fit for all of them at the same time.
The rules of each country will affect the niche you've chosen as well. There are some domains which are off limits in most places. We're talking about the adult industry, the gambling industry and even the dating one.
You shouldn't take any actions before you have understood every rule and have studied the market to see if there's room for you.
Offers, verticals and market research
It's really important if you actually have a product of your own OR if you are going for affiliate marketing. Getting your own product can be really time consuming and it can also cost you a lot of money. Even those that have a great idea for a product you will have to invest a lot of money in the beginning.
From a few thousands to tens of thousands of dollars you will have to have a big budget as well as wait a couple of months until you have your product and business up and running. You also have to think about the distribution of the product, a warehouse to keep the product in and even a call center for when the customers have questions of issues.
If you don't have your personal product you will have to choose your vertical and then go on to find what offers are available and which of them could work for you. Deciding to become an affiliate is the easier and cheaper way to go. The easiest way is to test and find the best product to promote from an affiliate platform.
You will have to research the market and see what works, what trends are currently in place. If you can do a broad study and find something that has been trending for a long time and has the potential of an evergreen then you're set. You want something that can work for a long time.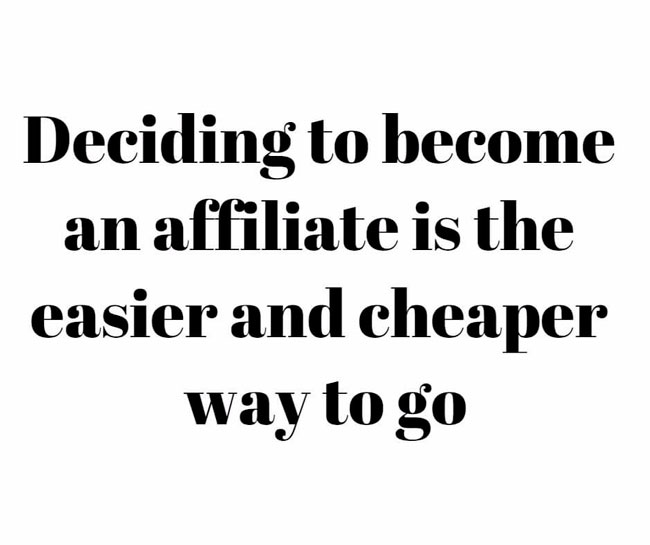 E-commerce is for beginners
The easiest way to start until you are no longer a beginner is to stick to the things you know and understand completely. This means focusing on real products. For example, convincing people to buy some things on the internet and have them shipped to their home is a lot easier than convincing them to try new software or subscribe to something.
People are more likely to want to buy something they can actually keep and they know they need. This is why e-commerce works best for you in the beginning, even if you might not make as much money. There are plenty of things that sell great on Facebook like wonder-bras, black masks for blackheads, gold masks, diet pills etc.
Learn how to make prelanders
Prelanders will be your best friends. These can really help. Sure, they will take quite some work because you have to make one for every single product you are trying to help sell. You can also use default pages but these get banned quite often because a lot of affiliates send Black Hat traffic to them. This is why prelanders are your best option at the moment.
You have to buy a domain and create your prelanders. For every product you need a different version. Make it catchy and convincing. Don't forget to have cookies, terms and conditions as well as a return policy.
The better you prelander is, the more chances you have of people actually buying something. This applies to every kind of marketing and no matter where you are trying to sell, prelanders work great, not only for Facebook.
If you want to make sure people are buying, you have to make them feel special. This means putting a countdown on the offer, letting potential buyers know that there are only a few products left and that the offer is about to expire to make them speed up the process of decision and buy it.
Check out Charles Ngo's guide to how to create amazing prelanders and get your prelander tool Here.
Optimize everything
It's important whether your Facebook page is just at the beginning and growing or if it's already quite large and has been around for some time. If it's old then you should make sure to let things sink in slowly and update the users about the changes that will happen. They should have all the information available before you start trying to make money off them.
If the product you will be selling isn't that popular yet, you must give the users some history and facts on it and even some recommendations from someone they trust, like a local celebrity.
When a product was marketed to the same audience but with different campaigns, one involving a local celebrity (right) and the other one an international celebrity (left), the performances of the ads were quite different. Below them you can see the landing page of the product.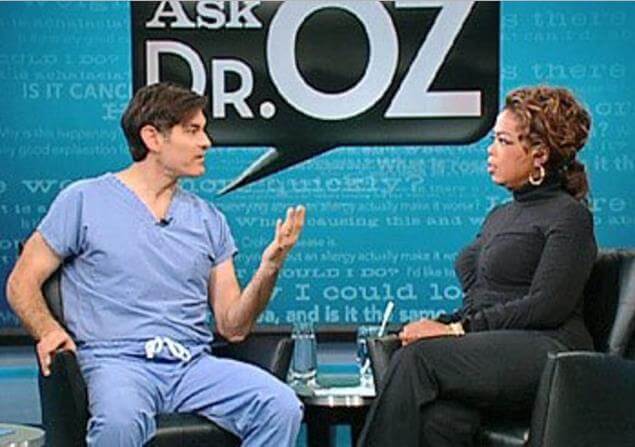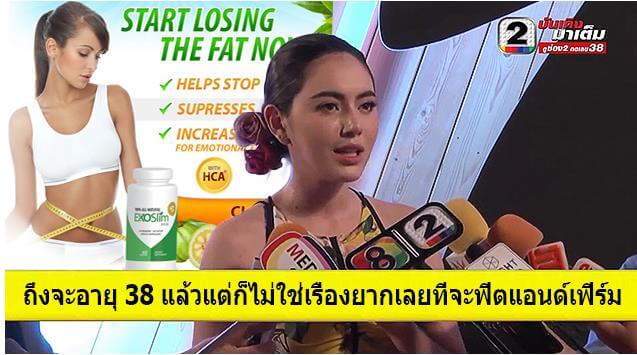 Shockingly enough, the local celebrity did better than the international one. The CTR for the local celebrity campaign was 70% higher than the other one, with a lot more people deciding to go to the "sale page" and it also had a 15% higher CR%.
You should make sure that you never break their trust because if they do not trust you they will not buy anything from you and they will unlike your page and move on.
When you take a page from 0 and start building it up it might be a bit easier because you can start marketing right away without having to worry about losing any users. If they are there then you can be sure that they like what you do and agree with it.
But before you can get people to like your page you have to optimize it and make it clear what its purpose is. The landing page is really important and you want to make sure that you make everything really easy for the potential buyers.
Use all the tricks you have to improve your landing page
Get a flat design landing page, have a call to action on the top and a sign-up form on the upper right side. The sign-up form can be sticky and scrollable. The most important information should be at the top and at the bottom, preferably on the right side. If you have any special information like refund policies and free shipping, for example, they should be easy to see from the beginning.
Studies show that when they open a page people usually look first on the top left side and then glance over the top of the page towards the right part. Therefore, all of your important selling points should be easy to see at first glance. By the time the user has read the upper part he should have a basic understanding of your product and on the right side at the end a call to action for conversion (sign up, order form). Order or buy buttons can also work in the middle, but never on the left side.
You must keep in mind that most users tend to bounce from your page in just 15 seconds. The time-framevaries from industry to industry, but that's the average time.
Try a 5 second test. You show your page to a user for 5 seconds and ask them to answer a couple of questions about your page. If they can't tell you the most important things about your page and product then you should rethink the entire thing and start over.
Look at the picture below to see an example of an ad that passes the 5 second test and works.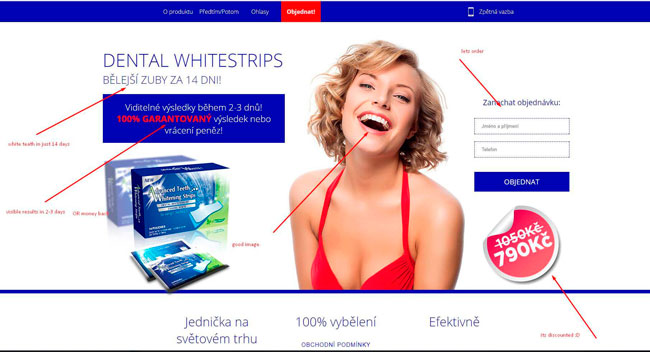 Get free widgets for you landing page and make sure that you don't forget anything that could help you. Make sure that everything is optimized and can be easily accessible from desktop computer as well as from mobile devices.
If you've chosen a tier 2 country for your marketing campaigns as a target then you should use the language that those people speak, don't just stick with English for everything. Not everyone speaks English and people will be more convinced by something in their native tongue.
If you don't know that language hire some translators, you can find ones that do a good job, and are also cheap, on freelancing websites. Give fiverr.com and elance.com a go, they have a lot of professionals that can help you.
Know your audience
For your marketing campaigns to have any effect you have to know everything about your audience and cater your marketing to their needs. This means that you should know what age groups they are and what gender, as well as what operating systems they use.
So, if you want to advertise on mobile devices something for a younger audience everything is fine, but if what you want to market for an older population then you can't use the same ads as you would use for the younger people and it's important that you optimize for desktops and not for mobile devices. Not as many people of the older generation use mobile devices to order things so they won't really need this optimization, but for younger customers it's vital.
A great tool you can use is AdEspresso. You can use it for free for 30 days and you don't need to put in any credit card details until your trial expires. You can choose whether or not to use it and pay for it after the 30 days. This tool can help you split campaigns and make ads to cater for different types of target audiences.
This tool is great for testing purposes. Instead of creating ads with different texts one by one, AdExpresso lets you add several headlines and multiple ad texts and then creates tens of ad versions at once. They also offer a spy-tool that grants you the option of seeing the competitors' Facebook ads for free so that you can find inspiration. Check out the competition HERE!
Those that have many campaigns at the same time which they want to test should go for another tool that works with google analytics as well. The optimizer will make sure that everything works fine even if you do not have the time to optimize each one of them. 
How to actually do it
You should keep your eye on Google Analytics and Facebook Insights at the same time and make sure that there are no major discrepancies between them. If there are you have to try and understand why this is happening and what you are doing wrong.
Whenever you want to advertise you should always have in mind that nothing works without A/B testing. You need to create ad groups based on age, sex etc and then create separate ads for each group.
The first week for each ad is the test week. You make a lot of different ads and don't target that deep. 20 to 30% of your results might surprise you. The next week you go deeper with your targeting.
With every new piece of information you gather, you leave out some of the ads and redo others. When you see that one of them is doing better than the others you increase the budget on that one, but you don't go from 1 to 100 instantly, you do it gradually. You don't know how it will scale up and there are infinite pools of possible clients.
Facebook will take money for clicks and a lot of the people that see your ads and click on them might not buy anything. Make sure to keep your eye on your ROI and see what percentage is good for your business.
If you have a shopping site you might also want to try Remarketing and show the customers ads for products that they have previously seen or bought.
If you are ready to start monetizing and really make money with affiliate marketing then sign-up here and get started!
Create an account in 1 minute for free and become more smart than others in 1 month with Affbank community!