Certainly, such wide-scale events would never pass by the advertising sphere (it would rather be included in it). Certainly, there will be people who would try to make money on this. Certainly, they are already doing this. And, certainly, we will describe everything in detail.
Background
I'm not going to tell you that the whole world has gone crazy because of the coronavirus, whether there are real reasons for this or not. That is not the point now.
The famous actor Tom Hanks and his wife Rita Wilson suffer from COVID-19, and that is a fact.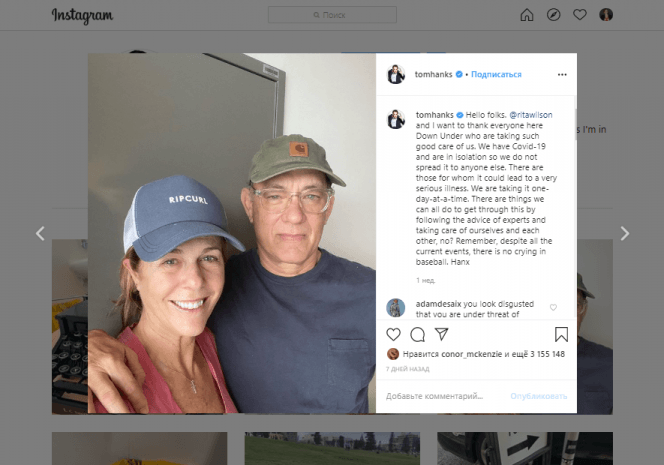 And at that moment the affiliate's souls flew up to heavens.
I want to emphasize that the YoSA team and me personally are truly sorry that the actor and his wife have catched the virus. We hope that they will recover soon.
And now straight to the case 
Tom Hanks coronavirus disease is being used for advertising purposes, which is not surprising.
Firstly, many people love and adore him. People will read and repost news about his disease. People will feel sorry for him and express a lot of emotions. The key moment here is namely emotions.
Secondly, the buzz about the coronavirus plays an equally significant role. If it was for another disease, cancer, for example, the boom would not be the same for sure.
That's why, it is quite expected that there are tons of posts like this on Facebook. For the moment, we have analyzed only this network, but we are sure, that all social platforms are already hyping on the news.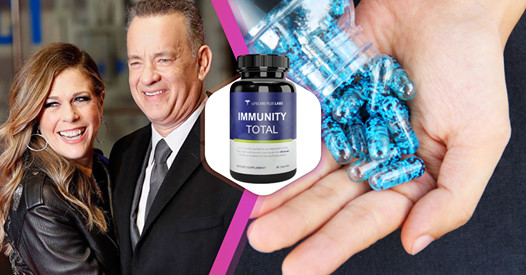 "Gundry and Swiss University did great developing Immunity Total for prevention and people affected like us" — Tom
So, while we were quarantining, Swiss scientists (strange that they weren't British) had already come up with a cure for the coronavirus. Tom Hanks was cured, and he has already managed to give an exclusive interview to BBC News. Awesome move (no).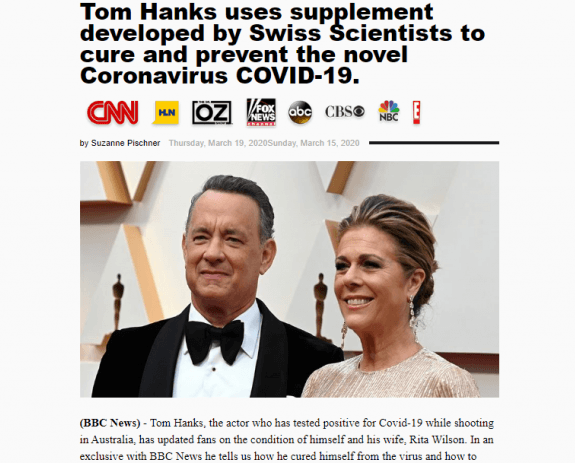 By the way, this Immunity Total, which is demonstrated in the new coronavirus medicine wrapper, is in fact the same Keto. Surely, they haven't put much thought into this. They might be geniuses or complete fools: sometimes it's hard to tell the differences.
What about adds
Here they are, ready for you to use. 
Title — "ImmunityTT Totally eliminates it. Kills it. Deactivates it. " — Tom Hanks
Description — Swiss Scientists develop ImmunityTT for everyone — Strawberries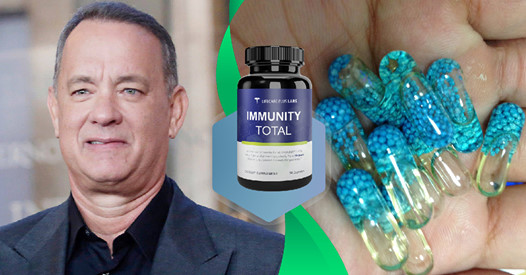 Title — Tom Hanks offers some good news about his recovery and endorses Immunity Total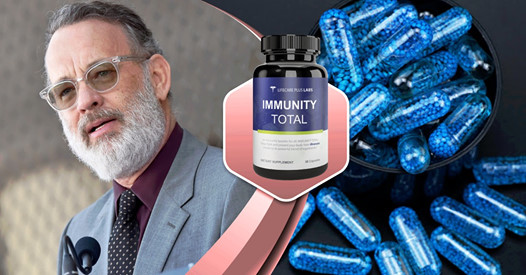 Title — Made in Swiss laboratories, Immunity Tot assists people affected and prevents anyone from getting it in the first place.
Description — A great recovery: Tom H. endorses Immunity Tot — Cheesecake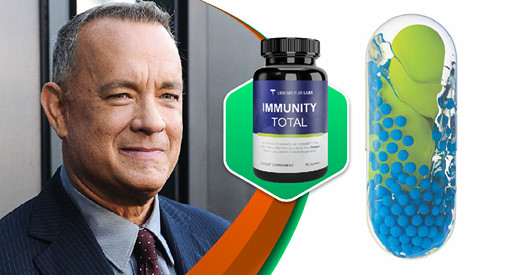 Title — "Immunity Tot Totally eliminate it. Kills it. Deactivat es it." — Tom Hanks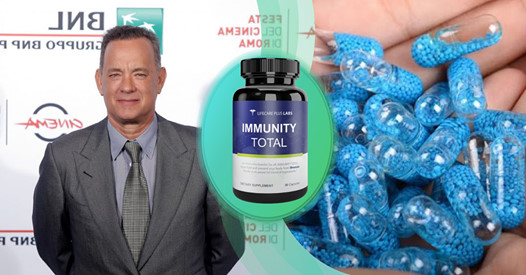 Title —Tom Hanks stuns internet with his recovery using Immunity Total
Description — A program for prevention by Swiss Scientists TOSSWARE Shatterproof Pint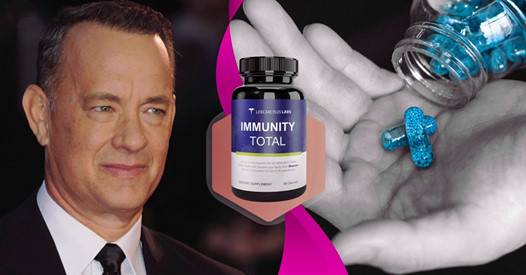 Title — Tom Hanks, wife Rita Wilson released from hospital after recovering with Immunity Total
Description —  Immunity Total treatment and prevention goes worldwide — UNO Card Game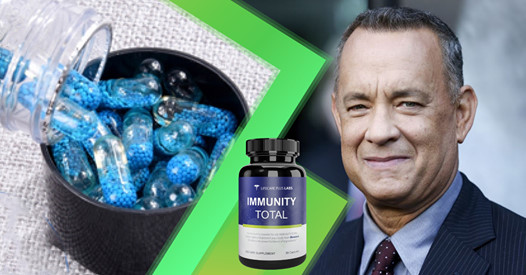 Title — Tom H.: «The symptoms are completely gone after using Immunity Total"
Description —  "Immune system fought it off using this" — Tom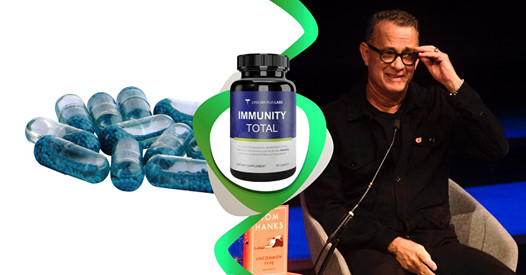 Title — Over the weekend, Hanks shared updates on their recovery using ImmunityT.
Description — ImmunityT: cure and prevention — Kleenex Ultra Soft Tissue
Nota Bene
Such posts appeared 2 days ago. They collect cool feedback: they are eagerly posted and even commented (it's all about emotions, remember?). However, two of the posts have already «died». Facebook will find out about this stuff, and launching advertising campaigns with such creatives will become much more difficult. So hurry up.
What about other sources? 
We'd gladly share this. 
We launched on these GEOs (in descending order of quantity): France, Austria, Spain.
There is a money page too. It is made in the best tradition of offers that claim to be medicines. With the expert opinions and the star as the main component, it seems to be trustworthy. In fact this is a star approach, which we have already described a million times, but with the addition of others methods.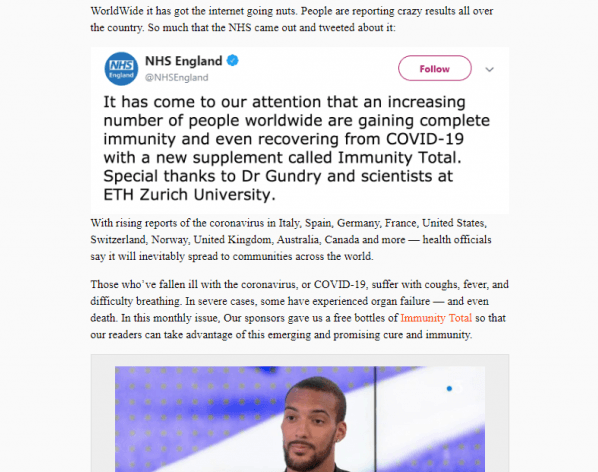 There is a money page, I'm ready to share
Write to Telegram: @ADM_privat
If you need all these adds in one archive (probably you are too lazy to download or it doesn't work), you can also write to me: I'll send it if I am in a good mood.
Nota Bene
We do not give recommendations regarding which affiliate program to choose for this offer. Sorry, but believe us, there are good reasons for that. We will come up with the solution for this soon so we can give you as much information as possible.
If it happens that you have some valuable information, you can share it in the comments: we will be thankful.
What we have as a result 
Sensational theme of coronavirus – one.
A bunch of emotions around the famous person being ill  – two.
Panic, empty shelves where pasta and toilet paper should be, daily reports of another case of coronavirus infection, perhaps there are already justified global panic – three.
There are a lot of opportunities to earn money on this (if you regularly wash your hands and use an antiseptic, of course).
Pay attention
YoSA project in general and me are NOT supporters of speculation on the general panic and the theme of coronavirus. We give you ideas, the rest is on your conscience.
We wish all health and profit!