March 07, 2018
Reviews: 0
When searching for the best way of earning income online, publishers inevitably come across affiliate marketing . It provides a convenient way of receiving passive income by promoting products and services from brands in various industries. As a rule, advertisers and publishers are connected via an intermediary — an affiliate network. While it's possible to connect to a brand directly and agree on the terms of affiliate marketing, usually all parties choose to work through a network.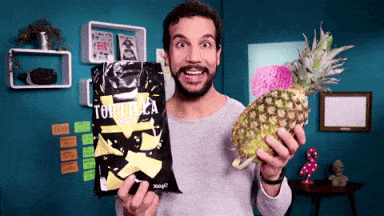 Networks facilitate the interaction of advertisers and publishers by collecting a database of available offers, organized by category and popularity, and handling payouts. Affiliate networks often provide reporting tools and analytics as well.
There are dozens of affiliate networks on the market. Some of them are adapted to mobile and work by CPA, CPC, CPM, CPE and various other payment models . However, the most widespread commission type is CPI , when advertisers pay for each app install completed by users.
For choosing the right mobile affiliate platform, publishers need to find out whether the prospective partner has all the required services. Before signing up to a network, make sure you find answers to all of the following questions.

Does the affiliate network work with direct advertisers?
This is one of the key features of a reliable affiliate network that provides high quality of service. If the network works with brands directly, there are more chances of better payouts for publishers, because less earnings will be lost in commission payments. Reputable brands also tend to drive better engagement rates, as their offers are more attractive to the audience.
Publishers can extract some more insights from the list of advertisers that work with the chosen affiliate program. It is possible to make assumptions about the categories in which the affiliate network is particularly strong and whether they match the publisher's profile. For example, if the network has many offers in the Health and Beauty category and the publishers is mostly concentrated on Home and Garden, that's obviously not a good fit.

What are the terms of payments for publishers?
Knowing the payment conditions is very important for choosing the right affiliate network. Find out what is the declared payout period: weekly (payouts made once a week), net 15 (once in 15 days), net 30 (once in 30 days). Sometimes affiliates receive income only after a verification period has passed.
Reliable partners don't delay payments , so the main goal of affiliates is to find a network that handles payouts in timely and precise manner. One of the ways to discover the history of an affiliate network is to research it online. Carefully read the reviews left by other publishers to learn if the affiliate network pays regularly, if there are no problems with receiving money and whether affiliates work with, choose to work with this network.

What is the payment model of the network?
As it was mentioned before, affiliate networks can work by various payment models. However, only three of them are dominating the market: cost per install (CPI), cost per action (CPA) and cost per thousand impressions (CPM). There is no one answer to which is the most lucrative payment model, because each of them has its pros and cons. It is worth finding out what is the payment model of the chosen platform, to be able to optimize traffic in accordance with advertisers' requests.

What do other affiliates say about this network?
Publishers tend to write honest reviews for the affiliate networks. Doing a little bit of research on the industry forums or listings, such as Affbank, can help gather basic information on the network, get an idea about the quality of services provided and the problems that affiliates can encounter with this particular partner.

What types of offers does the network provide?
Some networks have specialization in certain verticals , while being less capable in delivering offers in others. It is advisable to check the types of offers and offer categories before working with the chosen network. Find out which geos are preferred at the particular affiliate network to know if those are good match with the publishers traffic.

What level of service can you get from the network?
This might be the most important factor in selecting an affiliate network: the quality of service provided by affiliate managers, who ensure that publishers fulfill their earning potential. Surely, experienced affiliates would easily navigate the network without additional help, but for those starting out , having a dedicated manager to help with generating revenue can be extremely useful. Research the services that the affiliate network provides before signing up. If there is no manager to back you up, check if there's a support team to walk you through any issues you might encounter. It might be that the network runs only a self-serve solution — be aware that this type of service works best for expert affiliates .

Are there detailed offer descriptions?
To be sure that you'll be able to earn from the offers provided by the network, you need to check if the offer descriptions are full and detailed, there is all the necessary information on the KPI set by advertisers and the description of how the results provided by the affiliate partner will be achieved. If the affiliate network displays offers that have vague, inconsistent descriptions and you're not sure how to interpret the goals of the advertisers , it's a clear warning sign. (!) Working with such offers can be risky for your traffic.
Recap
When choosing an affiliate network, it is important to take into account all the features, mentioned above. A reliable partner combines excellent customer service, professionalism and consistent ROI. While there are some less important features of an affiliate network, for the best results check if your chosen platform can offer the following:
- Direct advertisers work with this network
- Good brands choose this network
- There are offers in multiple categories , which fit the publisher's profile
- The offers have detailed descriptions and clearly set KPI
- The terms of payment are clearly defined
- The network conducts payouts in timely manner , as evidenced by other affiliates
- The network enjoys largely positive reviews from the affiliates
- There is a clear definition of services that the affiliate will receive : whether it's a dedicated account manager or support service
- In case the network is fully self-serve , and therefore is adapted for more experienced users , it is transparently stated on the website.
In conclusion
Doing a research of the affiliate networks before signing up to one is essential for achieving great results in the end and receiving sufficient income. With a reliable partner, it is much easier to participate in an affiliate program. Publishers can be sure that the offers they select will not harm their traffic, but let them earn more instead.