December 05, 2018
by Ally
Reviews: 0
Under the mistletoe is where the magic resides. One of the greatest Christmas miracles happens each year wherever this enchanted shrub appears. Countless couples have been forged under the spell of the mistletoe, but random holiday flicks probably top these numbers by a long shot.
This December, ClickDealer offers you the opportunity to harness that magic and turn it into massive bonuses to your campaign revenue!
The system is a little different this time around. Your bonus tier will be defined by the revenue growth you demonstrate during the month across ALL DATING OFFERS. Otherwise, it's pretty much the same model you are used to. Here's the grid: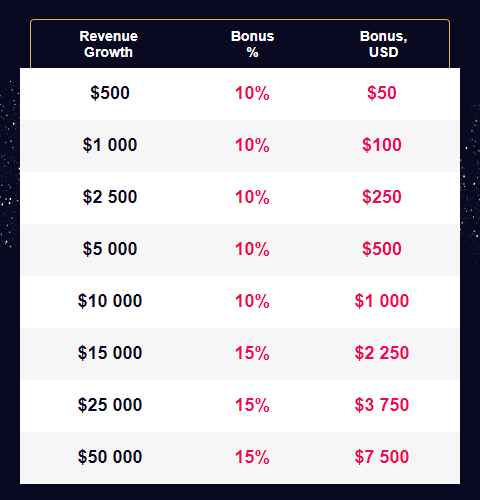 *Your total number of leads across all of the program's offers in the following verticals determines the bonus sum: 
Casual Dating / Casual Dating, Mobile Site / Mainstream Dating / Mainstream Dating, Mobile Site
*These bonuses don't compound but replace each other as you reach the next volume goal.
*Bonuses will be tallied up Jan 10th and paid out according to your payment cycle.
*Only validated leads are accounted for in the bonus program.
The objective is as simple as it gets – get more people together than last month, using the festive magic as a catalyst.
Another one is our CASHBACK program for WL and TOP Performing offers! Get 10% back for your spend as long as it exceeds $500 and goes towards the following offers that you can find on Affbank:
*You will get notifications on further list updates.
Hurry to get the most from this opportunity and enjoy the rewards!