Case Study: TraffCore Smartlink platform with RichAds ad network

Period: September 6, 2021 -September 15, 2021
Goal: get positive ROI
Monetization platform: TraffCore
GEO: Czech Republic, Slovakia, Croatia, Spain,
Hungary, Switzerland, Romania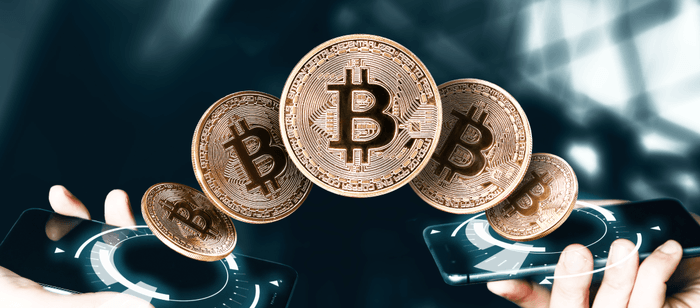 Сhallenge
I found an advertisement for a new affiliate program on the Internet with offers from my target verticals (dating/crypto/sweepstake/ betting). There are already dozens of such affiliate networks on the market, but I sometimes try to allocate time and budget to start something fresh.
On the main page of the program, they promise exclusive offers and daily payments from $1. Okay, let's check it out. I usually expect to spend $100–200 for a primary test. Push and pop traffic is cheap formats, and my verticals have low payouts. This is enough to preliminarily evaluate the CR for offers and the quality of the CPA network.
Registration without unnecessary fields, meticulous approvals with questionnaires, calls, statistics is a big plus. All offers are available immediately after registration. They do not have separate offers, only smartlinks that can be adapted in the builder.
Solution
Since most geos offer not very high traffic volumes, I chose a trusted large source — RichAds. In addition to the volume and quality of traffic, there is a fast approval of campaigns 24/7 and responsive support that help with useful insights.
Basic Campaign Setup
Offer: CPL crypto Smartlink
Budget: $200
Devices: Mobile & Desktop
2–3 pre-landing pages for 1 offer
GEO: Czech Republic, Slovakia,
Croatia, Spain, Hungary,
Switzerland, Romania
Before the Start
In all crypto affiliate networks, CPL offers are opened only to trusted partners after checking the quality of traffic. These are dozens of leads (from $250 to $1000+) with payment for a deposit, so you need to spend a rather big budget. I checked with the manager and got access to work with crypto on CPL. They also gave me a list of geos that are now in the top by CR: CZ, SK, HR, MK, SI, ES, HU, CH, RO, BE, BA.
You can choose your vertical, traffic type, and platform. I liked this approach because smartlink at the start will no longer sort out non-converting combinations for a specific flow of each webmaster. This will speed up optimization and save traffic costs. In the vertical settings, I noticed "Crypto CPL" (the payment for applications, not for deposits like everywhere.
Before launching, I always recommend checking with the traffic source whether everything is okay with the campaign settings. Also, you can ask what is currently relevant for verticals and geo. For example, RichAds managers gave me the list of current geos in the crypto vertical.
Offers For Tests
Based on an initial budget of $200 and average payments for these offers ~ $10 (depending on the country), I chose 7 countries for the test. I was going to buy traffic for each country at the cost of two or three leads for a preliminary test and then continue working (or not) with the most profitable geo.
I chose countries (, SK, HR, ES, HU, CH, RO), set up a crypto smartlink, and began to study pre-landers for these geo using VPN. They turned out to be the most typical for crypto. But the application form has a lot of fields, and the flow does not look so simple anymore.
And here is how the application form looks like.
Preparing Creatives
For this vertical, we used standard approaches:
"Invested X, got XXX!"
"I earn €1000 a day"
Standard triggers, standard luxury attribute pictures, cash stacks, attribute and stack combinations are used. Since all geos are in Europe and the currency is everywhere in the euro, I only used the same pictures and translated texts. I made 8 creatives for each country.
Here are some examples.
Initial Settings and First Results
Before launching, I once again contacted support, named the campaign numbers, and asked to check the settings as well as give a couple of recommendations for a better start.
I was recommended:
to target only the "Premium" group, that is, new subscribers (1–7 days) to get a high CR;
to set maximum bids;
to include models of late Android versions (6–8). Although this point seemed controversial to me, I decided to set everything up as prompted by RichАds and launched campaigns.
In campaigns, I set a $25 limit. As a result, in some campaigns, I spent up to $40. This must be taken into account in advance.
Campaign Optimization
After launching, the favourites among geos were identified. These are Slovakia and the Czech Republic.
As you can see, Spain has not converted at all for me. It will be possible to return to Croatia and Switzerland later and further optimize it. And we can work with the Czech Republic and Slovakia now.
1.Adding non-converting sources to the blacklist. There are still few of them on such a small amount of traffic. According to Android versions, there is a tendency for new models to convert worse, but there is still not much data. So far, we will not disable them now.
2.For the rest of the targeting options (connection, browser, device), there are no obvious optimization possibilities yet. Now we select the push notifications that gave the best conversions. In our case, these are bundles of bills in hands.
3.We slightly change the text variations, add emoji, look for similar bright pictures. Then we make new campaigns taking into account the previous settings and launch.
Results
As you can see, with updated creatives, the campaigns immediately became green, and due to two positive geos, the overall ROI became positive as well. Then, you need to scale, not forgetting to monitor the websites in the source, which don't convert and waste the budget.
As it turned out later, CPL crypto SmartLink data does not depend on call centres, which is why the lead form is so overloaded with fields. But thanks to this, you can run campaigns 24/7, picking up the best traffic in the evenings and on weekends when standard crypto offers do not accept leads. And the bidding in the network along this vertical becomes less competitive.
Performance on TraffCore:
Clicks: 3813 CPC: $0.11
Offers' payouts: €8 — €11 ROI: 18%
As result, I understood that traffcore.com smartlinks provides me the most profitable offers accordingly to my traffic source.