Hello everyone, it's a CLICKLEAD.RU team
Since 2016 our team has been trying to do everything possible to ensure your comfort and profit stable growth. We also try to do impossible.
Today, we are presenting the impossible thing that we made possible - our own CPA-platform - CLICKLEAD!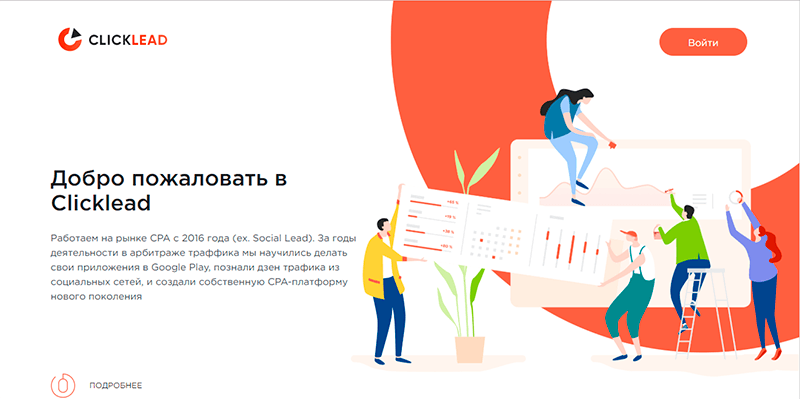 In 2016, we started our journey with AFFISE, and we are so thankful to these guys! But it's time to take another step forward and meet the criteria of a leading company in the CPA-market. We have taken into account all of your previous wishes and we are ready to see new ones, but now we can implement them on our own CPA-platform. So, let's get started!
Main page
On our main page you can see the general statistics, a side menu with access to all the functionality of the CLICKLEAD affiliate network, new and top offers, as well as a convenient way to communicate with your personal manager. In addition, now it is even easier to order a payment, as well as to track its status :)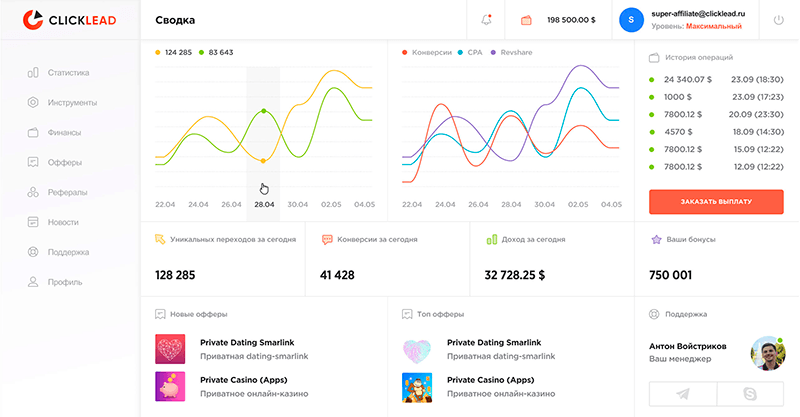 Offers search
We have heeded your requests and have implemented a native search for offers by all options: name or ID, category or country, traffic source or payment method. In the Offers tab you can search, using any of the suggested filters. You don't need to look through all pages of offers or recall "what was the name of that offer from Germany" :)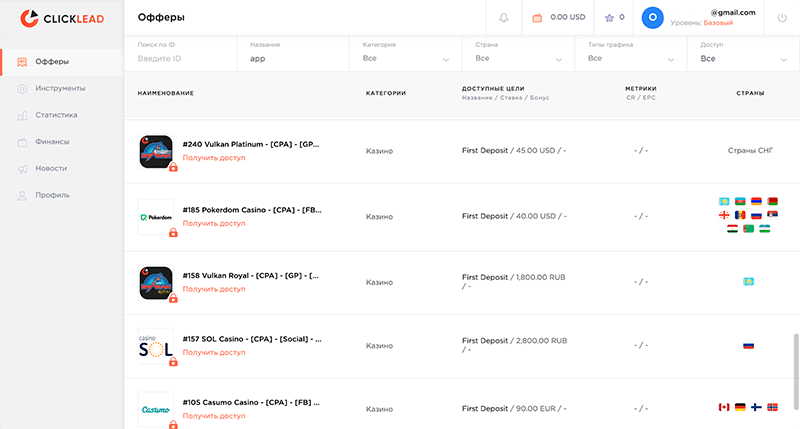 Creating a traffic flow and source.
In order to start working you need to create a traffic source. To do this, open "Sources" in the side menu and click "Add". After that, you will have access to all the functionality of the platform related to traffic, flows and postbacks.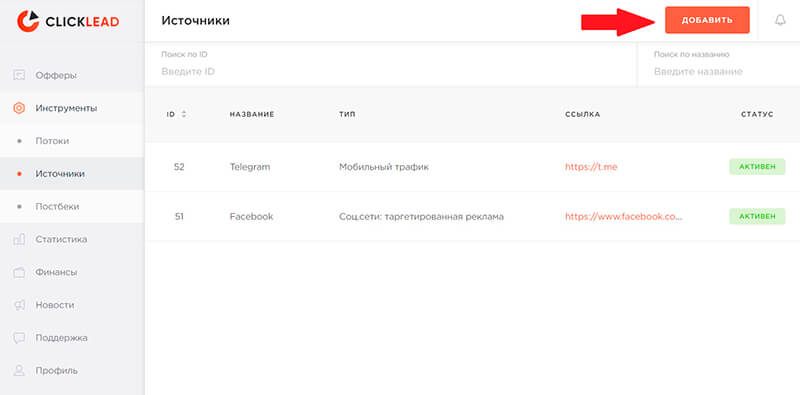 You need to do this only once for each traffic source, so later the system will know what you are working with and will automatically connect them to the appropriate offers.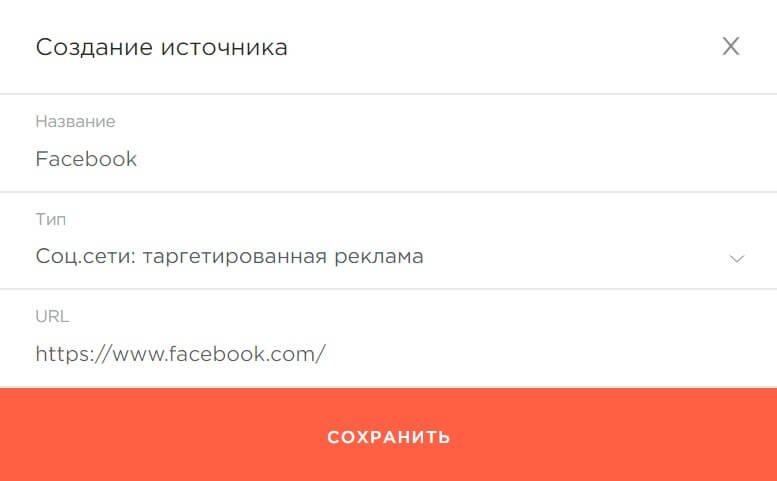 The most difficult part is over, so now we can proceed directly to the launch of campaigns.
We have to find the offer we need. Each offer has a detailed description of all conditions of working with it. We recommend studying the offer description carefully, we tried to describe everything, but if you have any questions, your personal manager will help figure everything out. We'll make sure managers do it with pleasure :)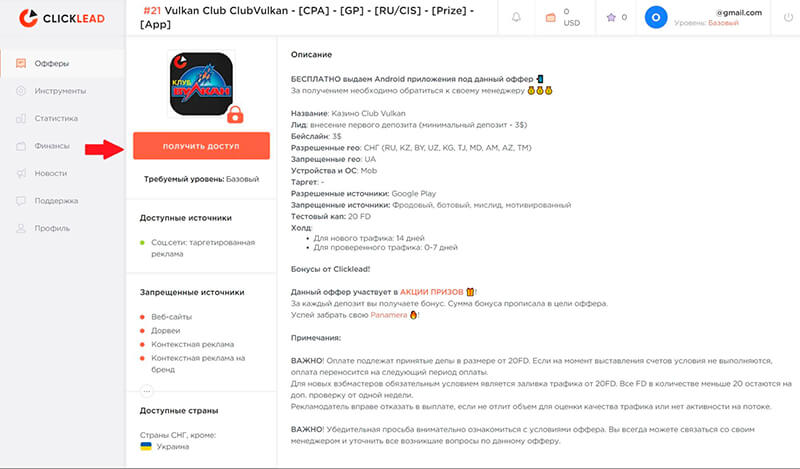 If the offer is private, then there will be "Get an access" button and a lock on the offer icon instead of "Get a link" button. Just press the button, answer a couple of questions, so we do not distract you from traffic arbitrage, and we will connect you :)
So, you have raised your level and private offers have become available to you, congratulations!
Now, to start, you only have to press "Get a link" button, specify the flow name, select the traffic source from the created ones and the landing. If you need a postback or trafficback, you can set it during flow creation or by returning to the "Tools" section.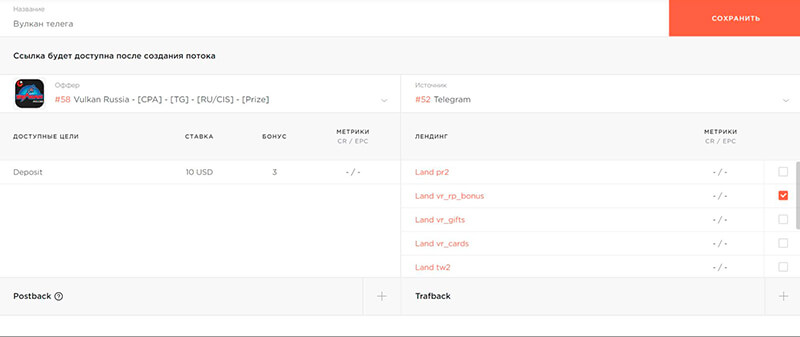 When the settings are done, press "Save" and a link to the flow will appear in the "Flows" tab.

Our developers have done their best to make your work with traffic comfortable. Onwards and upwards :)
Statistics
The secret behind webmaster's success is working with data. And we worked especially well on this section.
The statistics section is implemented in details, which contributes to a detailed analysis of all traffic flows, and therefore to the effectiveness of your advertising campaigns. We implemented the capability to collect and combine data in the desired sections. After customizing a specific section for yourself, you can save this set of filters. We were inspired by the presets for photo software, but that's a whole other story:)
So, to use the saved set of parameters when you want, just click "Settings" and select the saved set. You can hide or call out filters by clicking on the icons in the upper right corner of the screen.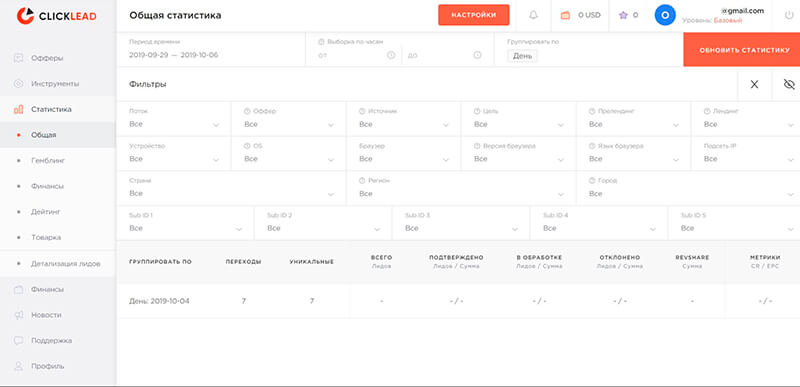 In order to help understand your leads thoroughly, we have implemented the capability to view data for each lead in statistics. You can see the detailed format on the screenshot below.

We have not come up with a more profound analytics yet. But we will be inspired. We promise!
Finance
The Finance section is as important as the statistics section. Details of the each payment, ability to filter data by any convenient format: by payment date, by amount ranges, by currencies and by wallets. We worked to ensure that the money flow was available and detailed in full. You can filter payment information even by a specific offer.

In order to receive payments, you just need to specify the wallet (WMZ, Qiwi, ePayments are currently available, other methods are performed on request).
We take over all the fees, regardless of the chosen payment system.
CLICKLEAD is a good way not only to earn, but also to save on fees.
Please note that payment is made for leads approved by the advertiser.
For entry-level webmasters the payments are made every 2 weeks on Thursdays.
For qualified webmasters the waiting time takes 1 week.
For webmasters who have reached the maximum level payments are made by requests :)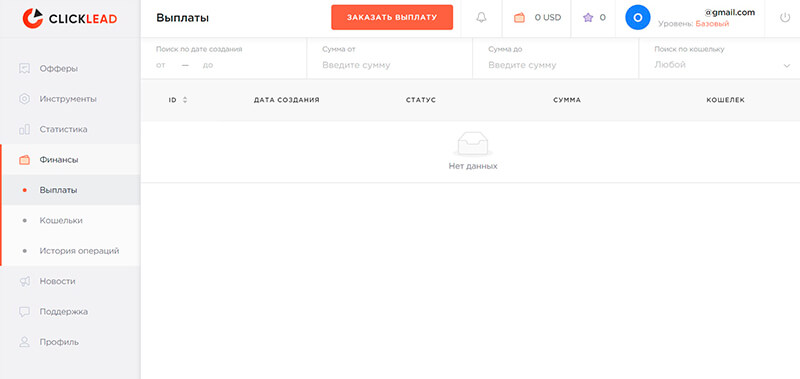 Support and other options
We have implemented a news section, and soon we will add a knowledge base.
We have been helping webmasters to earn money since 2016. In the knowledge base section, we will share our cases, our presentations, our recommendations for launching, optimization and scaling of advertising campaigns.
We have improved our support and turned the ticket-system into a chat, where managers will answer all your questions 24/7. Each webmaster has their personal manager, whose goal is to help you in all possible ways.
Monetize, analyze and scale your traffic, we will do the rest for you :)
We have done a great job and we are proud to present you the new CLICKLEAD, a CPA-platform made with love.