May 23, 2018
by Carmen
Reviews: 0
Are you ready to conquer Nutra vertical with the hottest offers on the market?
It's already well known that the big dawgs are making most of their money targeting the health and beauty industry. Nutra is one of the most profitable niches from the internet and if you want to have great results, you have to focus on converting Nutra offers.
Hand-picked NUTRA offers owned by one of the most experienced performance networks
If you've been looking for hand-picked offers from an evergreen niche and a great affiliate network that focuses on the best possible Nutra offers, BitterStrawberry is the network you are looking for.
With more than 7 years of experience, exclusive deals and over 14.000 tested, non-re-brokered offers, BitterStrawberry is an awarded CPA Network that produced their own in-house Nutra offers with an amazing profit potential.
Being one of the most experienced performance networks and working with traffic all over the world only with high ticket niches, they can provide you the best CPA Nutra offers with an excellent payout.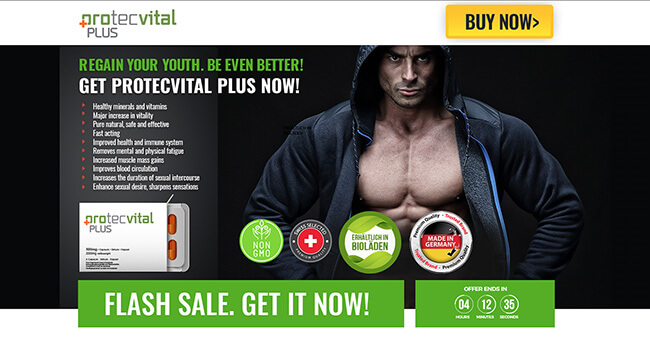 Here is what Carmen Lumina, the CEO of BitterStrawberry has to say about this new expansion:
"Over the past seven years we've listened to what the market needed and did our best to deliver, always focused on results and measurable improvements. We gained global coverage and with every new product we launched, we shaped our way into the leading mobile performance network we are today.
Knowing that on the Nutra market the quality of the product and the benefits for the user are a must, we brought you the best German produced supplement that empower any affiliate program, bringing huge profits every day.
We dedicated a lot of time to make sure our product will be the most viable product on the Nutra Market, creating a lot of landers, redesigning them to look good on any device, just to make sure it will substantially grow your conversion rates and income.
I'm proud to present our newest products in our portfolio that could guarantee you big revenues and a great return of investment. Don't let this opportunity pass by! You can already start promoting them in Germany, Austria and Switzerland, starting today.
Why do I say that we provide the best in the Nutra category?
Just take a look into our offer summary and start a campaign if you don't believe!"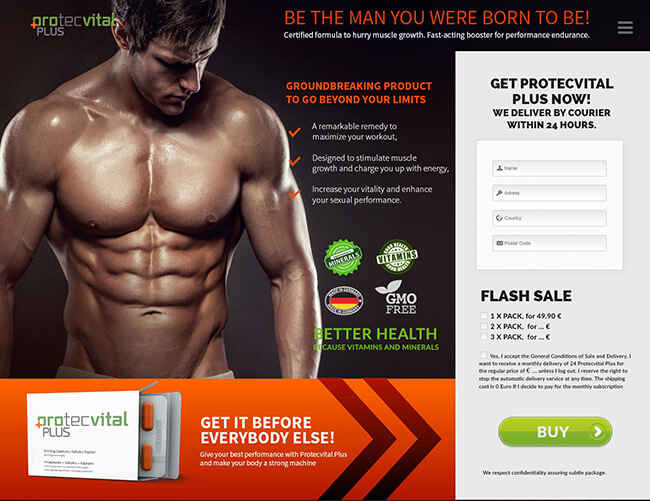 BitterStrawberry knows what it takes to stay ahead of the competition!
BitterStrawberry provides exclusive in-house offers in the following categories: health, diet, muscle gain and testosterone boost.
Currently, BitterStrawberry is focusing their forces on the European market and they are growing very fast, having plans to expand further, pretty soon.
Having Nutra products made under their own trademark, BitterStrawberry knows what it takes to stay ahead of the competition, so they just came up with two new offers: Protecvital and Protecvital Plus and more exclusive products are on their way, so you can drive traffic and get a good, stable income on a long run.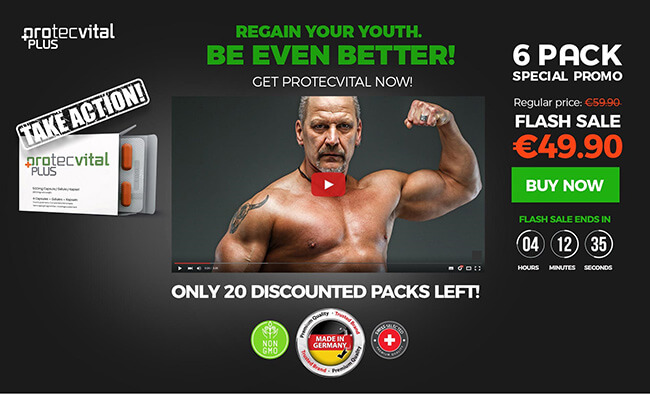 Offer Summary. About the Products
Protecvital and Protecvital Plus are two German made supplements with energy and vitality enhancing attributes that have been tested and approved in pharmacies and have no side effects. These products are made out of 9 ancient Chinese herbs and they are designed for anyone who needs a supplement for daily performance or for those who are trying to gain muscle size or need a potency enhancement. The difference between these two products is that Protecvital Plus contains extra minerals and vitamins in its natural formula and this allows men to experience increased strength, power and endurance, no matter what age they have.
Main Benefits of the Affiliate Program
• Unique, own products so no dealing with middleman; 24h delivery;
• The products meet EU standards;
• CPA model with the best payout in the industry;
• 24/7 multilingual affiliate support will assist you to launch profitable campaigns;
• Consultation for media buying and guidance where ever and whenever you need;
• HQ landing and pre-landing pages, tested in Google AdWords & Facebook Ads, so they will provide high conversion rates;
• HQ video testimonials for each product;
• Revolutionary tracking system capable of choosing the best combination of offer page and pre-landers to reduce advertising costs and get the highest approval.
Make money like the BIG, targeting the health and beauty industry!
BitterStrawberry just brought affiliate world some exciting news! The features above are pretty cool and they mean: "Affiliate marketing done right!". So, if you want to be successful in this field, become a trusted publisher for BitterStrawberry and you'll receive huge payouts and an amazing profit potential. All you need to do is bring your quality traffic to their platform and they will make it rain!
For any question or extra details about the HOT new offers from BitterStrawberry, you can send them an email at [email protected].