August 20, 2018
by CB
Reviews: 0
When I think about affiliate networks and how they could all benefit by implementing blockchain technology into their means of operation, only one company comes to mind. RunCPA.com. This is because they saw the opportunity in blockchain long before any other affiliate networks and they did not hesitate to become the first to specialize in cryptocurrency offers. There are other networks that focus their attention on crypto offers, and throughout my journey as an affiliate I have tried them all. None had the consistency or attention to quality that I have seen over the years with RunCPA.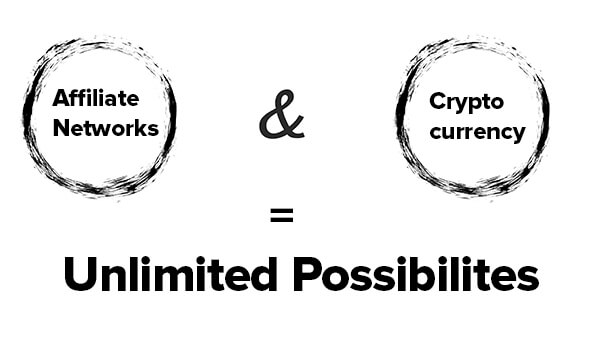 Allow me to explain how blockchain technology and cryptocurrency can be used in an affiliate network and why an affiliate would want to take advantage of these types of offers.
I will spare you the technical mumbo-jumbo and fancy words that I picked up from my developer, this time.
Instead, I will share with you some of the benefits the affiliate can enjoy when utilizing a network that specializes in and pays in cryptocurrency.
1. First and foremost is the border-less nature of cryptocurrency and the ability to earn real money anonymously, and not worry about the restrictions of their region or limitations imposed on them because of race, religion, or gender. This is allowing people from all over the world to rise up from poverty. Something that was much harder or even impossible to do before because of social classification. Cryptocurrency accepting businesses and blockchain companies that support an affiliate program are changing the world for the better. I personally think they deserve more credit in that respect.
This is allowing people from all over the world to rise up from poverty.
2. Another benefit is the trust-less, immutable nature of cryptocurrency transactions. What I mean by this is when you refer a customer to a business and they complete their transaction using cryptocurrency, the deal is final! There is no way the customer can decide later on that they want to dispute or reverse the charges. This also eliminates credit card and other types of fraud as well.
Why is this important and how does it benefit the affiliate and the network that they are working with? Glad you asked. This allows the affiliate network to pay their affiliates instantly with the confidence in knowing that the payment made by the customer is final. That alone is reason enough for any affiliate to jump on board with a network that is focused on and pays in cryptocurrency.
These are just a few of the reasons that I am an advocate for crypto affiliate networks. If I were to describe all the reasons at once I would have to write a book. So I will end it here, for now......
Chris Butler
CEO
URAllowance.com