When setting up your internet based advertisement campaign, you can go by several strategies.  
In other words:
you can copy and paste ad campaigns of your competitors, however keep in mind that the vast majority of marketers out there don't really know what they are doing;

you can shoot into the dark, keeping your fingers crossed that customers will respond to your message and your effort and investments pay off

 you can play it smart and sky-rocket the yield of your ad investment in no time using an ads spy tool.
Let's face it, every marketer wants to know how the competition goes about advertisement of their goods and services. You don't have to break into their offices at night and look for clues in their files, pop a voice recorder into the flower pot on their desks to spy banner ads or hack their FB account to find the best Facebook ads. There are easier and especially less risky ways to spy your competitors ads.
You can virtually turn into James Bond yourself and see what your competitors are up to without leaving your desk (or couch). All you need is a good ads spyware allowing you to ads spy on Facebook and spy banner ads to cover a large part of the network.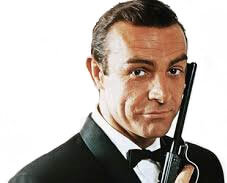 Call it benchmarking, reverse engineering or intelligence, it all comes to the same point i.e you want to know how come those guys offering pretty much the same stuff make a 6 digit profit and you don't. What so special about the way they advertise? What is the age, gender, location, country of their audience. Which key words are they using? Which network? Does timing matter? What kind of content do they use to make their customers buy their stuff: viral, text, banners, pictures, audio?
   Less talking. More doing!
You can easily find answers on all these and many more questions through analysing the data provided to you by those clever pieces of software called ads spy tool.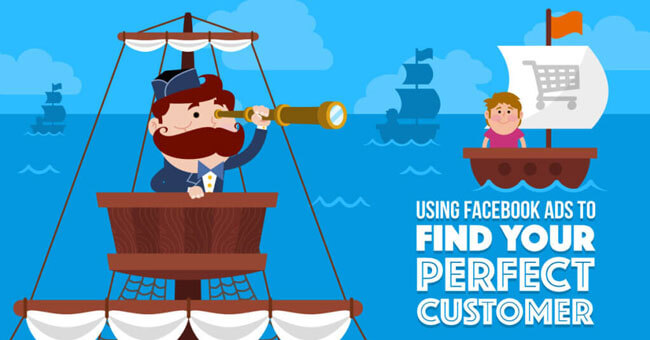 Here are just a few examples to illustrate what we just said. If you want to find the best Facebook ads, when searching you will no doubt realize that many of them are based on images. As they, say an image is worth a thousand words. Our brain processes visual information several times quicker that text. Therefore images hugely increase your audience engagement rate.
Here is another one. Let's say you own an online flower selling business. You can either target your potential customers randomly and manually set up your ad. However if you use ads spy tool on Facebook to have some useful clues and insights, you will see that those making big profit will probably pay more attention to "male" and "in a relationship" profiles, addressing 18+ age group and deploying special efforts around St. Valentine's day.
Unless you are a clairvoyant all this information won't be available without a pretty specific analysis you get with the ads spyware.
It's not a secret to anyone that Facebook has become one of the most powerful market place. No wonder why right next to the pictures posted by your sister showing the graduation ceremony of your niece you find a post by a dishwasher manufacturer. It happens simply because your wife has used your computer to choose a dishwasher while you were still logged to your Facebook account. The Ads spy tool will help you to uncover your competitors' top performing ads. This information will allow you to start targeting smarter and find some real interest. Therefore don't underestimate the importance of ads spying on Facebook.
You can crush your competitors with banner ads spy tool extending your range of activity to the entire web. An efficient banner ads spy tool will provide you with a specific click through rate so you can see which ones of display adds get more clicks. An advanced banner ads spy tool will allow you to make a search by filtering data by country, network, ad type, destination, date range etc. The same analysis can be done with your competitors landing pages.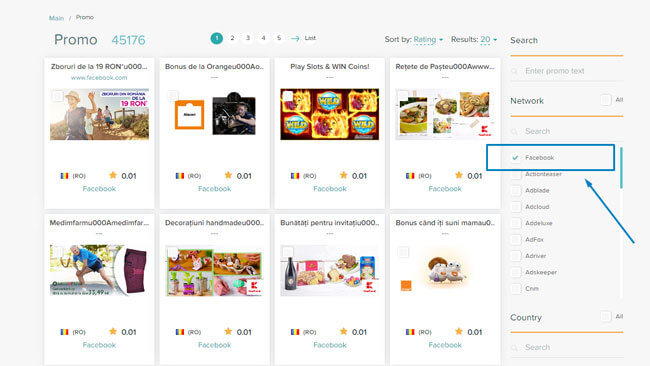 Once you have made a decision to spy competitors ads, it will also reveal such valuable information as the nature of content they are giving preference to.  The advantage of viral content is very easy to understand. It makes you save money and time trying to spread the information. The popularity of viral content advertisement is in the fact that people would rather hear a testimonial about a product or a service from another customer rather than through a conventional ad where the advertiser will make you believe everything and anything. But here again, you will have to know what kind of content will spread without any effort from your side. If you spy competitors ads you will be able to quickly answer this question.
Instead of wasting time and money advertising into the void, focus on spying your competitors ads, be it spying banner ads or doing ads spy on Facebook and you will receive data that will allow you to create a profit pulling ad that guarantees a high conversion with less spending on your ads.  All the collected data will enable a further analysis. This means that knowing what other marketers do and how sound their strategy is, you will automatically better understand your customers and be able to predict their behaviour in the future. In other words, advanced marketers wouldn't limit themselves with the collected data but will try to extrapolate.
Summing up
That is to say stay focused on your business and try to differentiate it from the competition, but a good idea of how they are marketing their product is always good. Once you know this trick... you'll always be one step ahead!