Opticks - Anti-fraud reviews
ThriveTracker is the ultimate mobile and web campaign management solut...
Tracker
OctoTracker is Russian professional tracking system for media buyers a...
Tracker
Take your performance marketing to the next level. Create, kickstart a...
Track Platform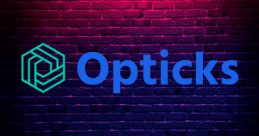 Opticks is a technology company in the Mobile and Advertising industry focused on fraud detection, prevention and traffic monitoring. Committed to help mobile advertisers, affiliates, aggregators and carriers all around the world, the platform allows all agents in the advertising industry, to detect suspicious traffic, bots, clicks and conversions before they even reach their products; keeping their inventory safe while maintaining reputation and trust from strategic partners.
Specialized in the mobile affiliate business, Opticks' sophisticated ad fraud detection methods identify malicious activity and allow for effective campaign optimization and digital spend for higher quality traffic.