OfferOptimize - Checker reviews
ThriveTracker is the ultimate mobile and web campaign management solut...
Tracker
OctoTracker is Russian professional tracking system for media buyers a...
Tracker
Take your performance marketing to the next level. Create, kickstart a...
Track Platform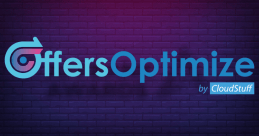 OffersOptimize allows mobile Advertisers, Affiliates, Affiliate Networks and Ad verification systems to view, monitor and validate online media activities through different devices and mobile carriers worldwide. Test the offer link from different countries and other proxies.

Get clarity on your affiliate traffic with jumps and destination point.