Bright Data - Proxy and Test reviews
ThriveTracker is the ultimate mobile and web campaign management solut...
Tracker
OctoTracker is Russian professional tracking system for media buyers a...
Tracker
Take your performance marketing to the next level. Create, kickstart a...
Track Platform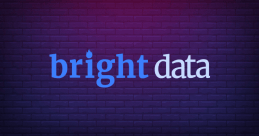 Bright Data is a full-suite data collection powerhouse that serves customers across all industries and market sectors, addressing every single data-based requirement with simplicity. Our products are used by 40% of the world's top 10 eCommerce sites as well as many Fortune 500 companies.

Data Collection: Automated data collection addresses issues of reducing pressure, inefficiencies, and bottlenecks. This enables businesses to focus on their core operations while enjoying a constant flow of accurate information.
Data Unblocking: Access reliable data from tough target sites trying to withhold information that should otherwise be available to the public. Fully automated IP rotations, Request retries, Request headers, User-Agent Fingerprints.
Proxy Networks: From real consumers residential IPs, to Internet Service Provider (ISP) devices, to data center and even mobile (3G/4G) multi carrier connections, you will always be able to find a network that can deliver the data you need.