December 27, 2018
Reviews: 0
Nowadays, push traffic is gaining momentum, allows affiliates to make a good money. In the interview, we are talking with a person who knows almost everything about push traffic - Megapu.sh CEO, Armen Kharberdyan.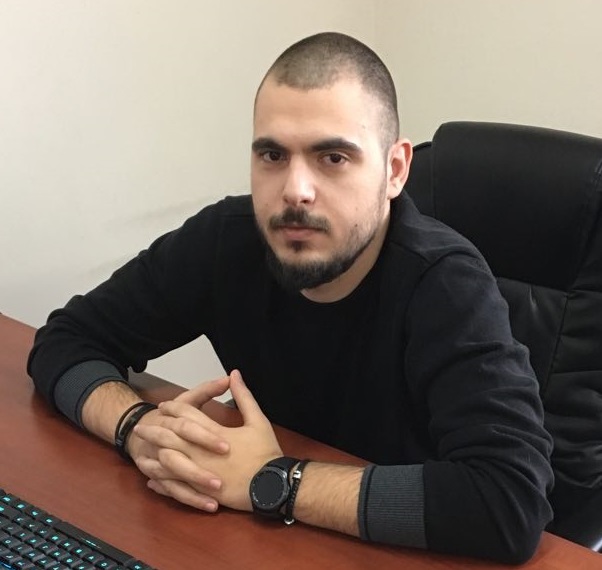 Uliana: You claim to be the first advertising network that started monetize push traffic. Tell us more about how you came to the idea of such monetization?

Armen: Actually, the facts allow to draw such a conclusion rather than us claiming it. The idea came from a simple statement that if there is something that can be used for advertising, why not make an ad network out of it? 

Push notifications sent out by Google is quite a clever solution. But when you quickly browse your messages and news, wouldn't it be a good idea to add advertising to it? It will blend into other data sent for information purposes.
Uliana: Is your platform a standardize product, or did you develop and customize it for push notifications? If so, could you tell what kind of problems you had to deal with if any? 

Armen: Our platform is unique and was built entirely for push traffic. The website interface and the advertiser dashboard were developed from scratch, without third-party inputs. 

The problems popped up mainly at OBT launch stage. To make it work in a way which is convenient to us, the development stage took into account our own needs which doesn't necessarily mean they are convenient or practical to everyone. However, to enhance usability and efficiency we welcome the advertiser feedback and make many changes in the dashboard and website functionalities,
Uliana: Do you have your own affiliate team? If so, how many people work for you? Are you planning to expand staff?

Armen: Yes, we have a large affiliate team, which is constantly increasing in number. It's difficult to give a precise number, as many join us to be trained. But when finally, they need to show what they learned, many give up, unable to reach the goals, for various reasons. 

At this point in time, we have over 80 folks.
Uliana: What is your strategical market today? Is it Russia and the CIS countries, or do you focus on Europe? 

Armen: At the moment, we are looking in all 4 directions. No doubt, Russia and the CIS are a big market with many advertisers. However, from the efficiency, effort and promotion standpoint, trying to make a name in other regions doesn't allow us to sit still for a long time. Information about megapu.sh is available through many world blogs, including YouTube, posted by various bloggers. It won't be an exaggeration to say that the whole world knows where to buy push traffic.
Uliana: What is the attitude to this type of traffic abroad? You are perceived as a new to the business or do you master the push traffic?

Armen: Essentially yes, we a sort of a game changer for them. They are used to their good old pop-under and very often their work consists in integration, plus social network advertising, which is popular everywhere. We were immediately contacted by those who know what they need to do and how to work with push. If we receive requests from the advertisers who don't have enough knowledge on the subject, our support team will help deal with the platform.
Uliana: Is it a highly competitive business and how do you assess your own situation among competitors? 

Armen: In my personal opinion, we have virtually no competitors. Such scope and such solid position in the market that is ours is beyond any competition.
Uliana: How do you distribute the traffic amongst the arbitrage parties? Do the rates affect the distribution and the number of pushes? 

Armen: They surely do. It's like at an auction. The same principle applies to life in general: pay more, get more. The same applies to our network. Say there is a geo available for sale, there's an offer, which allows you to set higher bids and create pressure on the geo. In this case, you'll have a top bidder, which will be unattainable for many and this advertiser will grab most traffic. And in case of a large number of unique pushes of this advertiser, they will get almost everything that we can offer for the given geo volume.
Uliana: If the arbitrator has a dedicated budget for push traffic, will the platform keep strictly within the budget or will it slightly exceed, depending on the specific parameters?

Armen: Unfortunately, it's pretty much impossible to get rid of the over-traffic. One should keep in mind that push traffic is made of notifications. If we receive a message from someone, we may reply to it within a few hours or days, when we are ready. The same applies to push notifications. If someone receives a push, the person will not always react immediately. Sometimes people click on push a month after receiving it. This is certainly an exception, but it may happen. Therefore, the over-traffic is considered to be absolutely normal. When creating a campaign, we warn our customers that over-traffic is possible.
Uliana: Your platform is intuitive and user-friendly, but for some reason, it's impossible to add multiple pushes to one campaign. It makes it complicated to view the statistics. Do you plan to change this feature?

Armen: Our interface is constantly improving, and we are continuously thinking about future improvements to implement. We carefully listen to the needs of our advertisers. This is how the idea of group pushes was born. It made the work with statistics somewhat easier. But you can't bind together a few pushes in a single campaign, as we work according to the following principle: 

1 geo, 1 language, 1 link,1 text = 1 push.
Uliana: Not such a long time ago you released a new format of push notifications offering the opportunity to answer the question. Is this format popular and what kind of future do you expect for it. 

Armen: The advertisers are still trying to fully understand the advantages of this format, but it has a promising future. The user is more likely to interact with such data and is more actively involved. This, in turn, yields greater conversion compared to the standard push notification. In addition, it opens new horizons not only to those involved in traffic arbitrage but also to marketers and major brands.
Uliana: Are you planning to take part in conferences or organize meetings to discuss push traffic arbitrage? Perhaps you are planning to release a proprietary training program teaching how to earn money with push notifications?

Armen: To be perfectly open, we do have plans to make a training program and we think about its implementation. We have recent experience of joint training together with partner networks. And we try our best to organize live conferences to discuss the work with our network. 

Of course, we plan to attend conferences and meetings about push and other types of traffic.