August 08, 2019
Reviews: 1
Hi everyone!
It's been a long time since we had conferences we wanted to write about.
We visited the largest conference in Europe - Affiliate World Europe, which made positive impressions on us.
Starting with experienced speakers who willingly shared their practices, ending with the top parties, we will write about the best two of them in this article.
So, first things first.
Affiliate World Europe is a conference organized by Affiliate World Conferences in Barcelona annually. The event gathers more than 3,000 guests, has 100 exhibition places and more than 200 advertisers, partner and advertising networks.
Sponsors: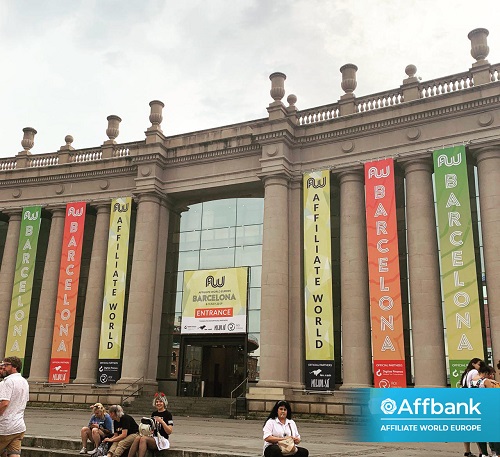 In 2019, the general sponsors of the event were one of the largest companies in the affiliate marketing:
Megapu.sh is the first advertising push notifications network. It is native advertising (push) - which is delivered to the user by device, by push notification that excludes the receipt of low-quality traffic by the advertiser.
Leo.cash is an innovative platform created especially for webmasters. Leo.cash activities are aimed at monetising website traffic from all over the world via push notifications. The goal of this affiliate program is establishing a link between advertisers and webmasters for a mutually beneficial cooperation.
Digitas Finance is a global tax consultancy firm exclusively serving affiliate marketers. They offer tax-optimised solutions designed specifically for affiliate marketers and entrepreneurs working in related online areas such as ecommerce, lead generation, SEO, online gaming, online video, content marketing, and influencer marketing.
Roi Collective assists companies (operators, media companies, technical providers etc) and affiliates to find mutually beneficial partnerships which will add growth and higher revenues to their business. 
Participation and organization: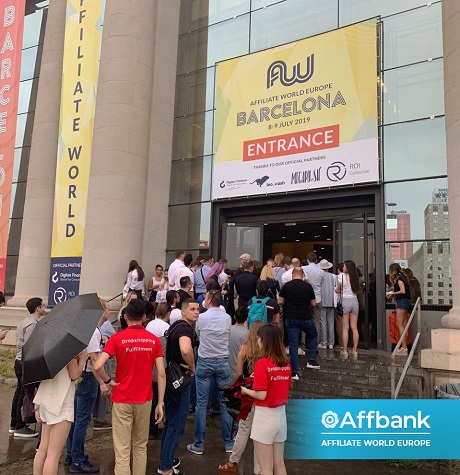 Unfortunately, I have to admit that the tickets were very expensive and not everyone could afford to spend 1,200 euros for the entrance only, not mentioning the cost of hotels and tickets to get to Barcelona. But the conference organizers always give the opportunity to buy a ticket with a 50% discount. In February, it was possible to buy a ticket for 600 euros, which is still much, but the final price is a lot higher.
The event organization was a little chaotic, all participants were mainly dissatisfied about queues at the entrance. On the first day, the line started to gather on the street in front of the entrance, and on the second day, the conference hall opened at 11:30, without notifying conference participants.
All these minor issues pale in comparison with the huge opportunities of networking, which  Affiliate World Europe offers to you.
Despite the abundance of stands (100 exhibition places), each of them had a queue of people, who wanted to communicate with the representatives of partner programs, advertising networks and services.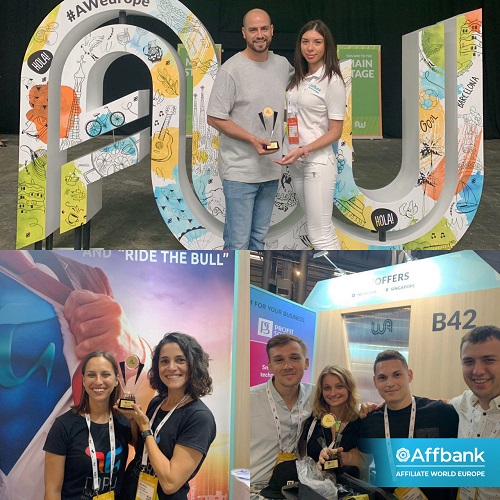 We were pleasantly surprised by the number of partners, media buyers and speakers at the conference. Fortunately or unfortunately, it depends, Affbank is already working with 90% of partners programs, advertising networks and direct advertisers, who visited AWE, so there were just a few new acquaintances.
Speakers.
Two zones were organized for those wishing to listen to the reports; the main hall, where speakers made full reports: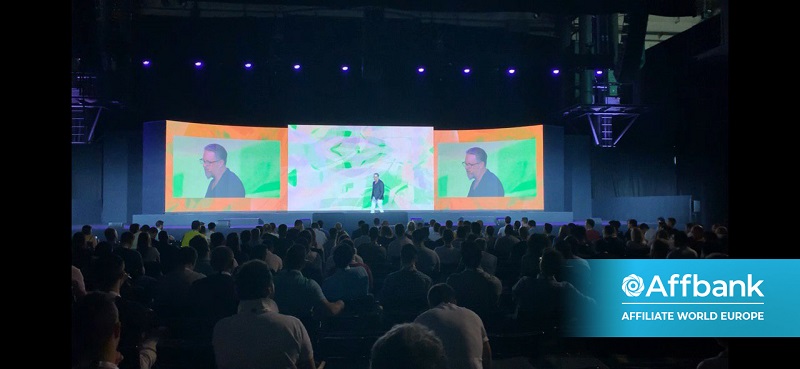 And a zone for a break between speeches: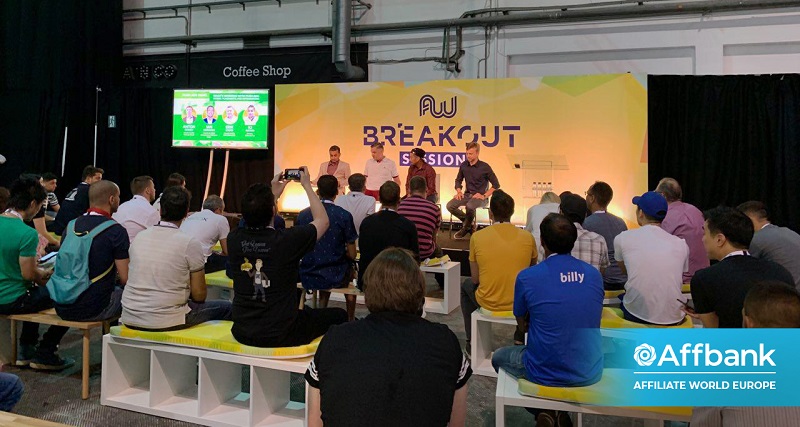 Those who did not have access to the speeches could watch a brief presentation in these break zones and ask their questions. It was a great idea, thanks to the organizers for it.
In general, all speakers were moving freely around the exhibition area and were open for communication. We were able to talk to the most interesting, in our opinion, speaker, who has been working in the field of affiliate marketing for more than 11 years, and is a star of e-commerce – Maor Benaim or The Wolf, the CEO of The Wolf Marketing. His opinion about the conference and the market situation is at the end of our short film about Affiliate World Europe.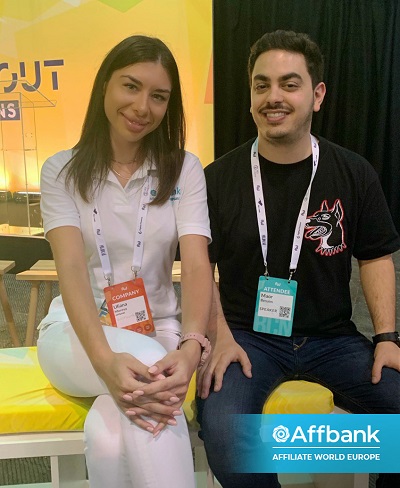 Parties.
The field of affiliate marketing is one of the biggest spheres regarding the love for different parties and everything that happens during them. I won't list all the parties organized in Barcelona, although I will say that they all were very good. But only two were the most exciting:
Guys did their best and organized everything at the highest level. A distinguishing feature of the event is the networking area. Everyone could talk and get acquainted with each other on a terrace with a beautiful view of the sea and yachts. For those who like to hang out, there were music playing inside the restaurant, beautiful girls dancing for guests and of course, bars with endless alcohol, fitting every taste.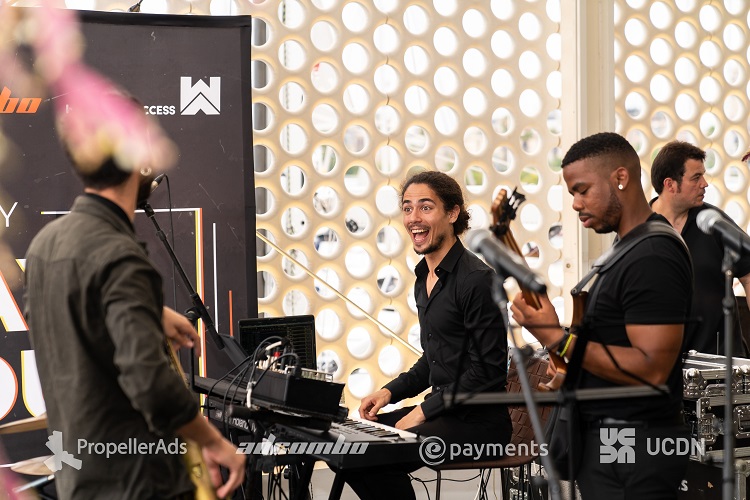 Clickdealer and Affbank "White Light Night"
Authentic atmosphere, more than 300 guests, top shows and many drinks, that's what you can say about the party organized by Clickdealler and partners: Affbank, DatsPush, ZorbasMedia and Maximus. The second floor offered a beautiful view of Barcelona, striking with the beauty of this city. Three vip zones allowed to discuss any issues with partners and easily make new acquaintances in a calm atmosphere.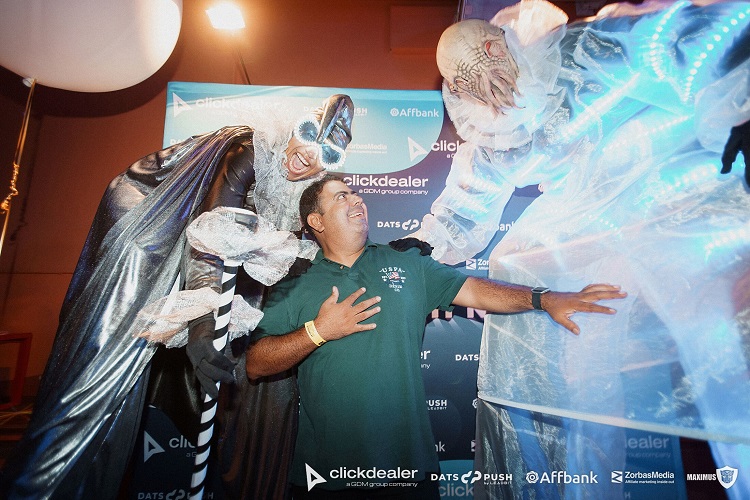 Specially for those who could not attend the event or for those who want to refresh the memories about this event, Afbank has prepared a mini trailer: http://bit.ly/2MDPyy3
And here is our traditional column with greetings from partners: http://bit.ly/2YH36vk